Fort Gotham - Brad Kahlhammer
Jack Shainman Gallery, Fistful of Feathers in October last year. At the end of this month, the gallery will again host Brad Kahlhamer's works. It may seem too soon, but it doesn't surprise us given that the gallery runs a great business and last year added two additional exhibition spaces. Apparently the walls need to be filled. The exhibition is titled Forth Gotham Girls + Boys Club an opens March 18th. The show will exhibit the work of Brad Kahlhamer through April 26th.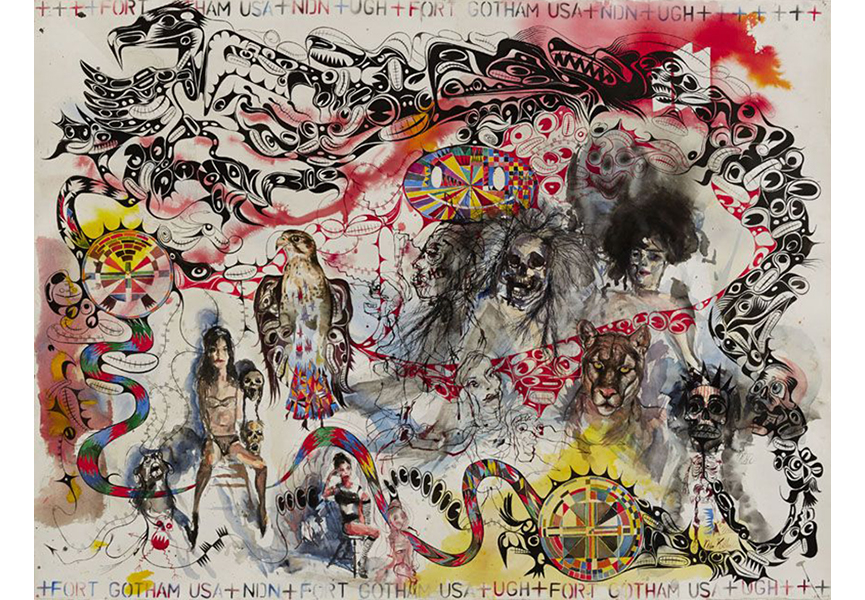 Multi Media
Throughout his artistic practice, Brad Kahlhamer has worked within the mediums of painting, drawing, sculpture, installation, performance and music. This need to explore artistic expression through an abundance and variety of media comes from Kahlhamer's daily surroundings and aesthetic experiences. His work has often been described as representing a "third place" "— a meeting point of two opposing personal histories measured by complexity and contradiction, Kahlamer's very attributes.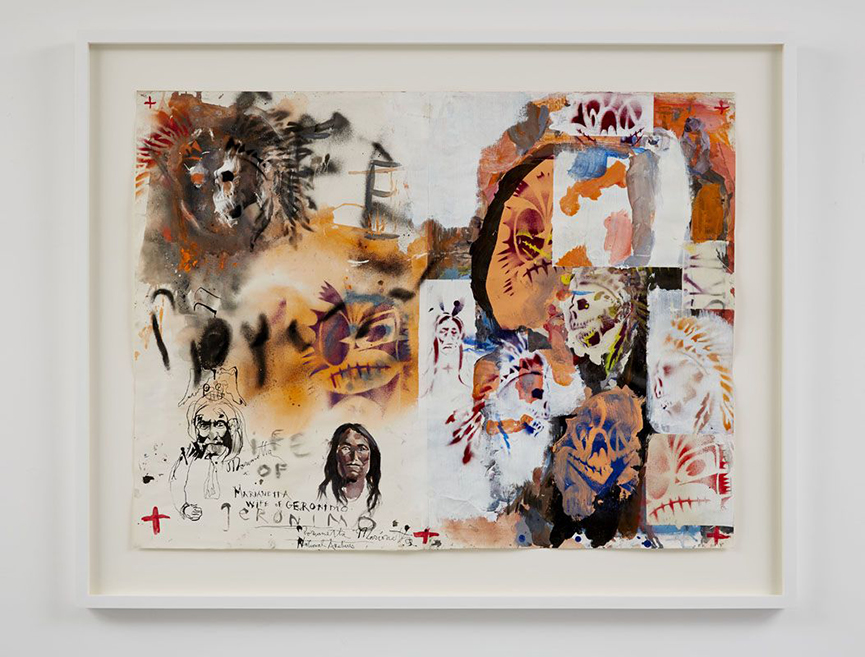 Hallucinations
There's something mystical and cryptic about Kahlhamer's art. His paintings act almost as hallucinations. The layers of urban-rural citations and various enigmatic symbols simultaneously change creating a universe in itself. Kahlhamer's work is full of totems, hawks and skulls. Some artistic influences include Abstract Expressionism, Art Brut, Street Art, Pop Art and caricature. Kahlhamer's paintings serve as a mirror for a cross section of American cultures while also being introspection on his own complex, multilayered identity. I'm profiling myself, but am interested in the history of those caricatures as well, says Kahlhamer.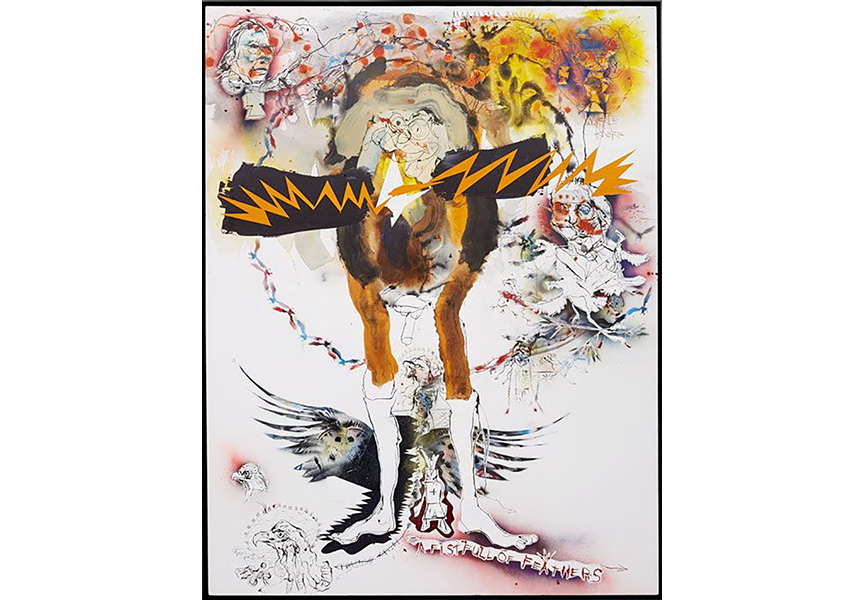 About Brad Kahlhammer
Brad Kahlhamer was born in Tucson, Arizona and currently lives in New York City. His work has been exhibited extensively in the United States as well as internationally. Kahlhamer is included in numerous public collections including the Museum of Modern Art, New York; the Whitney Museum of American Art, New York; the Seattle Art Museum, Washington; the Denver Art Museum, Colorado; the Weatherspoon Art Museum, North Carolina; the Milwaukee Art Museum, Wisconsin; the Nerman Museum of Contemporary Art, Kansas and the  Hood Museum of Art, New Hampshire.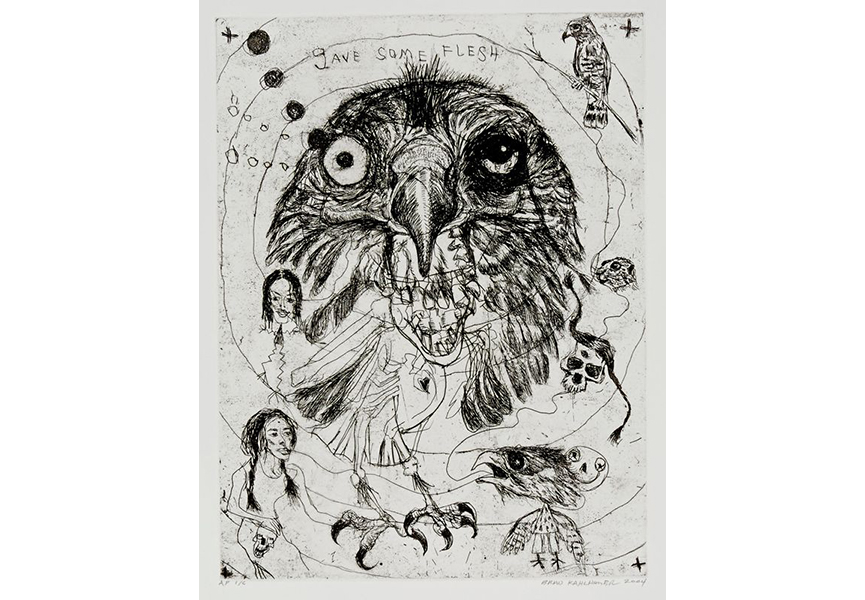 About Jack Shainman
The focus of the gallery since its inception has been to exhibit, represent and champion artists from around the world, in particular artists from Africa, East Asia, and North America, by mounting major exhibitions of their work in the gallery, presenting artworks at important fairs, securing museum exhibitions and publishing major catalogues and scholarly essays. The gallery is a member of the Art Dealers Association of America and presents approximately twelve exhibitions a year, as well as participating in major art fairs including Art Basel Miami Beach, The Armory Show, and Frieze New York.