Brian Clarke: Spitfires and Primroses
If you wonder if it is possible to exhibit something generally perceived as a medieval art form in the most recognized galleries of 21st century contemporary art, then you should take a look at the work of Brian Clarke.  Surely, stained glass is not an exclusive feature of the Gothic cathedrals from 13th  or 14th century, but the way Clarke combines colored glass with other techniques makes his works seem as an extraordinary penetration of the centuries old style into the contemporaneity. This world's leading stained glass artist is creating a new masterpiece for the purpose of his solo exhibition at Pace London.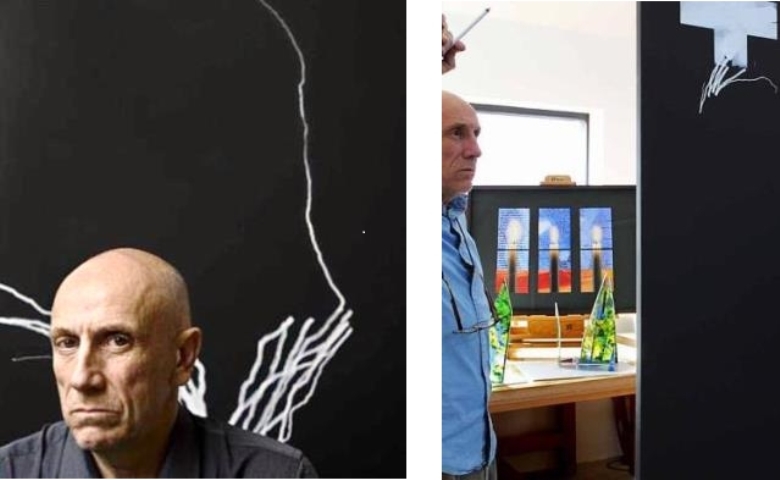 Stained Glass and Contemporary Art
Growing up in Northern England, Clarke grew an interest in beautiful colored glass of the magnificent old British Gothic cathedrals. As he was becoming one of the most recognized experts in stained glass, Clarke adapted this form to the era in which he creates. The medium believed to be reserved for decorating the grandiose walls of old churches and cathedrals became a form of abstract art. Limpidity and sharpness of colored glass combined with paintings and drawings enabled the unusual mix of aesthetics and conceptuality while producing multifaceted stained glass installations. Clarke developed stained glass medium drifting it away from religious connotations, and putting it into the forum of contemporary artistic practices.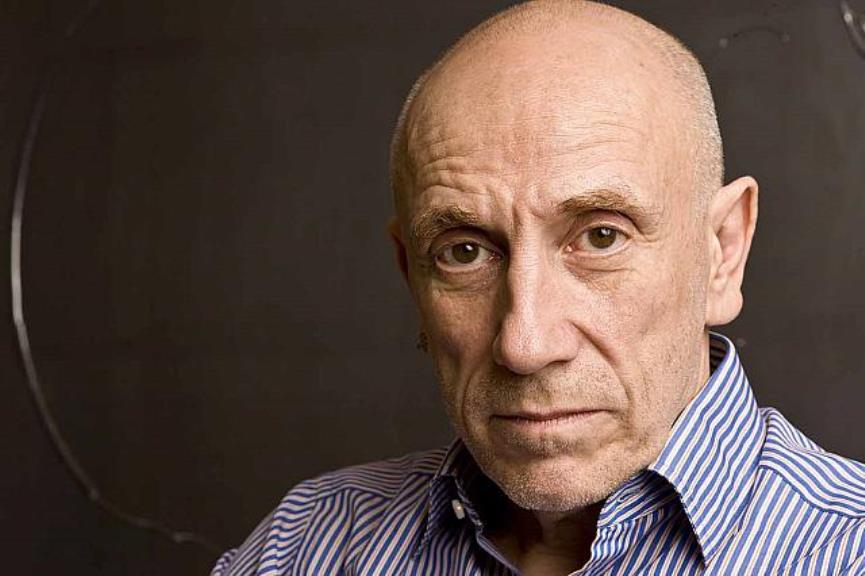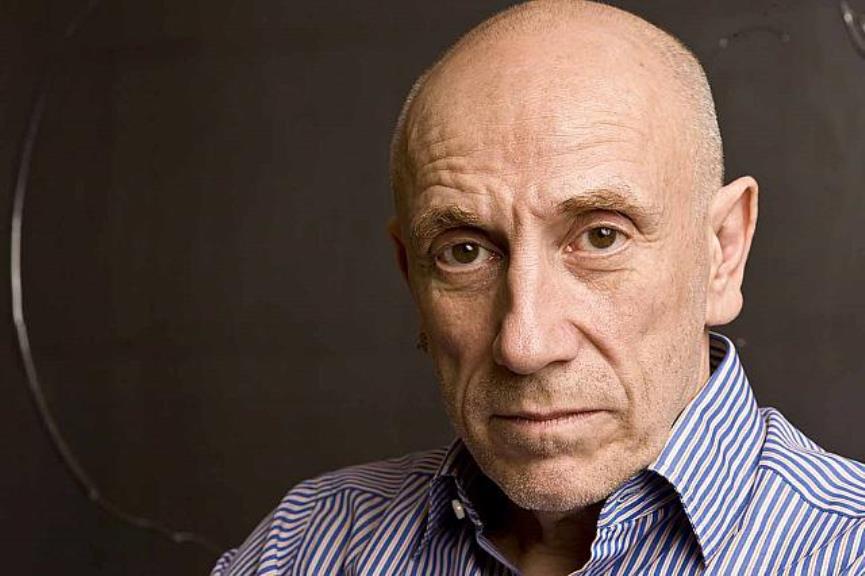 Artistic Forms of Brian Clarke
Working with reputable architects, such as Zaha Hadid, I. M Pei, Renzo Piano and Norman Foster, Clarke's work is closely linked with architecture. Beautiful stained glass created by Clarke decorates both the interior and exterior of numerous buildings and skyscrapers worldwide. His installations can be found in some of the most exclusive examples of contemporary architecture in the world. Yet, Clarke's oeuvre is much broader than the simple combination of glass art and architecture. It includes mosaics, paintings, drawings, sculptures, constructions. Despite the medium he uses, his art can be classified in the traditions of abstraction, Pop Art and even minimalism. Focusing on form rather than on substance, Clarke experiments with different media, fuses space, light and colors, combining them into one single piece of art. Therefore it is preferable to enjoy his art by observing the totality of his work.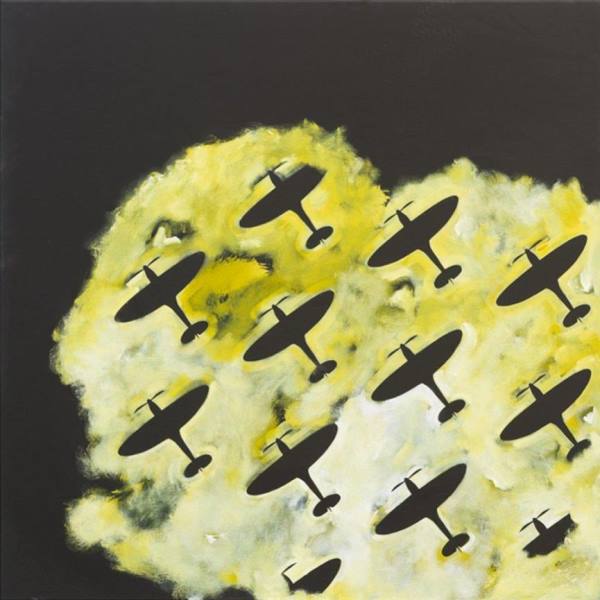 Spitfires and Primroses at Pace London
Specifically for the exhibition Spitfires and Primroses, Clarke will install a new stained glass window at Pace London Gallery. This is a form of recognition of the importance of architecture and site-specific art in the artist's practice. Central to the exhibition will be stained glass pieces, as well as paintings. The selection of the paintings also demonstrates the intrinsic interface between different forms in Clarke's work. Since these paintings often represent the genesis of his glass art, this exhibition shows the work of Brian Clarke at its core – as a brilliant combination of different materials. Those who can, visit the exhibition of the leading British artist Brian Clarke – Spitfires and Primroses, in the period between February 13th and March 21st, at Pace London.
Are you interested in contemporary art? Sign up for My WideWalls and stay informed!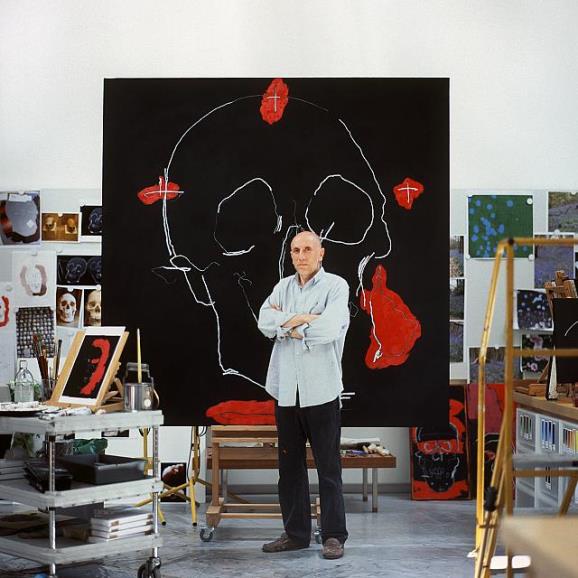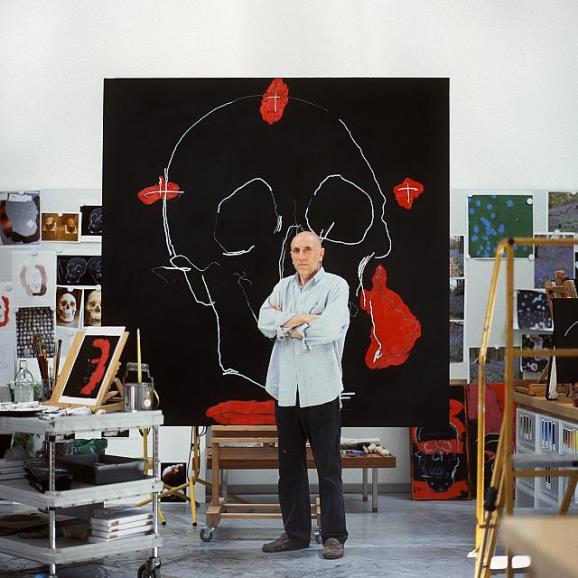 All images courtesy of Pace Gallery.
[mc4wp_form]
Follow These Galleries
New York City, United States