Brian Maguire at Fergus McCaffrey
The Fergus McCaffrey gallery in New York is famous for promoting the work of post-war Japanese artist – just wrapped up is the exhibition by Mono-ha artist Noriyuki Haraguchi. But aside from the Orient, the gallery also shows a selected range of contemporary American and European artists. Coming to the gallery for the first time is the acclaimed Irish painter Brian Maguire, with a body of large paintings completed between 2012 and 2014 and a documentary.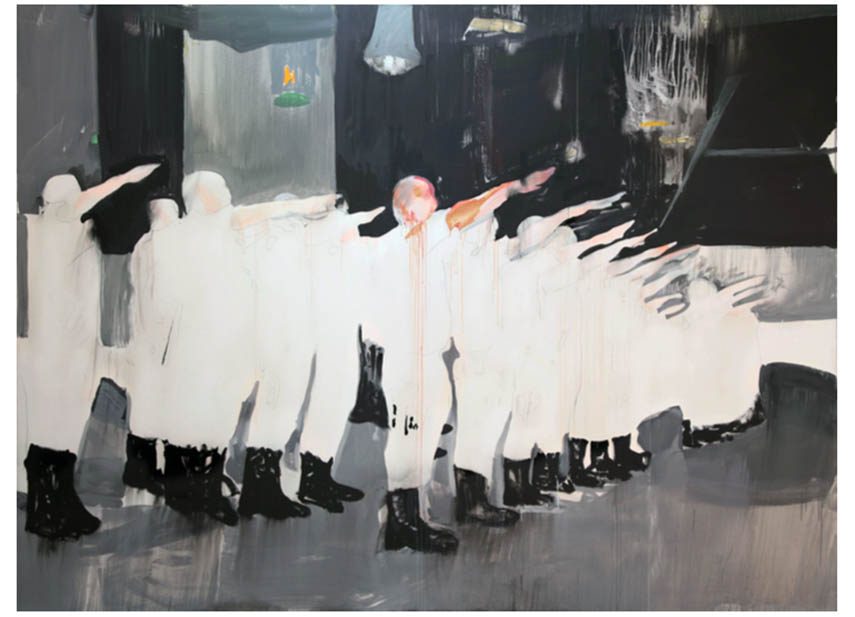 The Paintings by Brian Maguire
Brian Maguire is a Dublin-born artist known for addressing social issues and giving voice to those who don't dare speak, through his art. In an act of compassion and solidarity, he brings attention to the forgotten, the marginalized, the neglected and the silenced. His aesthetic sensibility and practice originated in his involvement in the civil rights movement in Northern Ireland in the 1970s, during a struggle for social justice. His art is political and sensitive, inspired by and dedicated to the oppressed: prisoners, women, victims of a higher power. The figurative portraits and paintings by Brian Maguire are expressive and raw, against violence and all for justice.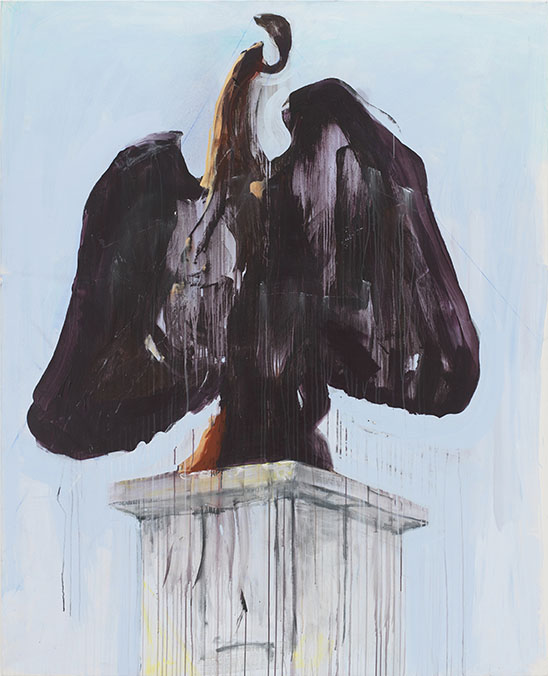 The Juárez Feminocidio and Mexican Drug War
In the latest series of paintings by Brian Maguire, to be exhibited at Fergus McCaffrey gallery, we will see his experience from the Mexican city of Juárez, known as the murder capital of the world. Over the past six years, more than 5000 people have been killed by cartels involved in drug wars. A separate, but equally horrifying problem, involves the slaughter of 1400 young women in that city since 1994, in the so-called "feminocidio". In a touching way to preserve the memory of these women for their families, Brian Maguire painted their portraits. The show at Fergus McCaffrey gallery will also feature a documentary feature film, titled Blood Rising and co-produced by Mark McLoughlin and Brian Maguire, dedicated to his activism in response to the monstrous phenomenon.
Brian Maguire at Fergus McCaffrey Gallery
The paintings by Brian Maguire are rarely found within gallery and museum walls. His drive to help people took him to prisons, women's shelters and mental homes. In 2000, a major retrospective toured from Dublin City Gallery The Hugh Lane to Contemporary Art Museum, Houston, USA. He represented Ireland at the 1998 Sao Paulo Bienal, and created the Casa de Cultura series based on people from that city's favelas. He has collaborated with many fellow artists, journalists and human rights activist in an effort to reveal the tragic stories of people in a desperate cry for help.Brian Maguire: The Absence of Justice Demands this Act opens on March 5th at Fergus McCaffrey Gallery in New York City, USA. It will run through April 25th, 2015. The price range for the show is $45,000 – $165,000.
For more exciting art, sign up for My Widewalls!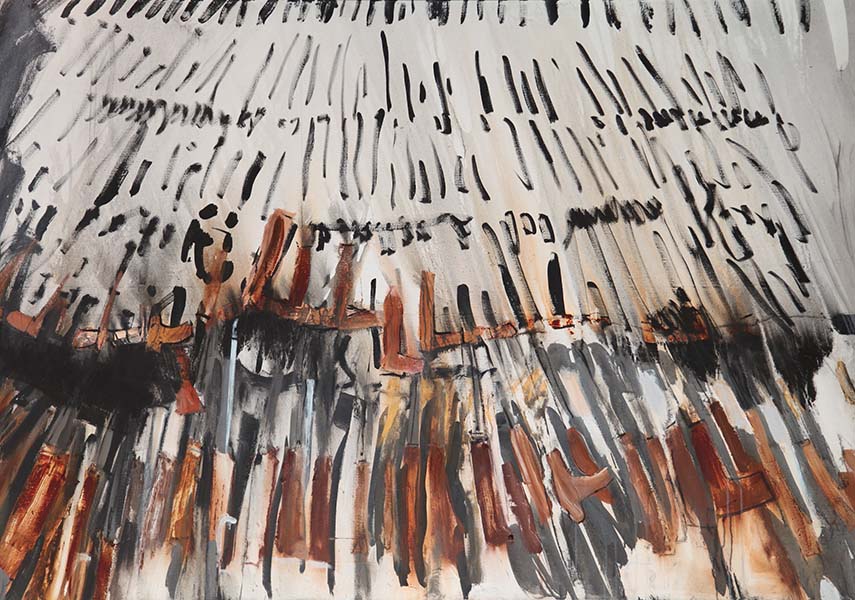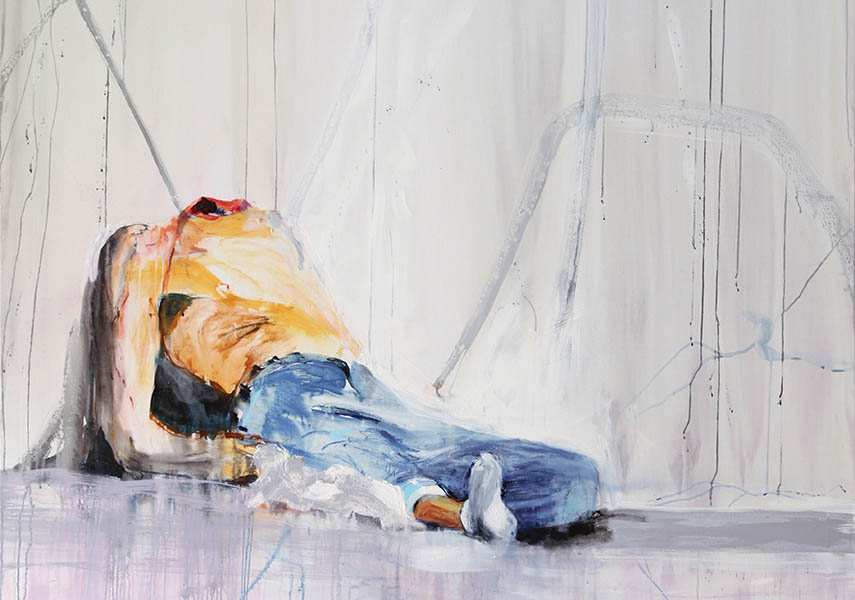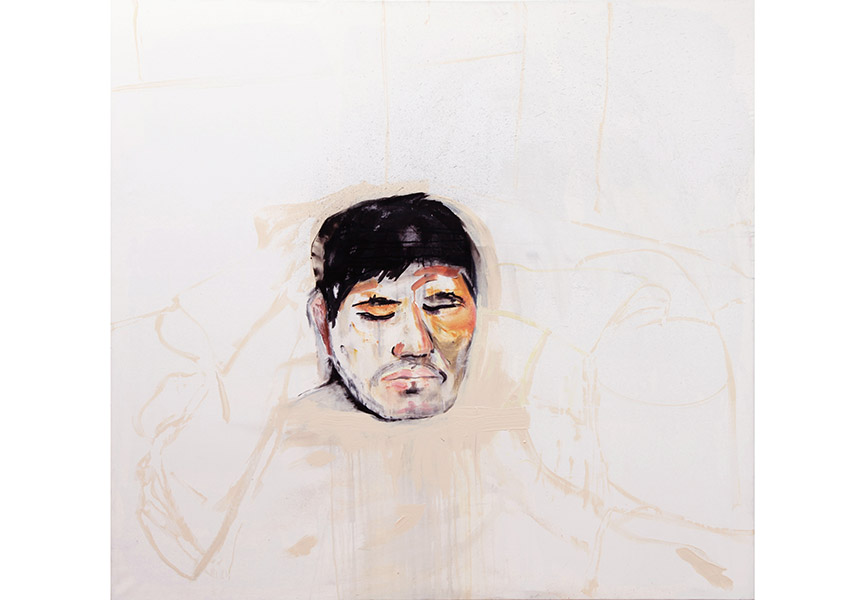 Feature image: Detail of Brian Maguire – Nature Morte (7), 2014 All images courtesy of Brian Maguire and Fergus McCaffrey Gallery.
[mc4wp_form]