Brit Award Statue and Women's Rights
Last night's Oscars will be remembered for the tight competition between Birdman and Boyhood, emotional speech by J.K. Simmons and a powerful statement by the first time statue winner Patricia Arquette that had everyone on their feet. Arquette, who won best supporting actress for her role in Richard Linklater's Boyhood, used her acceptance speech to advocate equal pay for women saying To every woman who gave birth to every taxpayer and citizen of this nation, we have fought for everybody else's equal rights, only to continue It's our time to have wage equality once and for all, and equal rights for women in the United States of America. Social media were flooded with support towards Arquette, but the issue of equality is still strong as the last year and the one before (read about a sculpture revealed just days before the Oscars).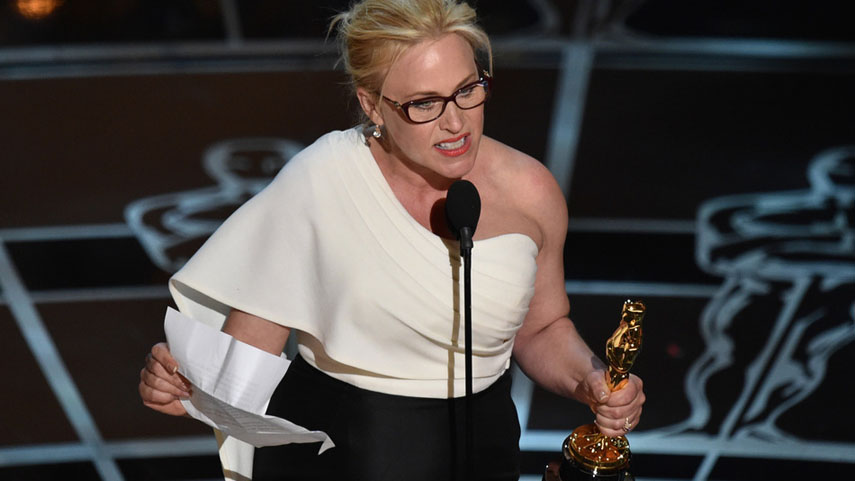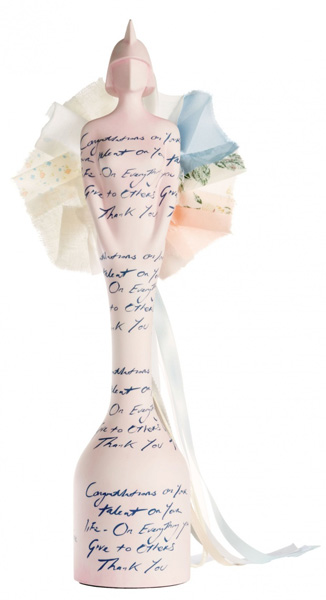 Tracey Emin's Brit Awards Statue
And while Hollywood's biggest night just ended, in only two days the Brits will be having their own night of celebration – Brit Awards. The British annual gathering celebrates the best in pop music and it represents British response to the Grammy Awards. Unlike the traditional golden boy that is given to the best in movies, Brit Awards cherish a different tradition. For the fifth time this year, a new artist will be given the opportunity of designing the Brit Award Statue. After previous redesigns by by Vivienne Westwood, Peter Blake, Damien Hirst and Philip Treacy, this year the honor was given to Tracey Emin. Her already unveiled figurine is in light pink color with a fabric rosette pinned to the back that reads Congratulations on your talent on your life; On everything you give to others; Thank you.
Tracey Emin's Feminist Art
Tracey Emin, one of British most prominent artist, has for years been one of the biggest fighters for women's rights, often known for accusing her critics for sexism (read more about her art in In Bed With Tracey Emin). Famous for her autobiographical style of work that is all about exposing things about herself that most people would be too ashamed to reveal, Emin has been a strong supporter of feminism and her art has been regularly described as feminist. On designing the Brit Award Statue, she said You want to do it really well. You don't just want to decorate it, you want to make something that is really Tracey-ish, that is special for the people receiving it. The Brit awards take place on February 25, 2015 at the O2 in London.
For more art news, sign up for My Widewalls today!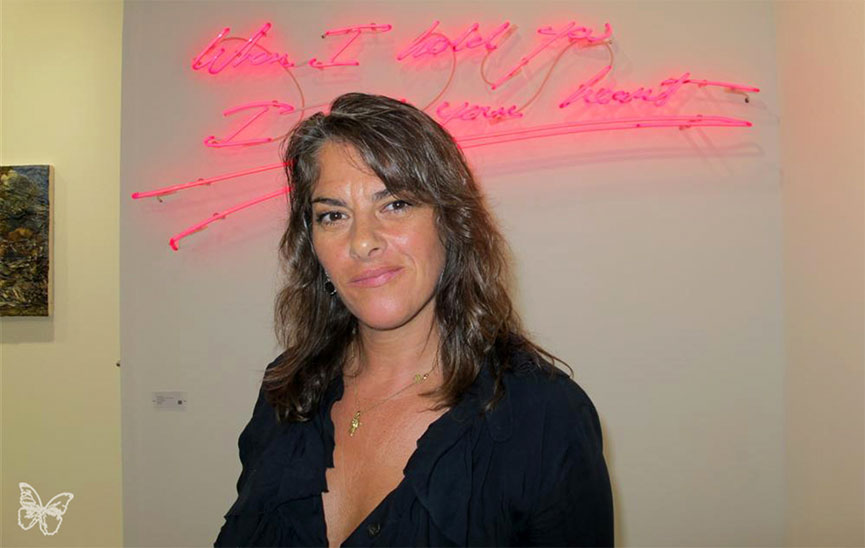 Follow These Galleries
Nuremberg, Germany

London, United Kingdom

London, United Kingdom