Broken Order at Ruttkowski;68
Andrew Schoultz's skill is revealed in a small detail from which he thoroughly develops his works. Although at first glance it seems as if chaos governs his works, when we immerse ourselves better we see that every detail is carefully designed and positioned in Schoultz's unique world of fantasy. The technique, which requires diligence, is also a stylistic device symbolizing the complex issues Schoultz tackles.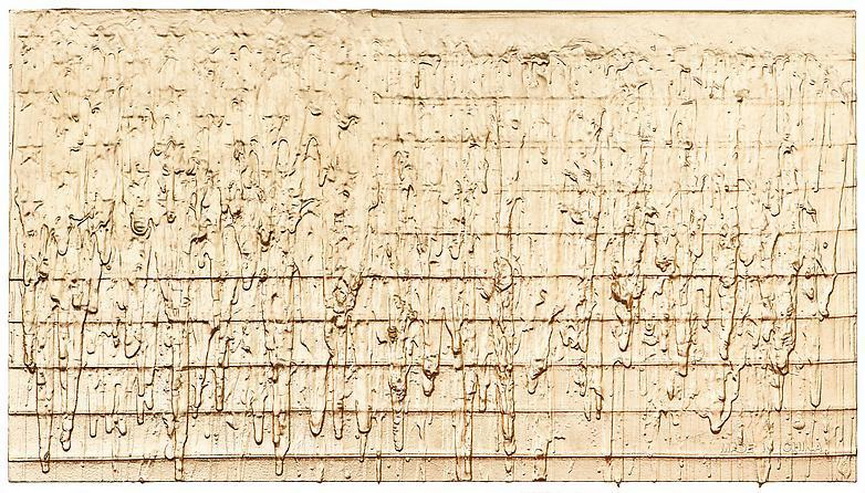 Visual Storyteller
Andrew Schoultz is a visual storyteller. This is particularly reflected in the theme of repetition. Whether with large-scale murals and installations or skate decks, smaller works such as drawings and paintings, Schoultz combines meticulous rendering with imagery both familiar and fantastical. His multi-layered works tell stories about everyday life and serve as commentary on political issues, international relations, environmental degradation and the merger of man and nature.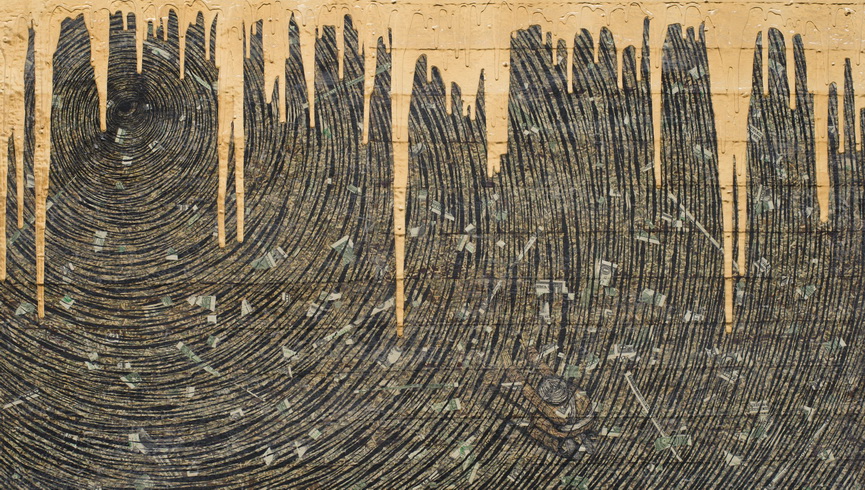 Broken Order
Andrew Schoultz's first solo exhibition at Ruttkowski;68 gallery opens on October 10.  Titled Broken Order, the new body of work was inspired by the orderliness of a bygone era that helped preserve physical evidence of history. For example, patterns in Persian Tapestries as well as well as the delicate and ornate borders often painted around the edges of Persian miniature paintings or the work of early German map making such as The Nuremburg Chronicle of 1492. Schoultz addresses today's trouble spots and geopolitical disagreements by referring to the past. By using the imagery of different time periods, he at the same time re-records history and forms a parallel between past and today.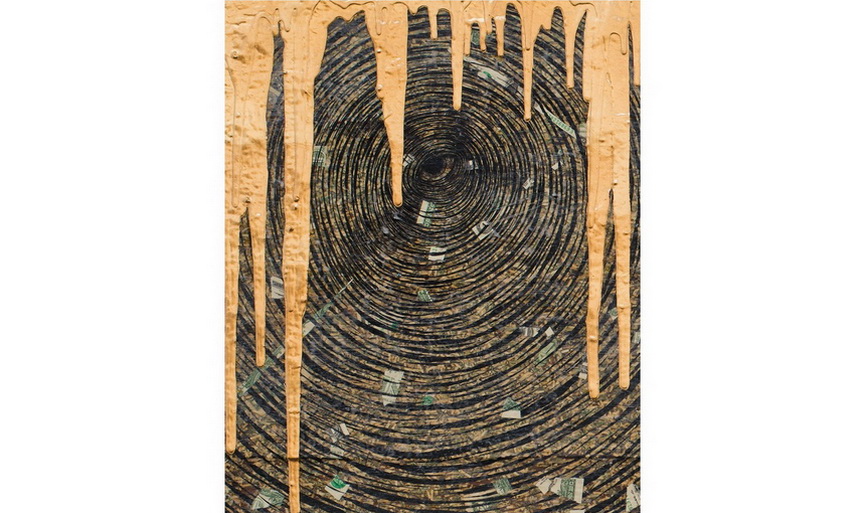 Crossroads of History and Present
Schoultz's captivating, reflective and often suggestive works, which stand at a crossroads of history and the present, prompt the viewer to think about the cyclical view of time. Sourcing aesthetic inspiration from medieval historical art, Schoultz translates its themes into modern language deeply convinced that they still resonate today. This way, the artists encourages a dialogue that is both topical and ageless.
Broken Order will remain on display until November 16.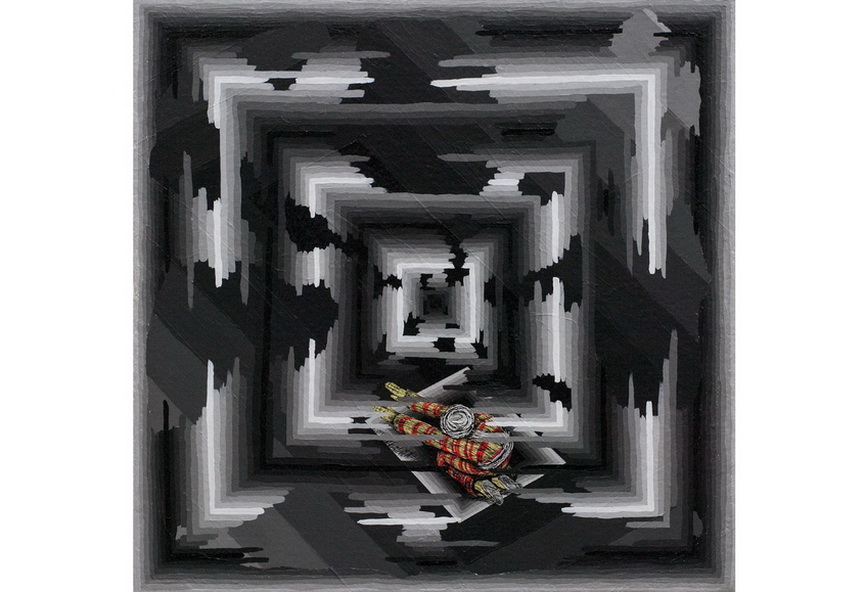 [mc4wp_form]