Brooklyn Artists Ball
One of the most anticipated annual events in Brooklyn, the Brooklyn Artists Ball, is organized for the fourth time, taking place tonight. The event honors artists of the popular New York borough, celebrating the booming creative community it hosts. Organized by the Brooklyn Museum, the event will also put an emphasis on the institution's education and outreach programs. Awards will be handed to Brooklyn visionaries and luminaries Jane and David Walentas. Recognition will be given to prominent artist Jenny Holzer, Kehinde Wiley and Ai Weiwei, who are all related to Brooklyn in various, but crucial ways. Brooklyn Museum is opening an exhibition According to What? by one of the honored artists, Ai Weiwei in two days, on April 18, 2014.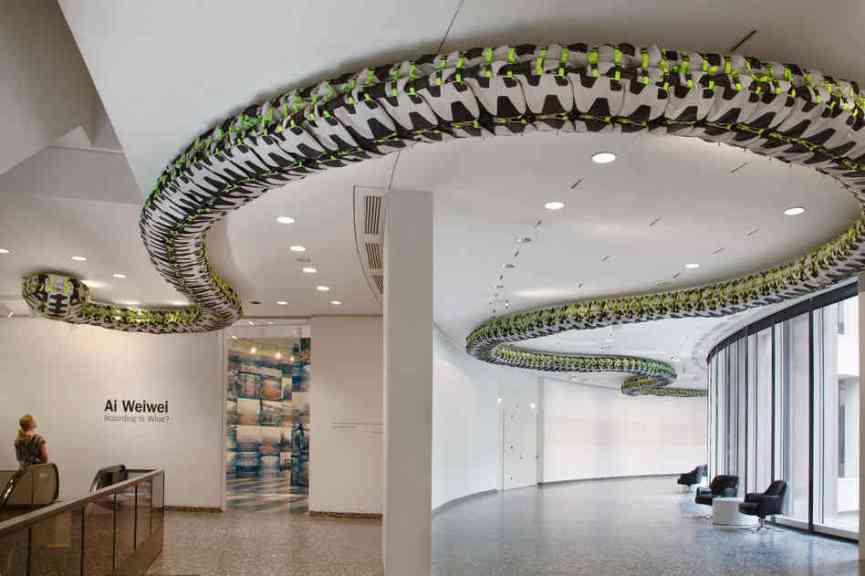 Brooklyn Artists Ball Event
Brooklyn Museum will host this important event, with libations served in the Martha A. and Robert S. Rubin Pavillion, as well as in the Lobby where a new installation created especially for this occasion stands. Tables at the planned dinner site, the Beaux-Arts Court, have been turned into elaborate works of art, while the after party is planned to follow the evening, complemented by DJ and a live performance.
A novel section of the Brooklyn Artists Ball is the online benefit auction, hosted by Artsy exclusively. A variety of artwork produced by Brooklinite creatives is being sold, and bids can be still placed via Artsy website or the Artsy iPhone app.
The special event is sold out, but the accompanying online auction is still running, for a few more hours.
Proceeds from the Brooklyn Artists Ball will be directed towards Brooklyn Museum educational programs for students of all backgrounds, travelling and new special exhibitions organized by the institution that have proved to be inspirational and fulfilling for thousands of visitors, and the general activity of the Museum, as the institution of critical cultural and social importance for Brooklyn and New York alike.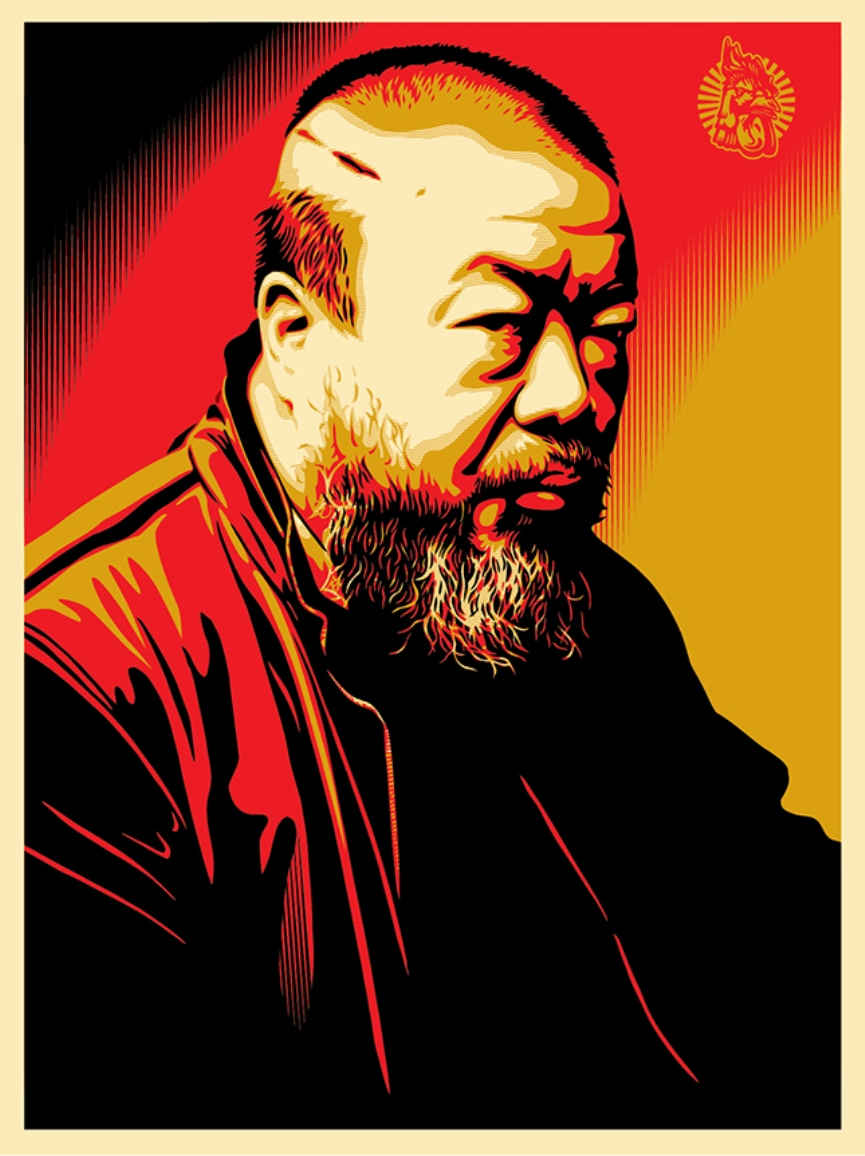 Shepard Fairey and Olek on auction
Artsy auction features some of the most sought after urban artists such as Shepard Fairey and Olek. The entire roster of artwork includes Ellen Altfest, Oliver Clegg, Jeremy Couillard, Rico Gatson, Orly Genger, Ghost of a Dream, Alejandro Guzmán, Jenny Holzer, iROZEALb (iona rozeal brown), Nina Katchadourian, Carrie Schneider, Alyson Shotz, Courtney Smith, Nick van Woert, Marianne Vitale, and Heeseop Yoon.
Shepard Fairey's print Cost of Expression, honoring the art and personality of Ai Weiwei, is open for bidding, with the current offer surpassing $1000, while the original estimate was set at around $250.  This print is numbered 276 in the edition of 375, portraying the famous Chinese artist, who embodies several of socially consious and activistic principles in Shepard Fairey's art.
A piece by Olek called Ex Boyfriend #3 is also on auction. It represents a suggestive, crocheted skull, estimated at $3500, with no bids yet. Olek was often seen around New York, yarn bombing prominent public places with messages of freedom, from fences to Wall Street bull. Her work is unique and positive, always meaning to inspire and involve the observer.