Eternal Subjects of Sacred and Profane Dominate Latest Works by Bruce Bickford in Flatcolor Gallery Exhibition
Remember when you were a kid and played with plasticine? You probably made whimsical animals, tiny people and houses, maybe even a whole family of small gummy people. You have the chance to revisit that time again by attending the Bruce Bickford exhibition at Flatcolor Gallery. The animator Bruce Bickford will show in this solo exhibition a series called Sacred & Profane, his exploration of plasticine parables.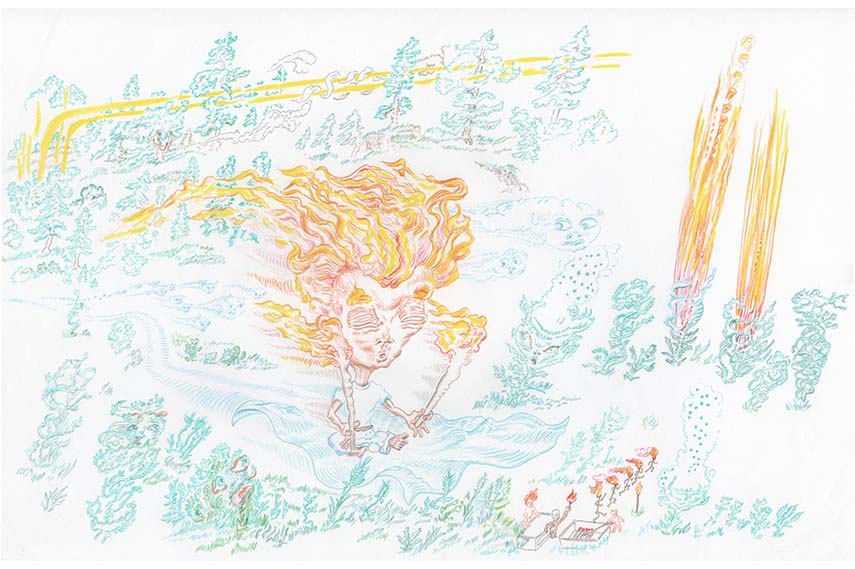 Plasticine Dreams
Bruce Bickford's oeuvre is something awe-inspiring. Seattle-born artist is most famous for making animated films using clay animation. He is known for collaborating with the legendary Frank Zappa in the videos Baby Shakes and The Dub Room Special, as well as a video The Amazing Mr. Bickford that Zappa released, which was composed entirely out of Bickford's animation sets accompanied by Zappa's orchestral music. His ingenious, perplexing and enthralling animation is what makes him stand out the most. In his world, nothing is secure and fixed. Everything moves, landscapes, human heads and bodies, the sky, the water, the trees. Everything is transformed, reshaped. Just like a dream. What is interesting about Bickford is the fascination with him that people all over the world experience. Maybe that is why his life and work is the subject of the documentary, Monster road, which debuted at the Sundance Film Festival in 2003.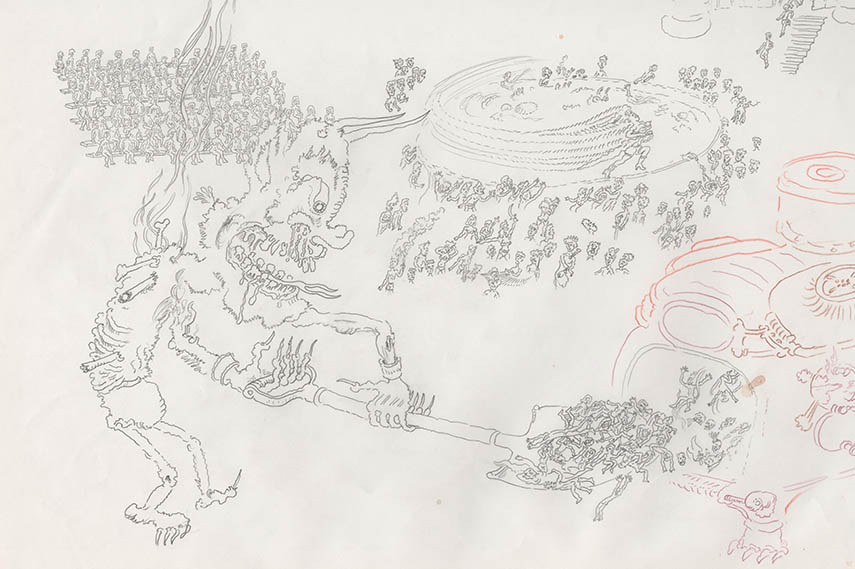 Bruce Bickford is the Master of Clay
The self-taught artist, regarded as the world's greatest animator, truly is the pioneer of animation, especially the peculiar clay animation. Bruce Bickford will show at this exhibition what his followers have known for years, that his works are ingenious, troubling, lysergic, otherworldly, many a time even violent, and astonishing to look at. Tampering with the camera and modeling clay and discovering the stop-motion animation technique made Bruce Bickford a pioneer and a master of it. His most esteemed piece is the award-winning 1988 feature Prometheus' Garden. Stop-motion animation is a technique that physically alters the object so as to create the illusion of movement. It is often confused with the time lapse technique.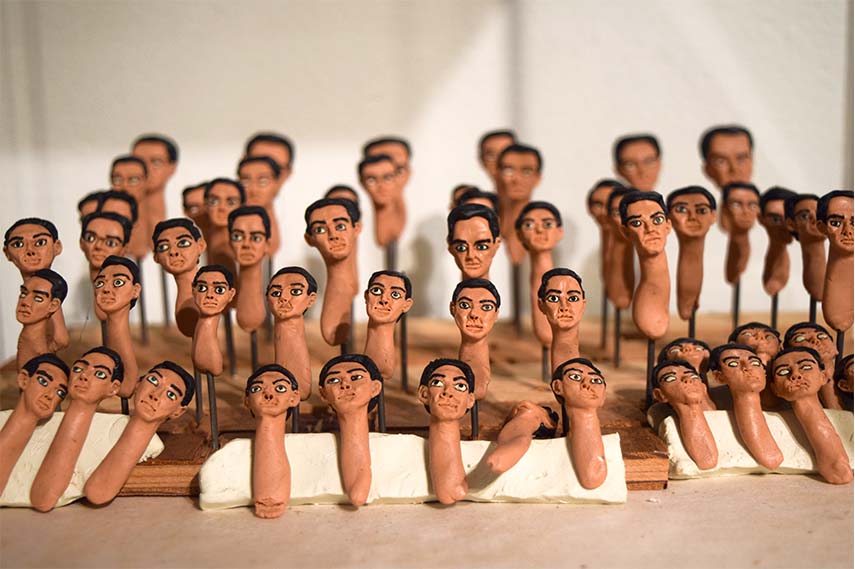 Bruce Bickford's Magical Exhibition at Flatcolor Gallery
Flatcolor Gallery is proud to present the Bruce Bickford's solo exhibition titled Sacred & Profane. Creation, destruction, transformation – nothing else needs to be said about Bickford. The artist will attend the opening night himself, which will take place at the Flatcolor Gallery on March 3rd, 2016 from 5 to 9 PM. The exhibition will be on view until March 26th. Flatcolor Gallery is located at 77 S. Main St. in Seattle, WA, and is open Wednesdays through Sundays from 12 to 6 PM.
All images courtesy of the gallery.