Monster Chucks
"Buff Monsterism" is taking over Converse's "Design your own shoe" series. For this special Converse All Star series, Buff Monster applied his distinctive one-eyed creatures resembling scoops of ice cream or scrubbing bubbles to the classic Chuck Taylor All Star outline. Of course, the color pink is mandatory present. You immediately become overwhelmed by the vibrancy, colors and playfulness of this new design and the only thing that comes to mind is that you must have these shoes ASAP. "Your Converse, your canvas" concept left to customers to personalize their shoes by choosing their preferred colors for the heel stripe, sidewalls, lining, and laces. This way they can make it their own
while keeping the colorful panels intact.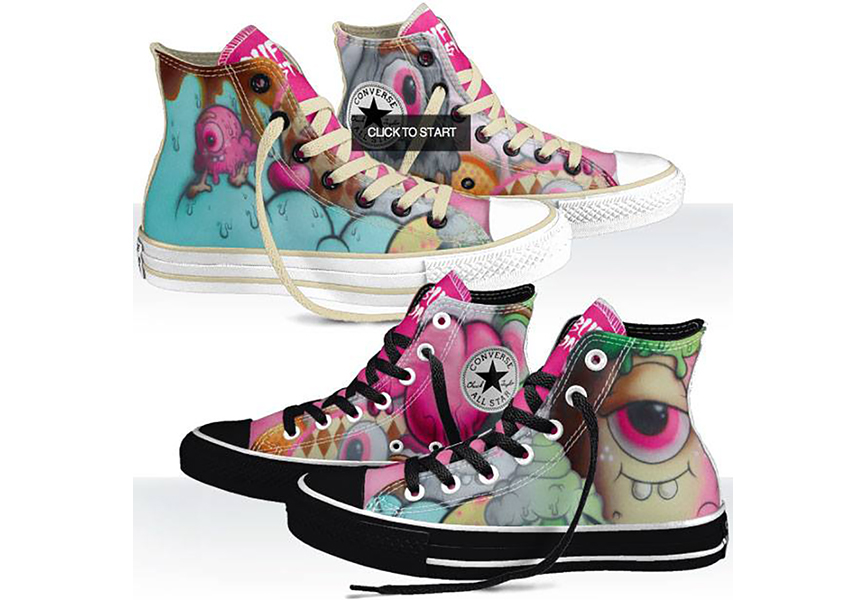 Wall to Wall
This is not Buff Monster's first collaboration with Converse. Last year, Buff Monster was commissioned to paint a huge mural in Williamsburg (Brooklyn) by Converse and Juxtapoz. A special Wall to Wall project is the collaboration between Juxtapoz, Converse and a collection of artists who are called to create a special mural in specific cities which will then appear on the back of Juxtapoz printed magazine each month. According to the artist's words, it was the biggest and most ambitious wall he painted. Buff Monster's mural was featured on the back cover of the Juxtapoz December 2013 (Todd James) issue.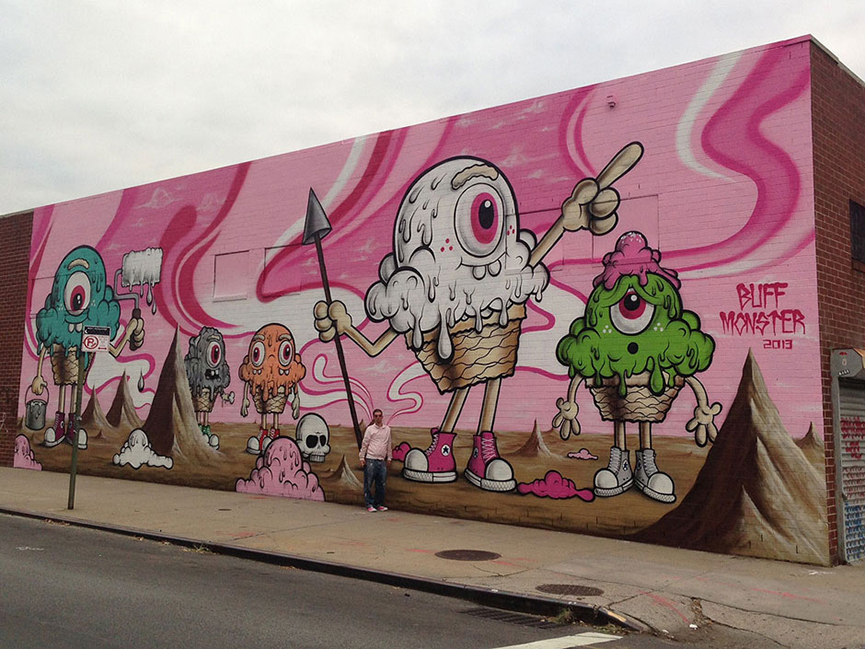 Lollipop Landscapes
Buff Monster made a name for himself by putting up thousands of hand-silkscreened posters across Los Angeles. His poster missions developed into a productive street art career, and he now works on fine art paintings, collectible toys and select design projects. His work is characterized by cute one-eyed characters living in brightly-colored lollipop landscapes. Buff Monster often cites heavy metal music, ice cream and Japanese Culture as major influences.
Buff Monster Series
Buff Monster's distinctive style, which is dominated by Japanese culture and the pink color, really adds value to the classic Chuck Taylor All Star outline. However, we do not know how long this special "Buff Monster" series will be on offer.  In any case, it is a very good excuse to treat yourself for the upcoming holidays. All information can be found after the jump.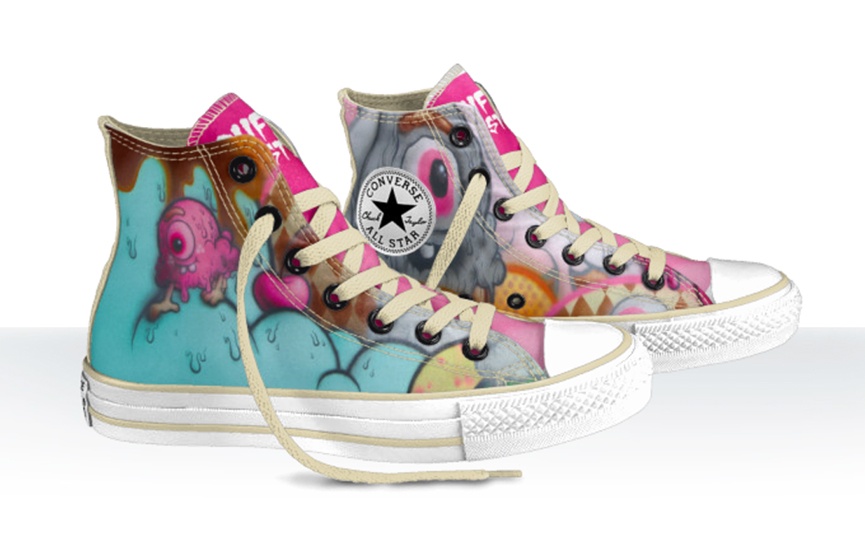 Follow These Galleries
Paris, France

Los Angeles, United States