Vhils directs Stoopid
Buraka Som Sistema's new single Stoopid was recently awarded with a visual treat, a colorful video done by Portuguese artist Vhils. Celebrating their long lasting friendship as well as a number of collaborations on several occasions in the past, Vhils took a role of a video director on Buraka's single, which is the first taste of their new album. The two teamed up and made a colorful and exciting mess with a splash of colors and things exploding.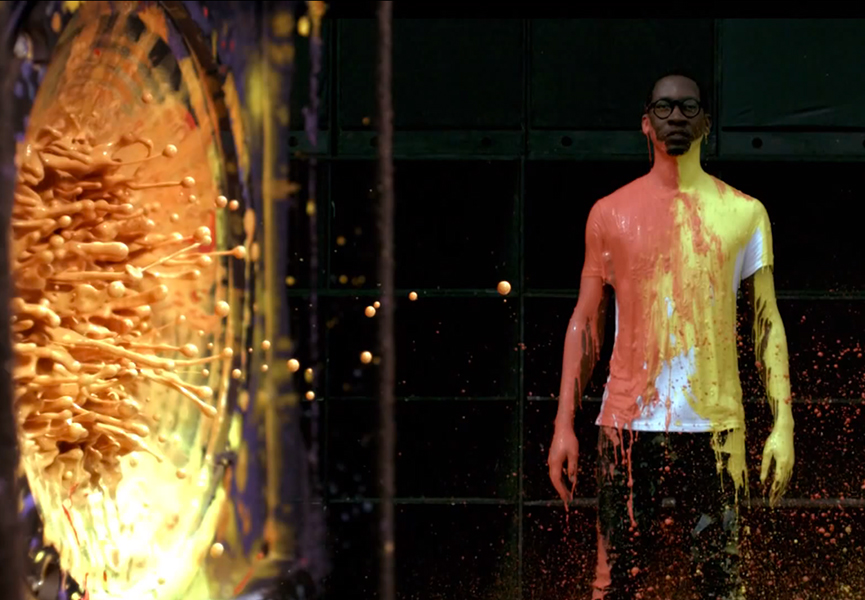 Years of Friendship: Stoopid
In the artist's own words: "After all these years of friendship and collaborations between Buraka Som Sistema and me, I tried to blend and condense all that Buraka represents for me in these 3 minutes of video: explosions, energy, color, madness, chaos, creativity and uniqueness." Vhils took on the challenge of directing this music video with the help of João Pedro Moreira, who also directed the "Off The Beaten Track" documentary as well as the videos for 'Hangover (Bababa)' and 'Sound of Kuduro'. Powerful outburst of colors, destruction, explosions, along with many other crazy things going on in the video, follow unstoppable wild rhythm of kuduro band's music. It is obviously a big production behind it.
New Album
According to the band, Stoopid was inspired by their travels to all the amazing local dance scenes they had the pleasure of crossing paths with over the last few years. This impressive and refreshing video announces Buraka Som Sistema's forthcoming new album that we expect to be just as exciting to listen too as it is to watch the video.