BUSK: Look at Me Now at Inoperable Gallery
One of the main features of urban art is a certain level of freedom that urban artists have (or believe to have) while creating their art. It means that they their process is more flexible compared to artists conducting studio practice, who are paying more attention to the (unwritten and unsaid) demands of galleries, markets, norms. Not only other artists, but art lovers as well, are sometimes a bit jealous of urban and street artist, since it really appears that they do not have any kind of constraints (be they social or artistic ones) in their process. Some would say it's a cliché (insisting on the narrative highlighting complete freedom of art practices within the urban art movement). Certainly, many things have changed since urban and street art became more incorporated into contemporary art mainstream, but the fact is that many urban artists have pushed the boundaries of this movement. One of them is Paul Busk, one of the most prominent activists in Vienna street art scene (be sure to check the work by amazing Austrian urban artists Jana & Js, and Nychos). INOPERAbLE Gallery is organizing an exhibition of Busk's works, entitled look at me know.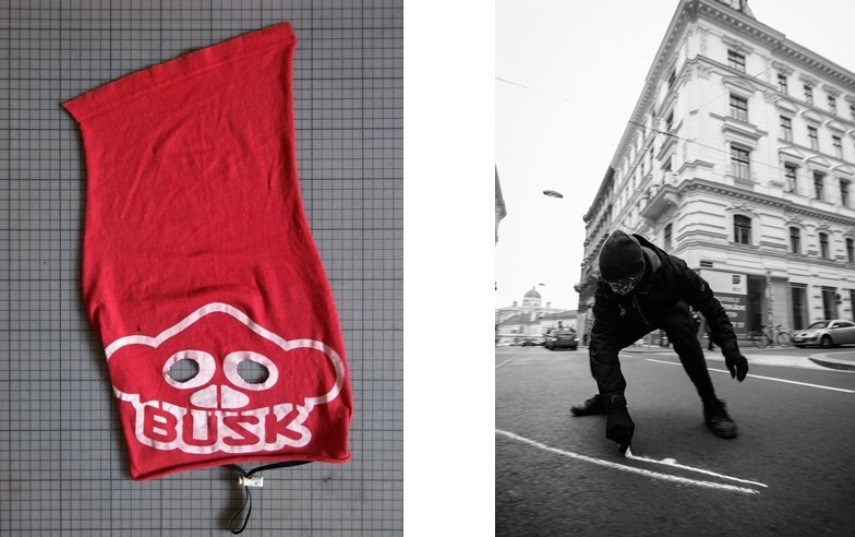 Paul Busk and Vienna Street Art Scene
Paul Busk is not a studio artist hoarding paintings, or exhibiting paintings from a long standing pool of works. Instead, he distances himself from possessions, establishing his freedom to be anywhere at any time (something that will be visible at the look at me know exhibition). In the mid-1990s, the Vienna-born artist developed his passion for character sets, fonts and styles through graffiti. Busk initiated the formation of the Street art Project CMOD (City MODification), and in 2001, he was to be among those pioneers in Vienna who transcended the artistic practice of graffiti, towards new media and alternative techniques, such as paste-up collages and relief-like cut-outs. And, indeed, the art of Paul Busk, and his colleagues influences the Viennese street art scene in quite a big measure, and as a consequence, Vienna is not perceived as a city of beautiful classical architecture, famous opera houses and historical museums (be sure to check our article about 10 extraordinary museum buildings); but also as a great place to find some amazing urban art works.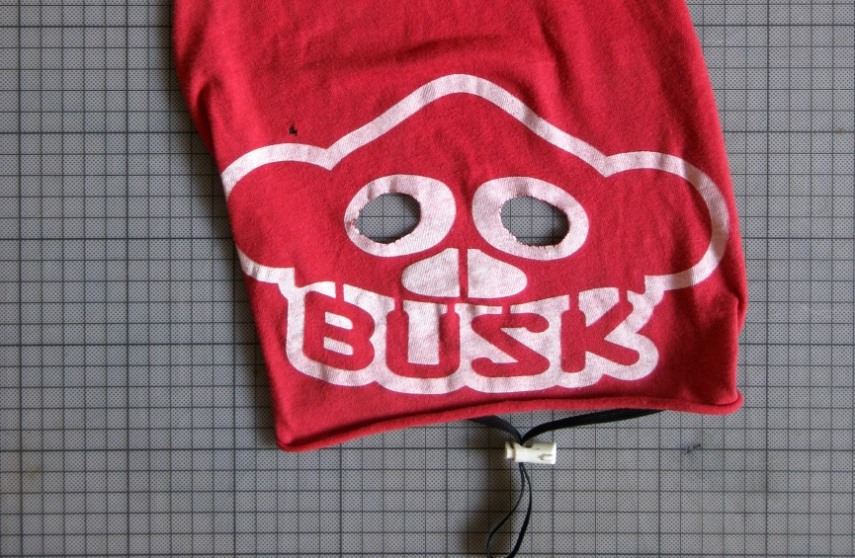 Look At Me Know – Street Art, Graffiti and Artist's Identity
In times when graffiti and street have become mixed, the term urban art appeared as a vague term used outside the fixed boundaries of genres (if you like street art, be sure to check out our latest street update). Paul Busk focuses on analogies, which are historically opposed to this development. During the look at me know exhibition, Paul Busk (appearing as a painter, illustrator and typographer) will take a closer look at the identity created by him. This myth, generated by the artist himself throughout the years, is part of the game of graffiti and deliberately plays with anonymizing elements employed by the writers. The artist operates in the shadows, but chooses the En-Face-Portrait for his appearance, a visualization wearing a mask, whose serial modifications linearly originate from his "alter ego".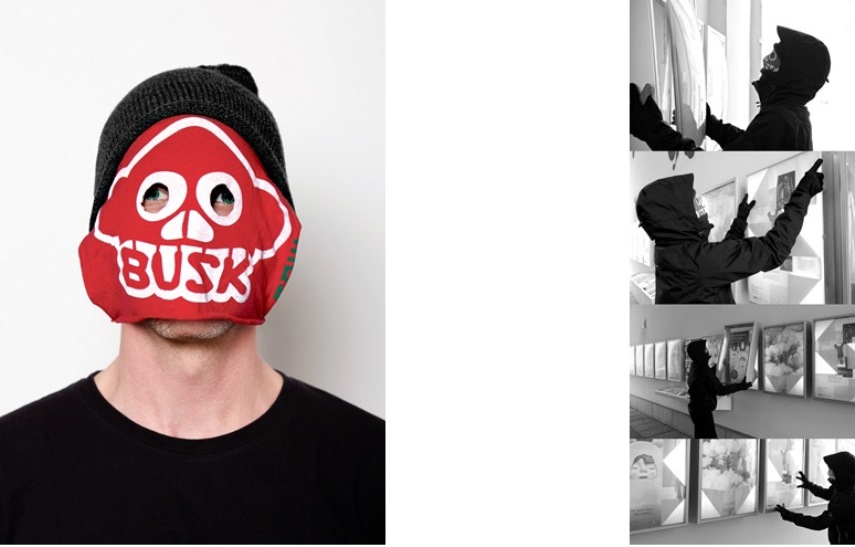 INOPERAbLE Gallery: look at me know
INOPERAbLE Gallery is presenting a Paul Busk solo show, a show that is a must-see event for all art lovers. This exhibition is amazing both conceptually and aesthetically, and you will surely fall in love with the works by Paul Busk. The exhibition look at me know will be on view from July 3rd until August 29th, 2015, at INOPERAbLE Gallery in Vienna.
For amazing street art, sign up for My Widewalls! It's free of charge!
Featured Image: Paul Busk portrait (detail)
All Images courtesy of INOPERAbLE Gallery.