Butt Joints by Momo at The May Space
Another feast for the eyes for today is Christmas. The name of the exhibition doesn't sound like something baby Jesus would approve of 'butt' hey! The exhibition's artwork is strikingly beautiful and that what we are about so enjoy. New Orleans gallery The May Space introduced a new installation on December 13, constructed by MOMO, known for his large scale creations in the outdoor space. Butt Joints, refers to the site specific artwork MOMO produced for this particular occasion.
The May Space
May is a raw bunker-like space by the St Claude Rail Yard, perfect for oversized installations. Butt Joints describes the method of marrying plywood together that will help us build something large yet simple within May's space. Paint applied to these wooden forms will demonstrate my mural techniques and concerns, with the aim of revealing something about paint in space and our sensual experience of it, said MOMO about his latest artistic endeavor, and refers to his new living environment in a very positive manner – I'm very happy to create a show in New Orleans. I've been visiting when I wasn't living here, since 2001, and I owe a lot to this place and it's great people.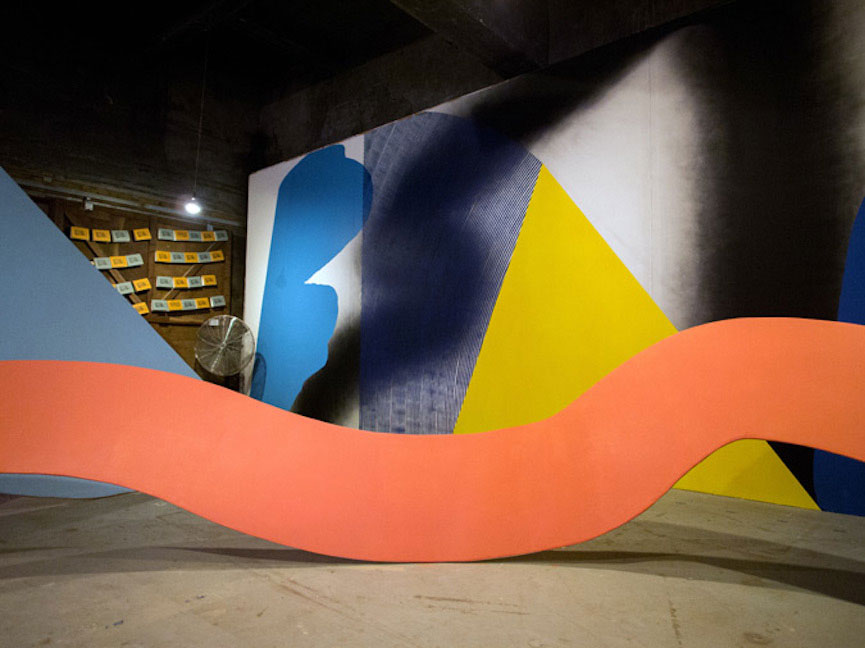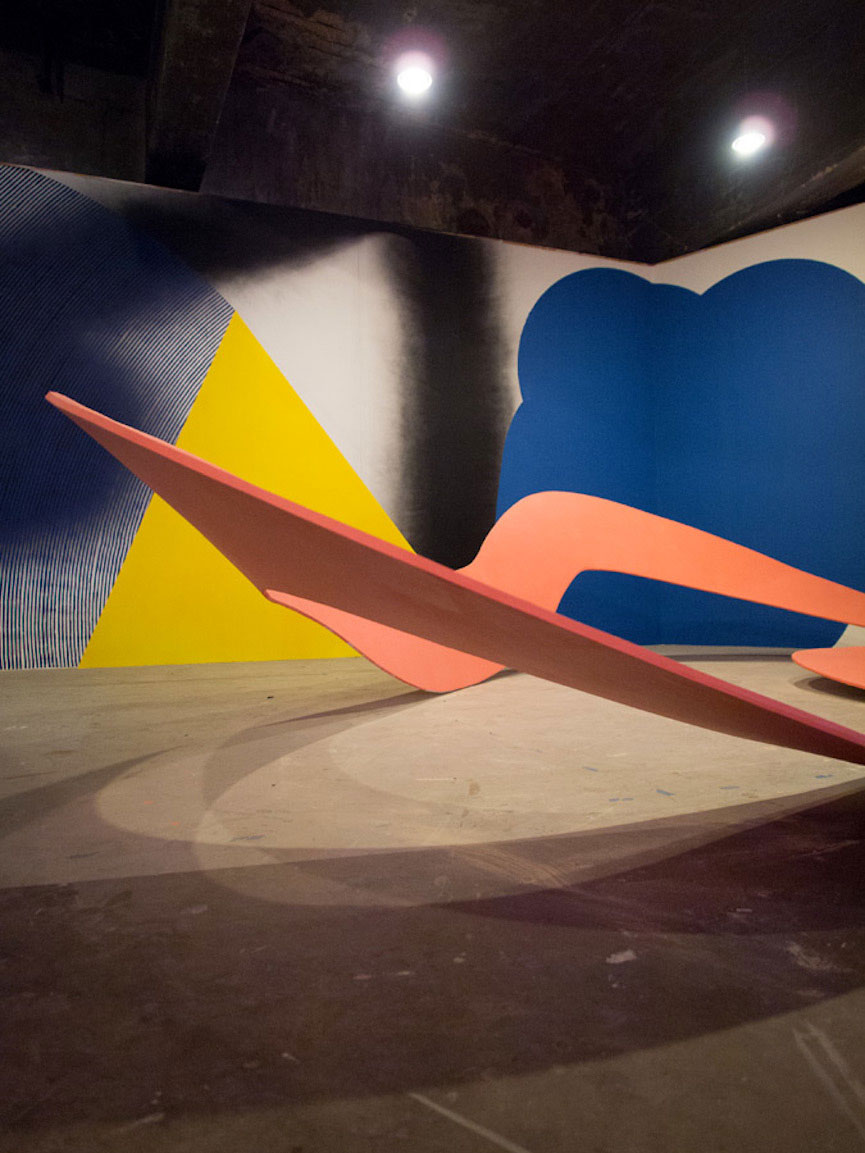 MOMO
MOMO's work is characterized by abstract geometric shapes, layers, both physical and theoretical and an extensive contemplation on color. He explores the realm of chromatism on his canvas paintings harmonizing the composition through contrasts of complementary colors. His urban art sculptures are formed by using a special system and homemade tools, as they are vividly colored as well. Usually intended for open spaces, his art is largely accessible and popular. The concept of MOMO's installations is apprehensable to a vast selection of observers, enabling them to experience his witty, optimistic and tactile work directly.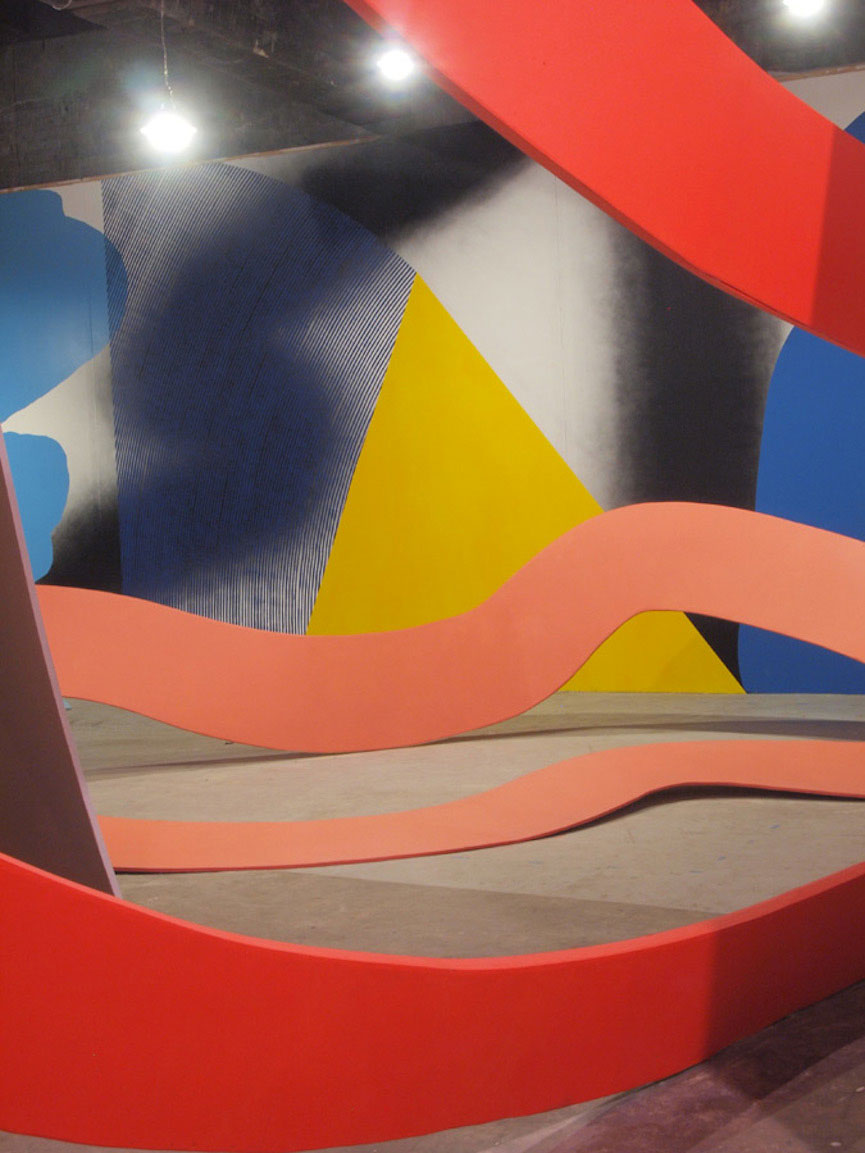 Butt Joints
The exhibit set up at The May Space is comprised six canvases, one hundred drawings, giant chromatic installation and a prints and limited edition zines signed by the artist. The show will run through January 25, 2014, opened Friday-Sunday or by appointment. The May Space Gallery & Residency is stepping into the second season of art shows and events. The space exhibits local, national and international contemporary art, and focuses on new media, installation, sound, video and performance art. May also organizes educational public programme, lecturing critical thought via public discussions, publishing and art exhibitions. The artistic residents are actively included into activities of the local community in workshops, social networking events and through collaboration with local fellow artists and researchers.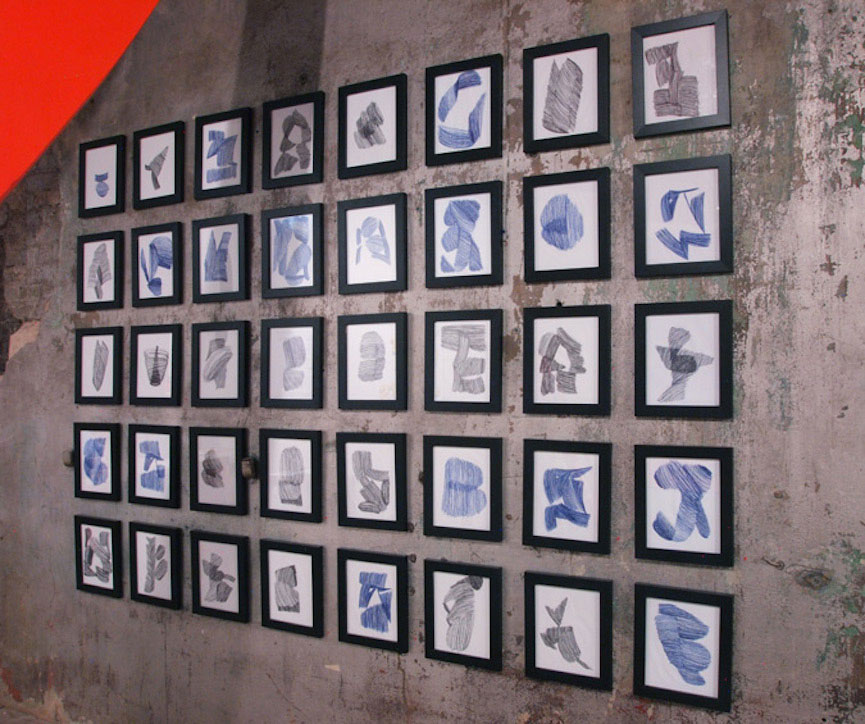 MOMO – Background
Originally from San Francisco, MOMO has led a nomadic life. He used to reside in New York for six years, and at presently he works from a studio based in New Orleans. Throughout his career, he has managed to carry out a number of collaborations with artists such as Marie Lorenz, Melissa Brown, Piet Dieleman, Eltono and Yohji Yamamoto. He had a couple of monographs published about his work since 2008.