Buying Art from Artists
Gallerists seek out artists, collectors come to galleries. This is how it usually works. But, if a collector is more than just a rich, fine item hoarder, he/she might be more interested in looking into the artists' pool without an intermediary and perhaps finding that one precious gem they will adore forever. And although buying from a gallery has its benefits in guarantees that the art is of high standard, likely to hold on the future market, and of substantial artistic and subsequently historic value, there is an irresistible appeal in the possibility of skipping a fee, not to mention an auction house fee. Direct contact with artists and the intention to buy from their studios allows a very personal approach in collection building, where the collector has the freedom to make his collection truly his own.
However, not all collectors possess the much needed knowledge of contemporary art, or the market, so it may be a wise idea to hire an independent curator or an art expert to help, at least at first. It's also very important to bear in mind that collectors with the intention of buying art from artists intend to keep and enjoy the prospective piece, so this would hardly be an advisable approach for flippers, but for young collectors this is probably the future.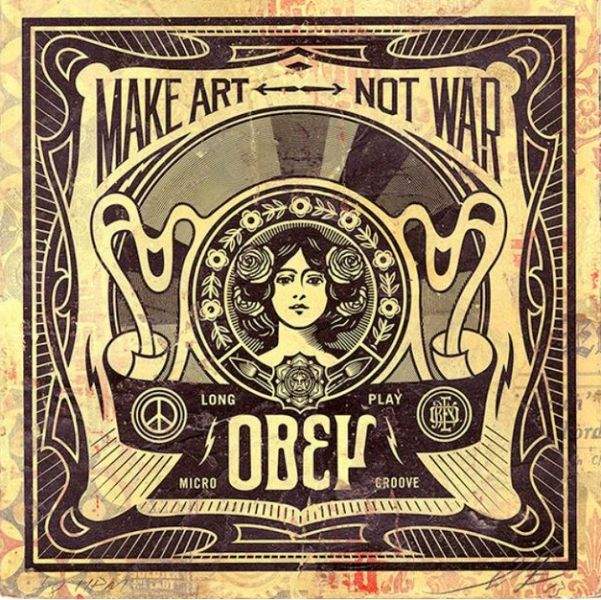 Dos and Don'ts of Studio Visits
For those art lovers who contemplate the adventure of buying from artists' studios, there's an [unwritten] set of advice to follow, coming particularly handy in events of open studio visits, art fairs, festivals or walks, wherever there's a larger amount of artwork made by various creatives to be seen. Personal studio visit is naturally always the best, but this is where the attitude plays a crucial role – buying art from its creator is considerably different that purchasing from a dealer.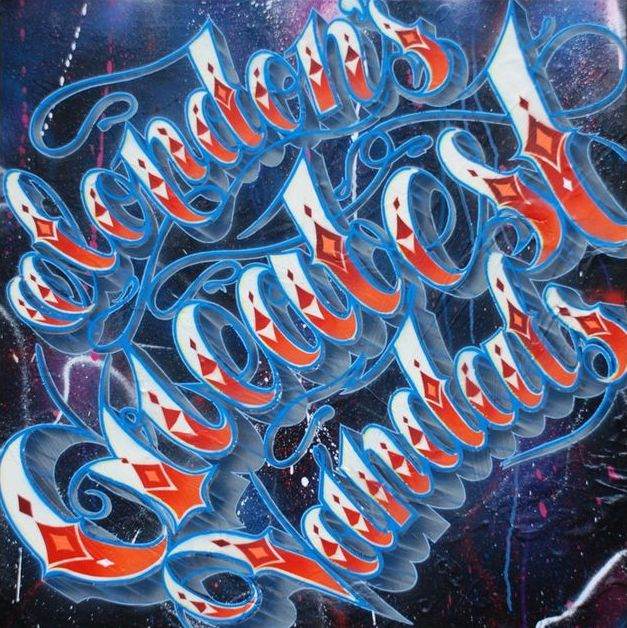 DOs of the Studio Visit
One of the first recommendations for first-time buyers and young collectors is to never make a hasty acquisition. It's crucial to cruise the market (or event or studios) for a while first until one can get the feeling of what would be best to include in their collection, or in which stylistic direction the collection should go. This includes extensive research, online, offline and with a lot of footwork. The mentioned events are a great starting point, whereas one should always keep notes on exciting finds and their prices, later comparing the prices and styles of different artists. Knowing where the artist one wants to see is positioned in the market is the prevention for overpaying or potential flukes. It's very important to have a mission, so an idea about a coherent collection ought to be done at the beginning.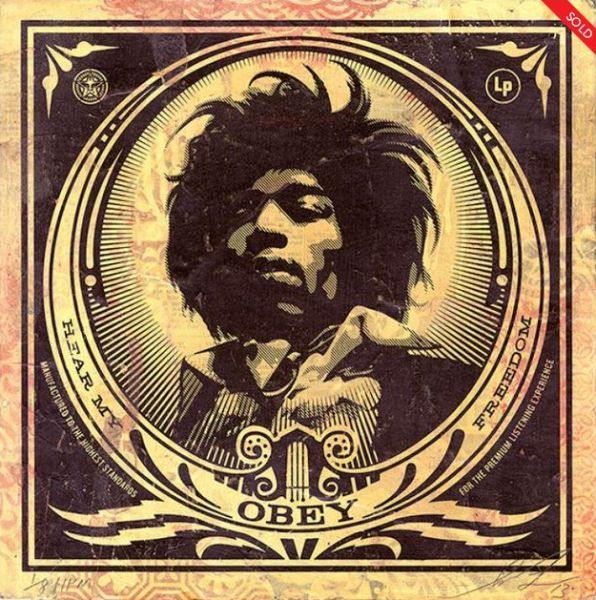 Get Excited!
Excitement about a piece is quite welcome in the studio situation, unlike at the gallery. The sour smirk will probably not get one a better price, but a big smile or a sigh just might. Gallerists have the goal to make as much money as possible, but artists just love seeing their work being appreciated. If something can persuade them to drop the number, buyer's honest emotions are it. In general, every creative enjoys being around people who appreciate their art, and a good relationship, or even a friendship may develop from the situation. Remember Peter Brant, a collector and a good friend of Andy Warhol, who purchased a lot of the artist's creations over the years, enjoying his inventive mind and his company, only to assemble one of the most important Warhol collections in the world.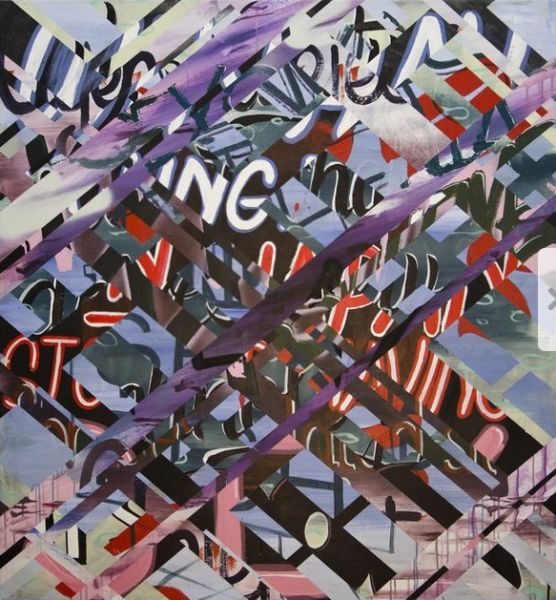 Price Always Wins
One of the most appealing aspects of buying from an artist's studio is definitely the price. It's free of any extra fees, charges or buyer's premium, but this is also the reason why it's usually not subject to bargaining. Artists selling art tend to give their last price. If they like the buyer, they might give them a little bit of room, but asking for discount is considered rude. Still, most of the artists are happy to accept payment in reasonable number of installments without interest, making direct buying all the more appealing.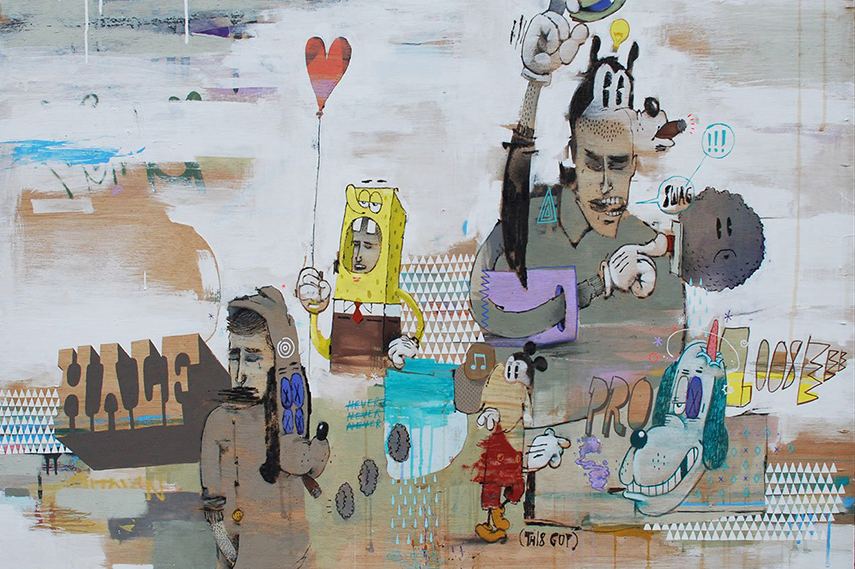 DON'Ts of the Studio and Online Buys
Those hoping to assemble a collection via studio purchases should know there are several things artists do not like at all. They don't care about other artists in the buyer's collection (unless they specifically ask), they don't care to hear dirty talk about their colleagues, they don't bargain happily, they do not want criticism from a collector. If the price an artist is asking is too high, the work is not the best, it's advised to just move on, since arguing will not bring any good to any of the parties.
Finally, if the purchase is made and everybody's happy, keeping in touch with the artist may prove beneficial for both, consequently allowing the collector into the inner circle of the studio and enabling access to new, best pieces, friendly prices and important information about the creative's next steps.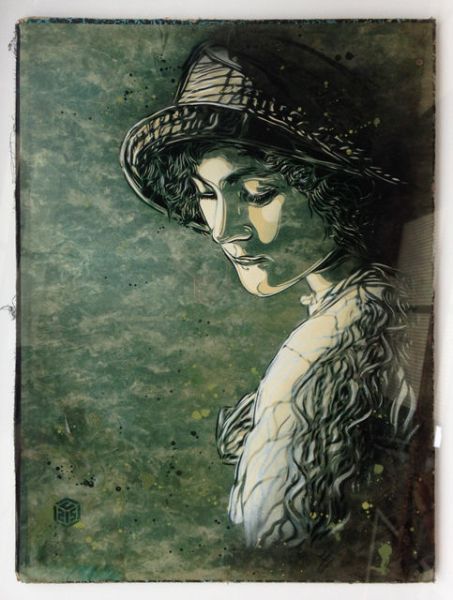 Buy From Artists Online
As online art market is growing slowly, but steadily, more and more artists are offering their work in various online shops. A website called Artfinder is a platform where independent artists and creators advertise their art and one can browse and purchase all kinds of contemporary pieces, from a very vast range of prices.
Going through their pages dedicated to urban art, we can find some quite appealing works, created by acclaimed authors such as Miss Van, Eine, C215, Cope2, Word to Mother, RONE, Max Rippon, Cyrcle. and Shepard Fairey. The pieces come in various techniques, while prices are tempting – Shepard Fairey's mixed media collage Make Art Not War goes for about 2780 euros, some pieces by RONE are priced around 2900 euros, there are two collages by Cyrcle. going for 3400 euros each. Beautiful painting by C215 titled Thinking is set at 5300 euros, while famous Cope2 painting on canvas Saints and Sinners is What We Are is priced at about 5700 euros. Miss Van's magnificent portraits from Mujer Pajaro series are all priced at about 10,100 euros.
Although Artfinder is a brilliant solution for artists to offer their work to collectors directly, it will hardly beat the live studio visit. However, for those who know the work of the mentioned authors, buying online may even be more convenient. In the end, it all depends of collector's perspective, budget and, once again, mission. Sometimes, the best art can only be found in galleries, but building a collection from emerging creatives is where the direct buying way shines.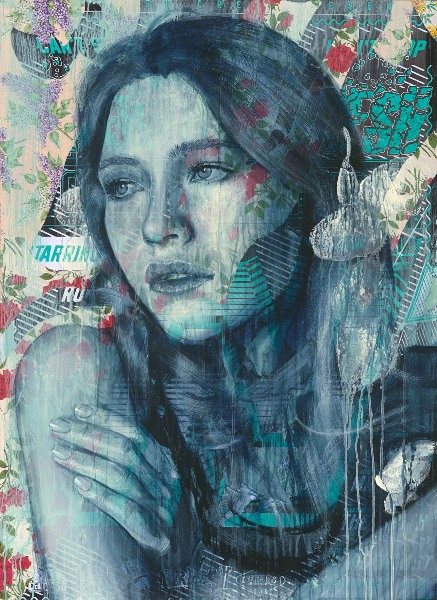 Sign up for free to My Widewalls, and discover more top advice for your collection