Iconic Imagery from Famous Photo Shoots - See and Buy Magnum Contact Sheets
If you're a fan of analog photography of Magnum photographers, these will be your lucky seven days. Only in the week between November 23rd and December 1st, 2015, you will be able to see and buy prints of the original Magnum contact sheets, created by the agency's most notable photographers. Moreover, your purchase will support a charity, as 50% of net profits from the sale will be donated to the International Committee of the Red Cross (ICRC) on the occasion the first Seasonal Benefit. A total of thirteen Magnum contact sheet prints are currently available over at their store, at a discount price of $175 each. Among them, we can find some of the iconic moment immortalised on filmstrip of Elliott Erwitt, Werner Bischof, Eve Arnold, Martin Parr and Guy Le Querrec.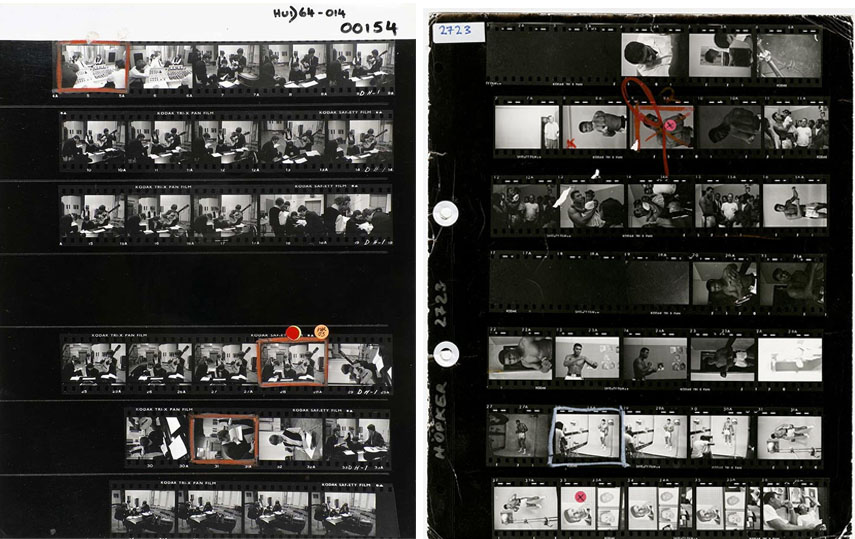 Magnum Contact Sheets – Creating a Bigger Picture
The Magnum Contact Sheet prints on sale depict historic moments related to entertainment, politics, sports, nature, music and of course photo-documentary of society, something Magnum photographers were masters of. In the age of digital technology, filmstrips, darkrooms and analogue cameras became almost completely obsolete, and these prints give us an exclusive insight into famous photographers' visions and the way they worked their path towards the capturing of the perfect image. We witness how a large part of a photographic work usually never leaves its contact sheet, as only a couple of the best pictures from it actually get to see the light of day. A sort of a visual diary of their creator, the prints contain editing marks and selection comments, as a sort of a "behind-the-scenes" and a complete narrative of some of the most famous shots in contemporary photography, told through a filmstrip sequence.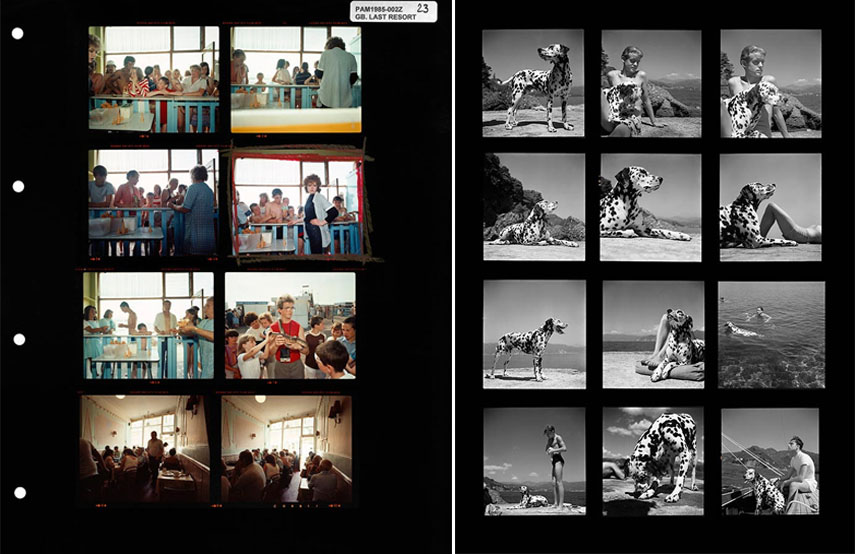 Iconic Captions of Analog Photography
In these thirteen visuals we see, for example, one of Martin Parr's 1985 documentation of The Last Resort, a New Brighton seaside place, alive despite being run down; or Swiss Mountain Peeks by Werner Bischof, taken in 1941, where each image is equally breathtaking as the next. Beatles fans can purchase David Hurn's shots of the band at Abbey Road Studios in 1964, while those of you who perhaps attended the Jazz Festival in 1969 can get a nice memory of it through the images of Guy Le Querrec. Speaking of celebrities, there's an entire sequence of James Dean in New York City in 1955, taken by Dennis Stock, Eve Arnold's captures of Clark Gable, Marilyn Monroe and Montgomery Clift on set of The Misfits in 1960, or a look at the life of Muhammad Ali in 1966, through the lens of Thomas Hoepker. Another film set was captured in 1959, when Burt Glinn took pictures of Elizabeth Taylor during the filming of Suddenly Last Summer. As part of a photojournalistic work, Bruno Barbey documented the student protests in Paris in 1968, while Elliott Erwitt made a kind of a storyboard on the streets of New York in 1946, picturing two women in a conversation, joined by an adorable chihuahua.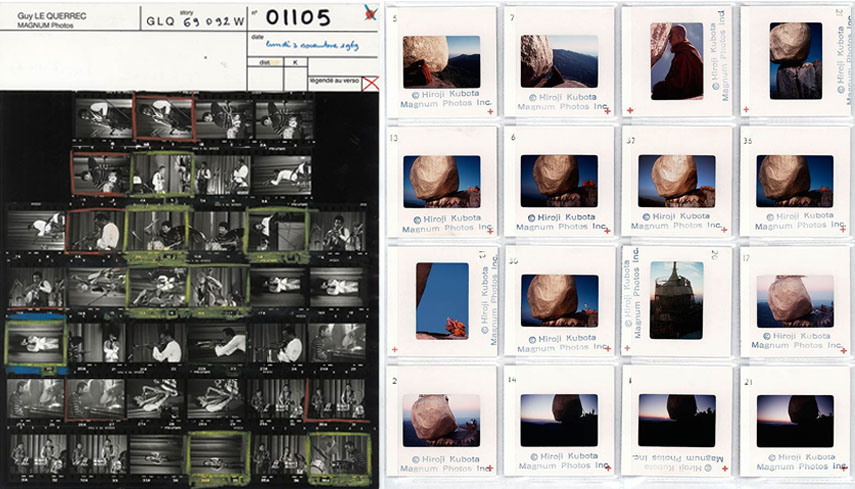 The Decisive Moment of Magnum Photos
Still of an immense importance in the world of documentary photography and photo reportage, Magnum Agency was founded in 1947 by leading photographers in the field, such as Robert Capa, David Seymour, Henri Cartier-Bresson and George Rodger. One of the first photographic cooperatives owned and administered entirely by its members, Magnum has covered some of the most important events of the 20th century, developing an extensive image archive still updated on a daily basis – there are approximately one million photographs in both print and transparency and over 500,000 online as we speak. The Agency specialized in catching pure moments of truth, following the notion of "the decisive moment" introduced by Cartier-Bresson. In today's world, where photography often lies, Magnum photos bring us back a reality we've slowly started to forget. You can buy Magnum contact sheets on the official store website. All Contact Sheet Print orders will be shipped starting December 9th.
Will you be buying one? Tell us on our Facebook page!
Featured images in slider: Bruno Barbey – Student Protests 1968; Elliott Erwitt – Chihuahua New York, 1946; Burt Glinn – Elizabeth Taylor, 1959; Dennis Stock – James Dean, New York City, 1955; Eve Arnold – The Misfits, 1960; Werner Bischof – Swiss Mountain Peaks, 1941; David Seymour – Sophia Loren, 1955. All prints are archival giclee prints, 16×20 in and come with artist copyright stamp on verso and Magnum blind stamp on recto.