Exploring Viewer's Silent Observation During a Group Exhibition at C.O.A Gallery
Montreal-based C.O.A Gallery is organizing an exhibition entitled […]MUTE, featuring works by seventeen amazing artists. The artists who are exhibiting in the […]MUTE show are coming from different artistic background. Some of them are urban and street artists, while the others are creating sculpture and paintings. Also, the exhibition will bring together works by artists coming from different countries. The majority of them are coming from Canada, but also artists from the United States, Spain, Norway and Colombia are participating. With great works that will be exhibited, we could say that the central theme of the show is aesthetics – all art lovers know that more than any other form of beauty, artistic beauty can take the shape of silence, leaving the viewer at a loss for words.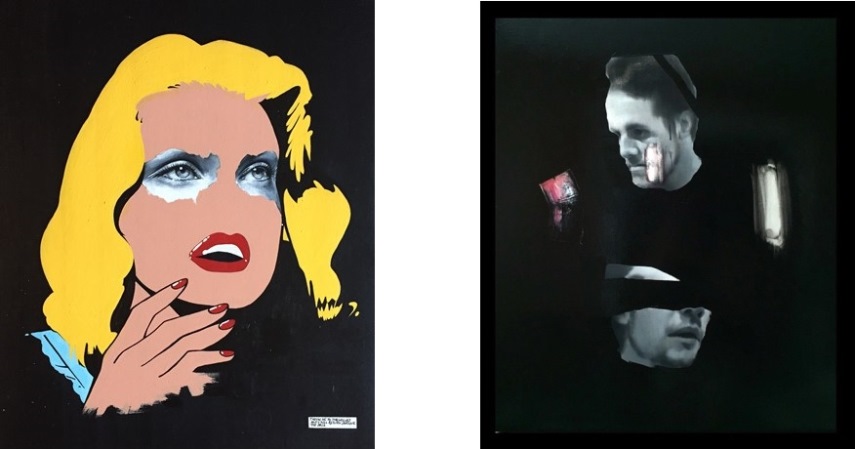 Information Overload
Information overload refers to a situation when a person has difficulties to understand an issue and makes decisions, and that is caused by the presence of too much information. Many scientists, artists, public intellectuals believe that we live in an era of information overload. Since, we live in (what is usually called) information age, information overload is experienced as distracting and unmanageable information coming from different sources (i.e. television and social media). What are the consequences of this information overload? Many argue that people are becoming more socially disoriented. On the other hand, some art experts believe that information overload leads towards the plurality of artistic expressions – the very fact that we live in information post-modern society means that it's impossible to have one single art movement that would characterized our era. The […]MUTE exhibition at C.O.A Gallery brings together artists with different background (as we have already mentioned). But, all the participating artists taking part in this exhibit drew inspiration from the information overload we are subjected to on a daily basis. Beyond the state of contemplation brought on by these artworks, they cast a colorful reflection that is muted, outlined and subject to the viewer's silent observation.

[…]MUTE
The […]MUTE exhibition at C.O.A Gallery will be like an oasis – silent observation of beautiful artworks as an act against information overload. And, having in mind who the participating artists are, there is no doubt that the visitors will enjoy in a beautiful art silently. Some will enjoy in amazing post-apocalyptic folk tales on canvases by Max Kauffman; others will enjoy in hyper realistic works by amazing Sandra Chevrier. The participating artists of the exhibition are: Sandra Chevrier, Eric Godin, Alexandra Levasseur, Robert Mathieson, Spazuk, Zoltan Veevaete, Benjamin Cook, Max Kauffman, Kindah Khalidy, Will Kurtz, Jay Miriam, Russ Noto, Wendelin Wohlgemuth, Roger Sanguino, Line Osmundsen, Nina Ghafari and Johan Barrios.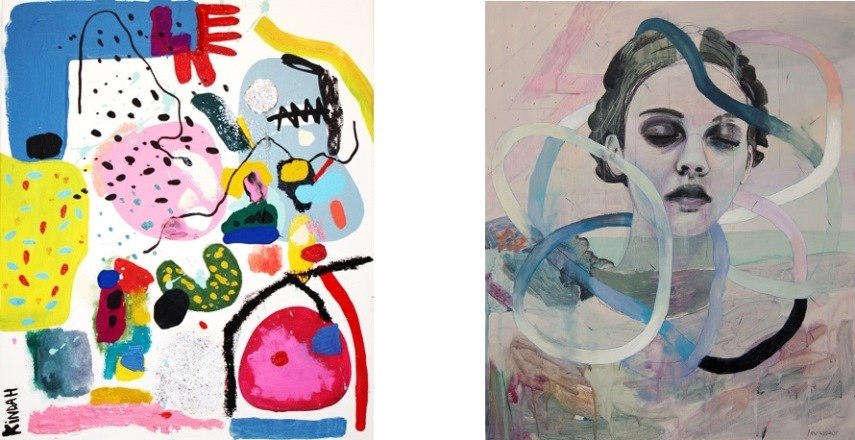 […]MUTE at C.O.A Gallery
C.O.A Gallery is also proud to announce their latest collaboration with Alexandra Levasseur and Zoltan Veevaete, and to present their work by way of this exhibition. The […]MUTE show is a perfect opportunity for all art lovers, since a vast majority of different artistic media and styles will be presented. The exhibition will be on view from September 17, 2015 at C.O.A Gallery in Montreal, Canada. The opening reception is scheduled for 5pm.
To be informed about upcoming exhibition, sign up for My Widewalls! It's free of charge!
Featured Images:
Kindah Khalidy,detail
Russ Noto,detail
All images courtesy of C.O.A Gallery.
Follow These Galleries
Montreal, Canada

Chicago, United States