Sweet France
C215's upcoming exhibition at Galerie Itinerrance bears the intriguing title "Douce France" (Sweet France), like a famous moral support song for prisoners of war and forced laborers during WWII. The title was intentionally chosen to provoke since the exhibition deals with the French identity. At the time when the concept of "Made in France" began to appear increasingly in the media and political speeches, the artist chooses to bypass the usual thinking, reverse some ideas in making a subjective, biased and willingly provocative exhibition.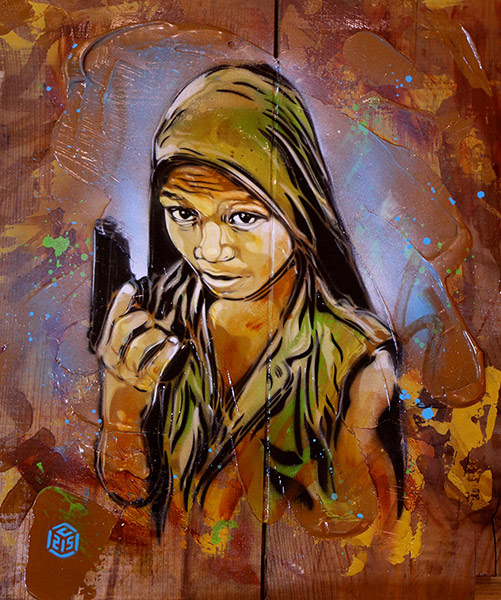 Douce France
Interpretation of cultural history of contemporary France is something that is not so common for C215. However, the artist is best known for socially engaged art. His signature close-up portraits usually show beggars, refugees, street kids and homeless people. C215 chooses to depict this very often-invisible part of society with the intent to draw people's attention to them. With a range of installations, paintings and objects, "Douce France" is somewhat different and more ambitious project. It tries to ridicule the vision of French identity so dear to the rightists. At the same time, the exhibition restores C215's own vision of French identity by making tribute to the popular symbols of his childhood.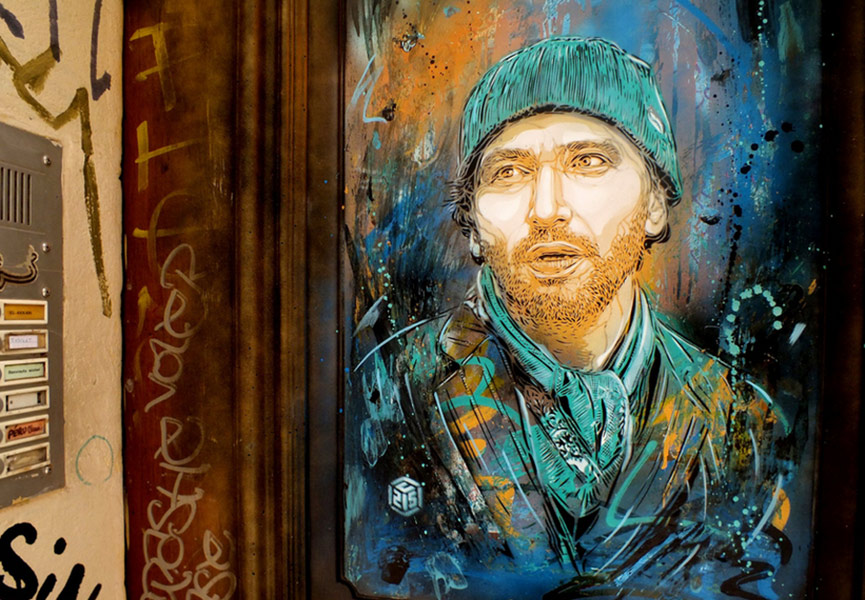 Portraits
In parallel, C215 is having his first solo museum exhibition on the same subject at the Palais de la Benedictine at Fecamp, with the opening on June 13. A critical satire conceived to be told through a series of objects revisited by the artist.  Both exhibitions are accompanied by the release of an eponymous book that gathers portraits of fifty popular figures.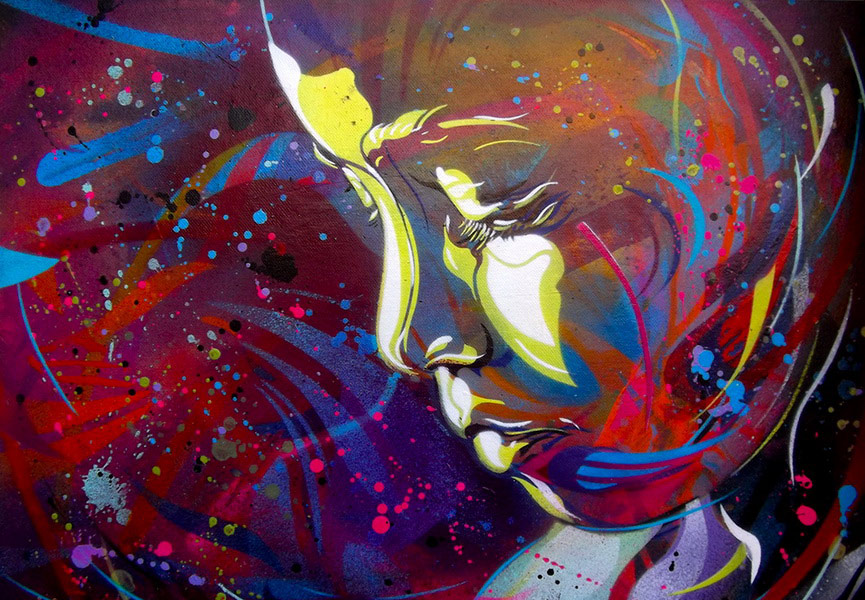 Galerie Itinerrance
Founded in the 13th arrondissement of Paris since 2004, Galerie Itinerrance fits into an urban fabric in full economic and cultural expansion. The gallery exhibits artists, whose reputation is well established, ensuring itself a place as a must of Street Art.