C215 - Back to Black at StolenSpace
One of the most revered representatives of French street art scene, Christian Guemy, known on the street as C215, is opening a new exhibition at the London street art gallery Stolenspace. The first show of the year for Stolenspace is entitled Back To Black, which not only resonates the amazing album of the late and incredibly talented Amy Winehouse, but more importantly, the very beginnings of stencil use in street art – with reduced, black images that ignited the pattern branch of the movement. Back to Black opening reception is happening tomorrow, on February 6, and the exhibition will run through March 2, 2014.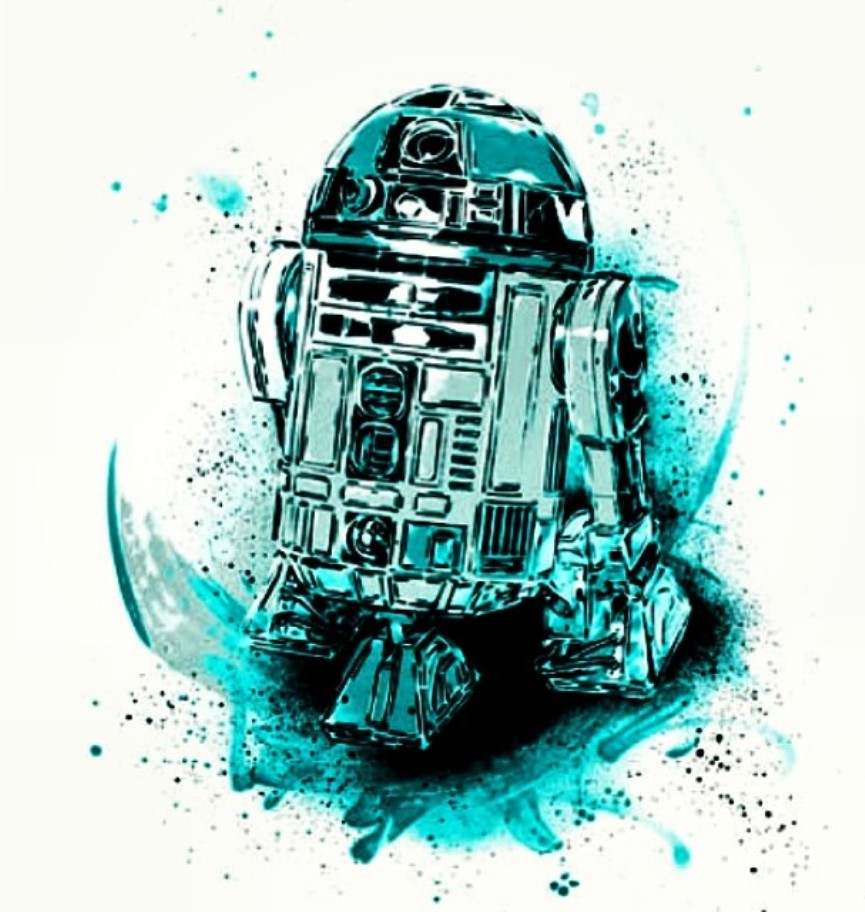 Back to Black
For this occasion, C215 conjured an array of new pieces, all inspired by the many cities of Europe he had travelled, British capital included, which have proven to have a magnetic and completely irresistible effect on the artist. His artwork will present series of impressions the artist has taken in during his numerous journeys. The core idea lying behind C215 new pieces is return to basics – to the origin of stencil street art, which is why the recognizable use of electric coloring is absent from these works. His palette is now simple, based on nuances of brown, as it has the task to bring out all the depth of his black lined images, which are the focus of the series. All works are painted using aerosol of rummaged, recycled materials such as old folders, luggage pieces and cans. As a special treat for collectors, C215 made an exception in his career creating a small and limited number of original pieces that will be available for purchase at Stolenspace exclusively. The opening reception on Thursday will have complimentary cocktails, thanks to Gordon Ramsay's Bread Street Kitchen.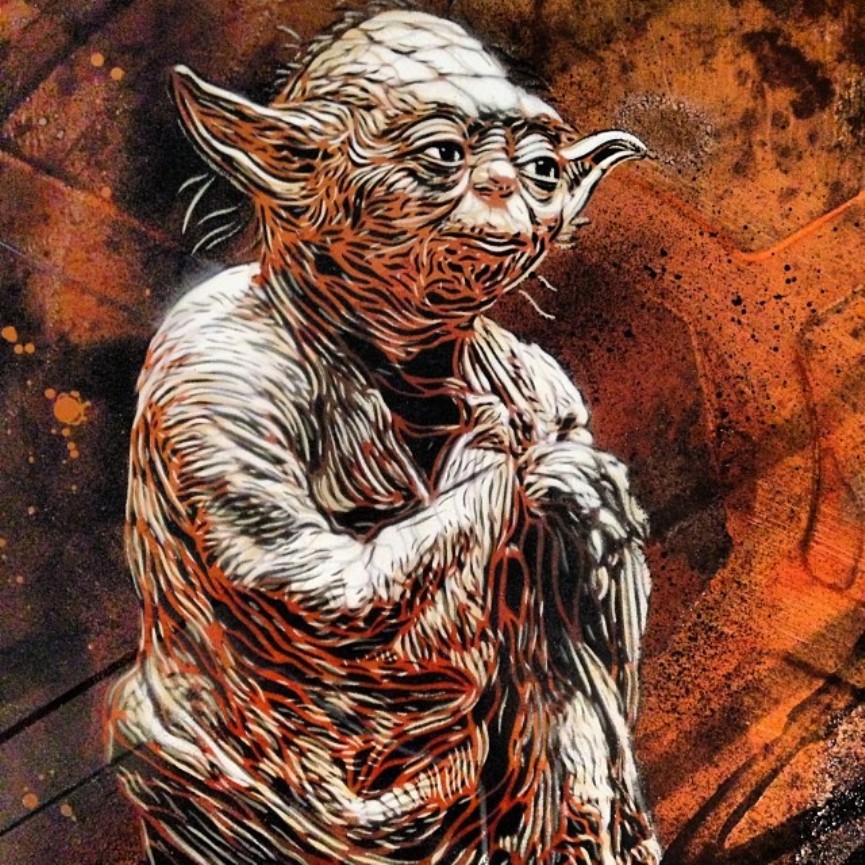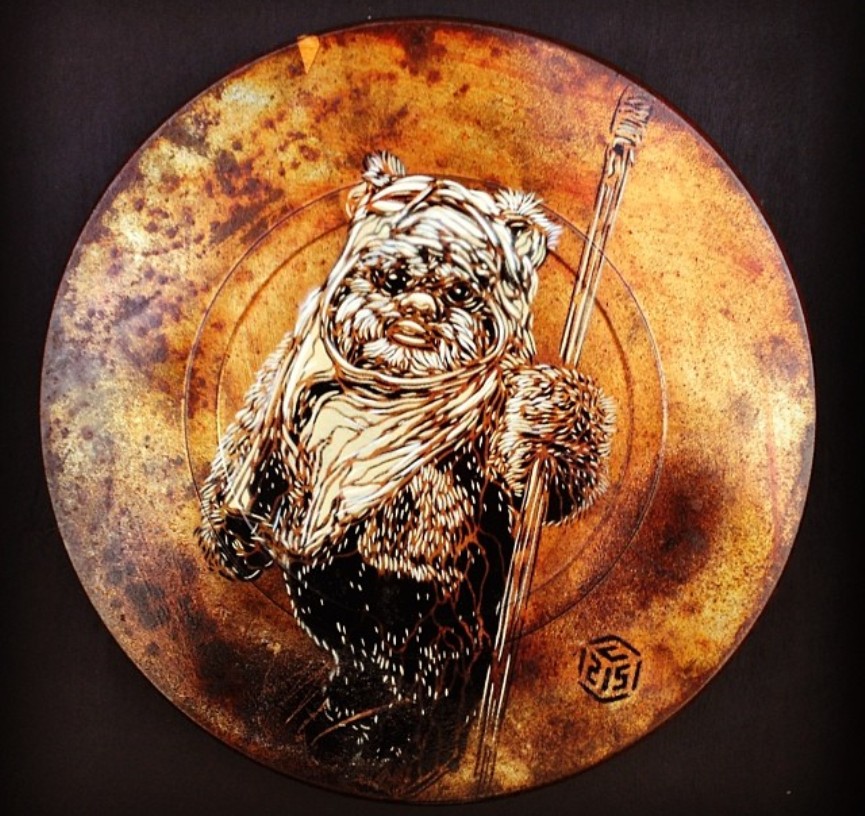 C215
C215 is the assumed moniker of Christian Guemy, the Parisian creative born at the beginning of the 1970s. He began expressing himself with aerosol at the age of 22, and due to his prolific and talented disposition, he developed into one of the most accomplished French street artists today. The principal trait of his singular style is use of stencils. He mastered the technique of stencil, succeeding to depict true and deep emotions of his subjects, their dignity and desire to be free. Stencil is the technique known to lock the images in two dimensions, which is the down side C215 has broken free of, painting layered, illuminated portraits of profound visual quality.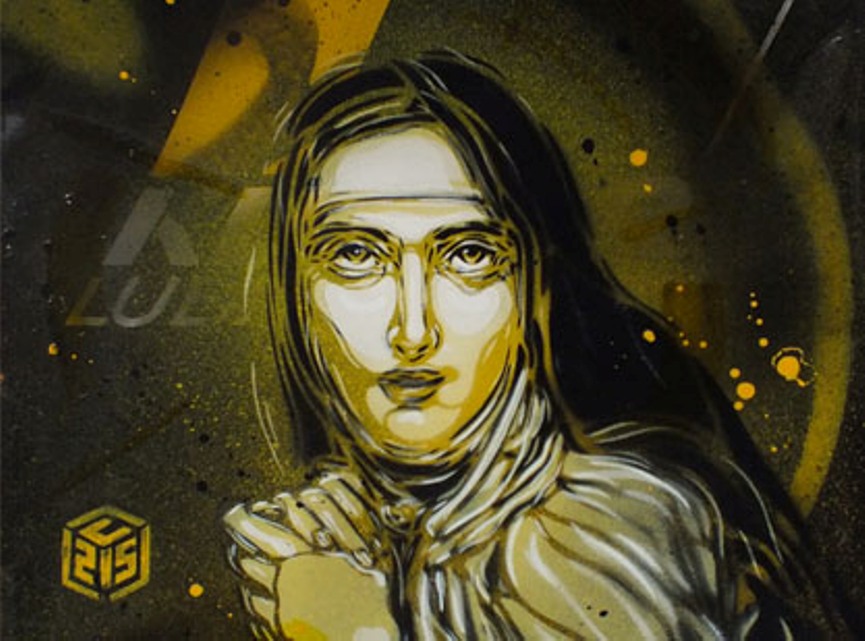 C215 artwork contextualizes the street without moving it away from its natural situation. This French street art creative enjoys representing the invisible dwellers of urban areas, as he purposefully portrays kids, smokers, homeless folk, lovers. An interesting fact is that C215 is a published poet, although he never incorporates any writing in his street portraits.