C215 Interview
In an exclusive interview for Widewalls, a fantastically talented French street artist C215 reveals his modest nature. As any artist, he finds his true expression within the world of pictures, portraying what cannot be conveyed with words. His elaborate stencils have won over street art lovers worldwide, while his characters tell many stories of forgotten urban groupings, all different, but all essentially the same. Observing the world around him, Christian Guémy's daughter emerges as his foremost inspiration, while it remains to be seen whether a part of his skill and passion will become her interest as well. From socially engaged, over universal, to intimistic approach, C215 paints the surrounding world from a personal perspective, materializing what is often overlooked or imagined.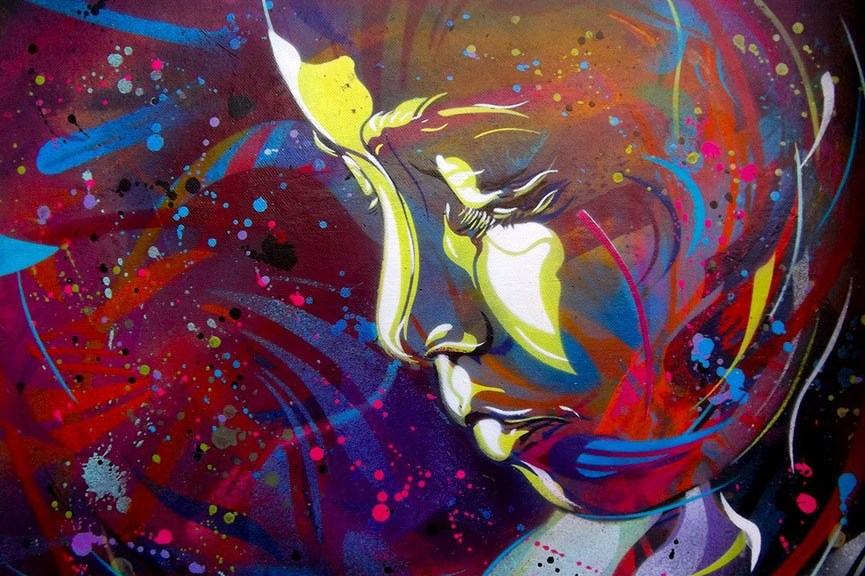 ABK Please, tell us a little bit about how you felt when you discovered stencil. It made a big change in your artistic life.
C215 I was not an artist when I began I was just sketching a lot. Stencils allowed me to paint in the streets without authorisation, portraits of my daughter next to her home and school. It has been great to be able to do it.
ABK You seem to have brought your technique to perfection. Could you uncover how many layers you use in your stencil work usually?
C215 From 1 to 5 layers. Depends on the stencil, the image, the style I am targeting.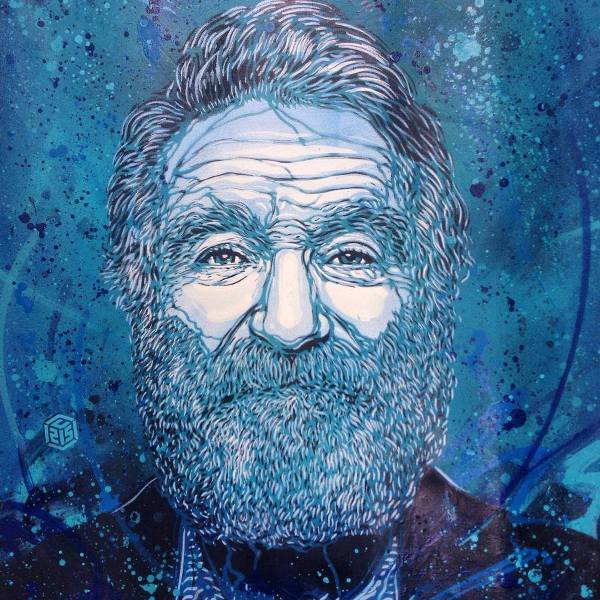 ABK It's clear your greatest inspirations are still people of the street, the forgotten, and the neglected, but your oeuvre iconography has changed somewhat through the years. Can you tell us more about your current inspirations?
C215 I let myself cut anything I like at the moment. I dont want to follow any trendy iconography.
ABK Characters in your work seem to be largely melancholic, gazing sometimes in the distance, sometimes directly into the eyes of the beholder. What is the significance of this gaze, as it appears to carry a lot of symbolic weight?
C215 I paint what I can't express with words. Graffiti is self expression.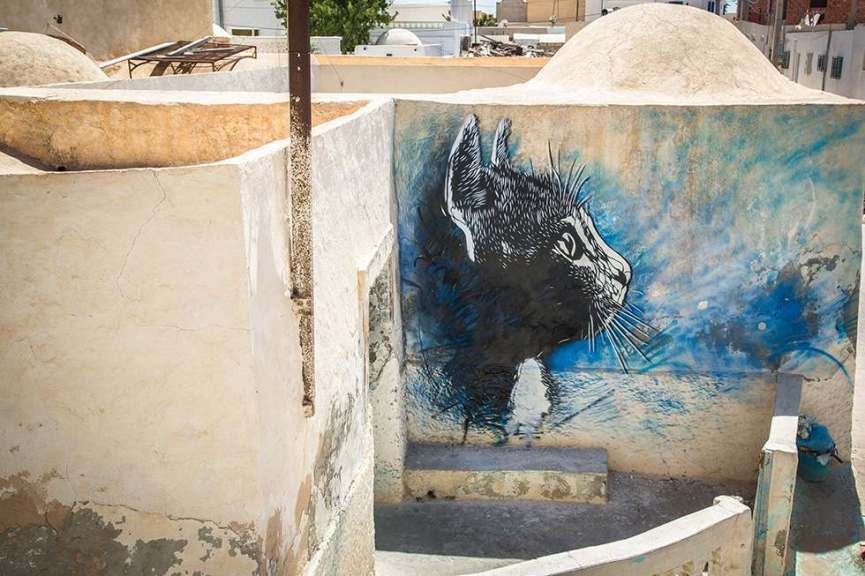 ABK Do all of your subjects possess portrait value or are they sometimes just imagined archetypes?
C215 Most of them are based on photographs. What I like is to mix up reality and art.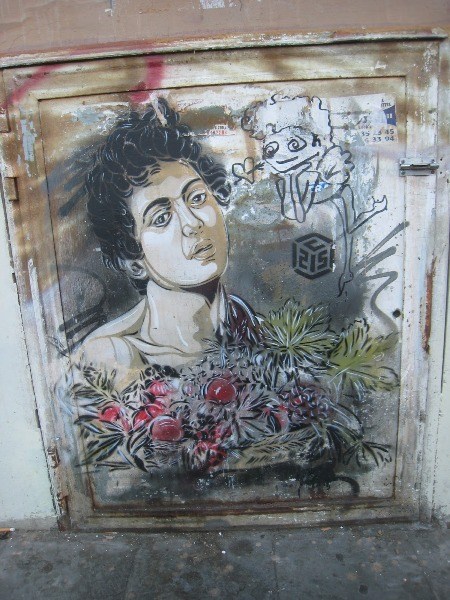 ABK Your daughter, Nina, is still present in your work, but word is she is stenciling herself now. Do you believe she will find herself in the arts as well?
C215 I let her do whatever she wants, but who knows what she will become since she is only 11. She is a lot into soccer now.
ABK Last February, you had a show at Stolenspace, exploring the basics of stenciling through reduction in color and through a very curious iconography. How come the Star Wars?
C215 I had to prepare stencils for an astrophysics research center so I included them in the show.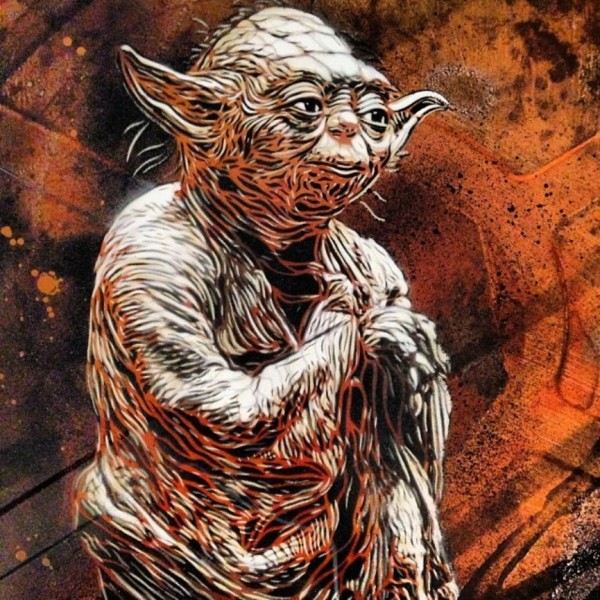 ABK Let's return to your stencil experiments. Is this purification of your expression from electric chromatism to visible black and white base permanent, or something you are looking into at the moment?
C215 I paint in any style, from the flashy colors to the white layer, according to my feelings.
ABK Recently, you participated in an exhibition project "Urban Legends" in Rome, painting the Spagna Metro station among other things. How did you feel being named a legend?
C215 People can name me the way they want, I don't care that much.
ABK You did an image of Pope Francesco. What lies behind it? Are you a religious man?
C215 I am catholic but I liked to place the Pope there as a touristic symbol, in between the line to buy tickets and vulgar luxury advertising. Rome is a beautiful, but weird city.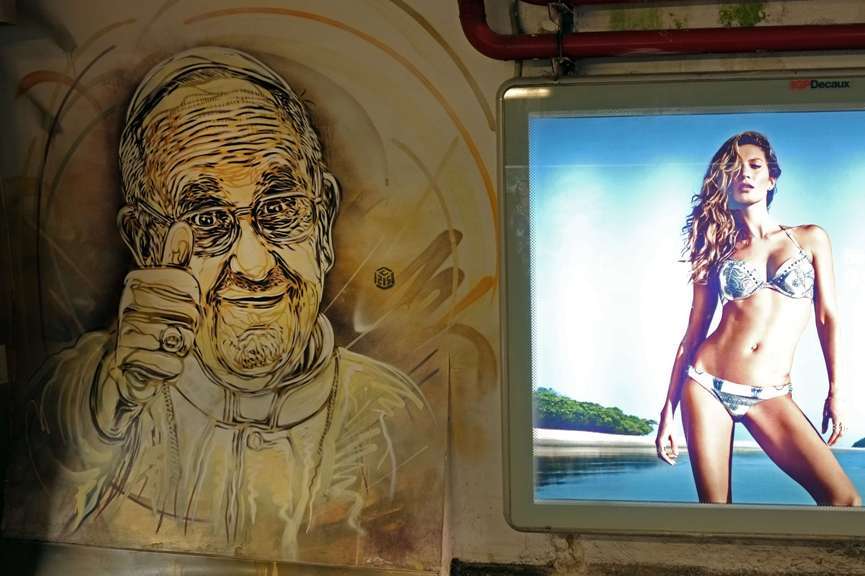 ABK Your latest show at Galerie Itinerrance, "Douce France", puts your usual characters in a broader and concrete social context, resulting in a coherent series. What kind of artistic and personal significance did this show have for you?
C215 I wanted to show that French identity is more complex than what French fascists pretend. France is a multicultural and complex country.
ABK In the end, could you give us a hint what are you working on for the upcoming show at White Walls San Francisco in September?
C215 This show is entitled "Nina je t'aime". It will be made of portraits of my daughter.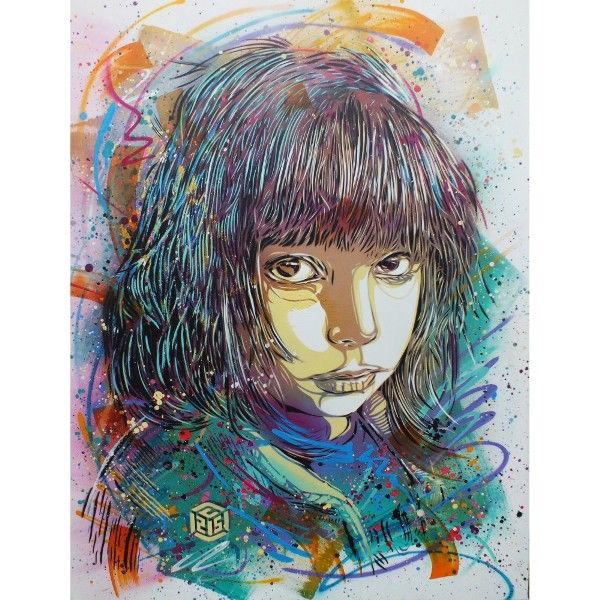 [mc4wp_form]