Celebrate 10 Years of Calligraffiti with New Prints through Unruly Gallery
It has been a decade since Niels Shoe Meulman had the inaugural exhibition celebrating Calligraffiti, an art form mixing graffiti and calligraphy, modern craftsmanship with a progressive contemporary edge. Ever since then, the number of those who embraced the technique grew and quickly became a worldwide phenomenon, often being referred to as "the calligraphy of the 21st century". Ten years later, Unruly Gallery is commemorating this incredible milestone with the release of brand new Calligraffiti prints, the first being dedicated to Niels Shoe Meulman himself, followed by the works of ten other ambassadors of the movement.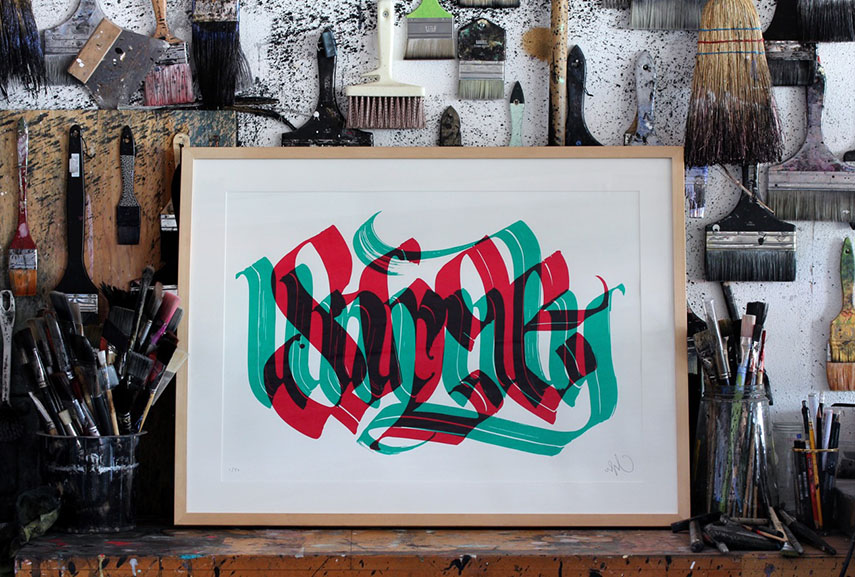 Calligraffiti – The 10-Year Anniversary
Some of the most famous calligraffiti artists, including Niels Shoe Meulman, Pokras Lampas and SUN7, are among the ten individuals who have been invited by Unruly Gallery to create exclusive works of art. All pieces are hand-printed in the Netherlands, available in a limited edition and personally signed and number by the respective artists. Once again, these prints will prove the aesthetic and technical aspects of the art form, meant to be both appealing and provocative. The Calligraffiti movement became particularly popular in the Middle East, finding inspiration in the rich Arabic calligraphy, as well as in the need of a cultural and political upheaval.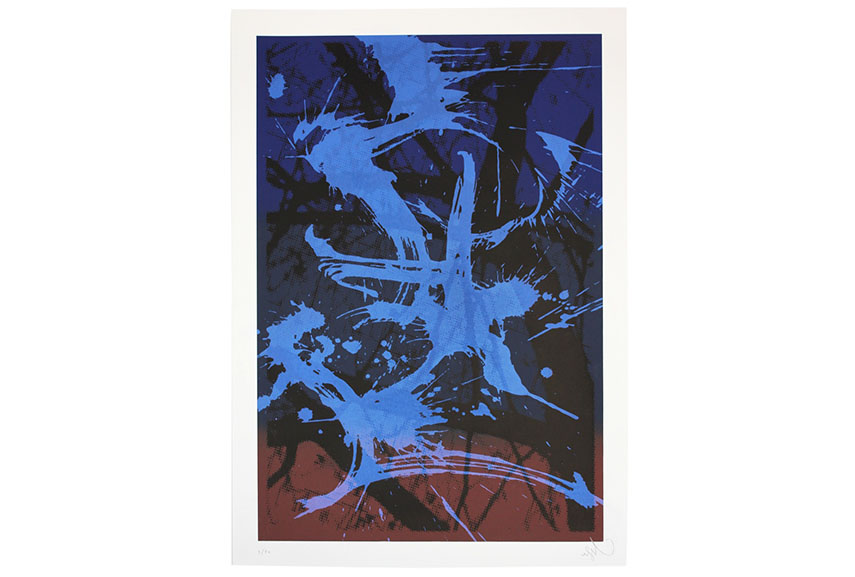 Two Niels Shoe Meulman Pieces Now Available!
Calligraffiti originator Niels Shoe Meulman had the honors to create the first two prints from the series. One of them, titled Unruly Shoe, is a throwback to the year 2007, and is one of the very first Calligraffiti pieces ever created by the Dutch artist. On a visit to New York, in the studio with Eric Haze, Shoe combined the words 'Shoe' and 'Unruly' to get to this iconic piece of Calligraffiti history. The other print, Ununfoliaged is one of his latest pieces, however, pushing the boundaries of Calligraffiti beyond written words. This artwork features Interference ink and a split fountain technique, becoming the most perfect example of a beautiful and technical screen print.
The Calligraffiti print series is exclusively released through Unruly Gallery, and is already available on their website. New releases will follow throughout 2017.
All images courtesy Unruly Gallery.