Caravaggio's Art Revitalized in Rome with a Unique Contemporary Approach
Imagine walking into a museum and being greeted by a 3D image of Caravaggio's captivating, yet eerie Medusa. Her frightening gaze staring right at you, snakes in her hair moving back and forth around her face. Images like these can be experienced at the new exhibition of works by Caravaggio in Rome. In an attempt to turn Caravaggio's pieces into a fully immersive experience for all the senses, the organizers created an exhibition that shows highly detailed video projections of Caravaggio's works rather than the paintings themselves. This innovative installment aims to bring viewers into Caravaggio's world of pain and pleasure so they can better comprehend his deeply emotional and technically complex imagery.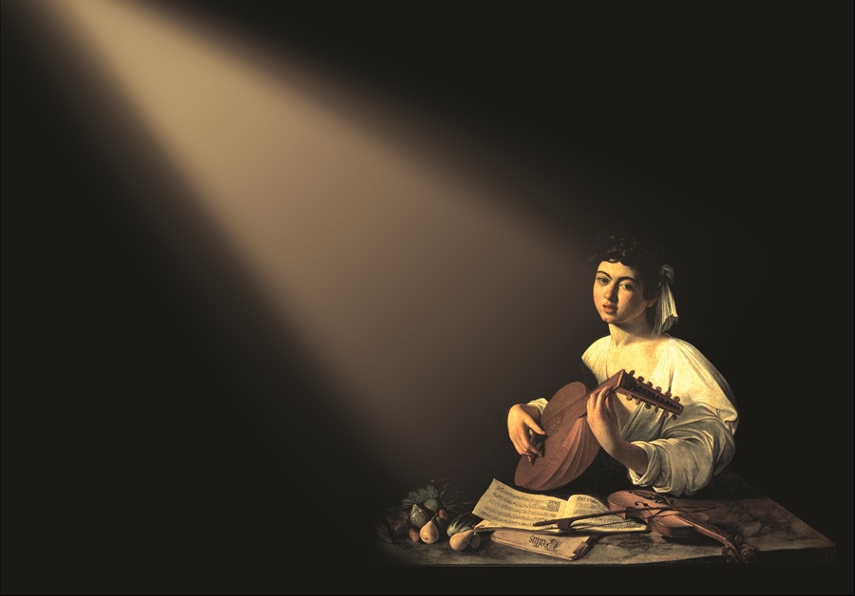 A Brand new Vision of Caravaggio in Rome
As its name suggests, Caravaggio Experience exhibition aims to turn the acclaimed artist's artworks into an all-encompassing artistic experience. Italian artist known for painting violent religious imagery and numerous depictions of death and brutality has fascinated art lovers for centuries. Artworks by the celebrated Baroque master have been on view numerous times since the 17th century when they were originally created, but the exhibition in Rome offers a completely new concept of his work. Numerous pieces by the Italian painter were turned into 3D video installations projected on the walls of Palazzo delle Esposizioni. The images are magnified and broken down into several pieces to reveal numerous details and the artist's unique painting technique that the viewers could easily miss in a regular show.
A video of Caravaggio Experience Exhibition
Exploring Caravaggio's Striking Characters and Magnificent Painting Technique
The focal points of the exhibition are Caravaggio's striking characters that are at times removed from the artwork, magnified and exhibited separately. Claudio Strinati, one of the minds behind the exhibition said for skynews that by removing the characters from the canvases the viewers get a completely different depiction of them: "The images present themselves to us like apparitions, characters coming from a faraway world and arriving in our space." Judith Beheading Holofernes appears particularly compelling as video installation shows the artist's sketches that elaborate the technique that he used to detach his subject's severed head from the body. Another one of his famous artworks Medusa is just as striking, with her blood spilled all over the walls and snakes that appear to slither across the floor as the projection of the painting moves.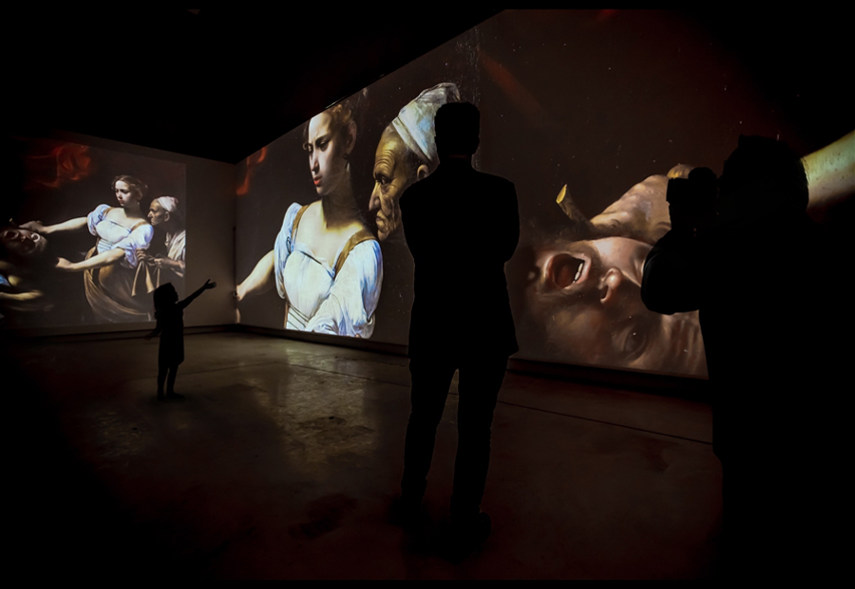 Experience Caravaggio's Works at Palazzo delle Esposizioni
Caravaggio Experience exhibition at Palazzo delle Esposizioni in the Italian city of Rome opened on March 24th and it consists of 57 paintings that are turned into an equal number of video projections. The exhibition set-up is accompanied by carefully chosen lighting, perfume and music that help turn the show into a truly immersive all-encompassing experience. The visitors of Palazzo delle Esposizioni will have the opportunity to explore the fascinating world of Caravaggio till July 3rd, 2016 and after that the exhibition will be heading to Naples, before it begins its international travel to other countries scheduled for the next year.
Tell us what you think about this innovative show by leaving a comment on our Facebook page
Editor's tip: Caravaggio: Complete Works
If you can't make it to Rome in time for the exhibition we suggest you to introduce yourself with the work of the magnificent Baroque painter through this remarkable publication. Caravaggio: Complete Works offers a comprehensive reassessment of Caravaggio's entire oeuvre with a catalog raisonné of his artworks. The book analyzes Caravaggio's artistic career from his early struggle to make a living, through his first public commissions in Rome, and his growing celebrity status. They look at his increasing daring with lighting and with a boundary-breaking realism which allowed even biblical events to unfold with an unprecedented immediacy before the viewer. Enjoy the Caravaggio: Complete Works book and get to know the genius who transformed European art.
Featured image : Caravaggio Experience exhibition ; All images via Palazzo delle Esposizioni