A New Appointment in Paris - An Interview with ALTERNATIVE Pop-Up Artfair Director Carine Tissot
Between October 17 and 22, 2016, the exciting autumn art week in Paris will feature another event you should not miss – except ALTERNATIVE Pop-Up Artfair is not just another art fair. Founded by Carine Tissot and her mother Christine Phal, both experienced figures in the world of the arts and the women behind fairs like DRAWING NOW and SOON, ALTERNATIVE is a by-invitation-only appointment which will serve as a pop-up platform for gallerists, artists, curators, professionals and collectors alike. There, they will able to browse through the presentations of forty international galleries offering the artwork of two artists only – one emerging and one established. In addition to this, participating spaces can choose between the "White Cube" or the "Wild Cube" for their appearance, making ALTERNATIVE a dynamic and eclectic event. And the best part? It will be open from early breakfast to late dinnertime. So how do these galleries get selected? Where can collectors get their exclusive invitation? And will this be a one-time event?
Be sure to scroll down and find out, as we've spoken to ALTERNATIVE director Carine Tissot about all of this and more!

Carine Tissot – An Experienced Figure on the Paris Art Scene
Widewalls: The Alternative Pop-Up Artfair is described as a platform for high-level encounters available at any time of day during a busy autumn arts week in Paris. How did this idea come to life?
Carine Tissot: "Any time" might be a bit over the top. But it's definitely from 9am to 9 pm (this schedule is to be confirmed in the following weeks) for all invited visitors the first 3 days. Other times could be made possible upon request. You know, we've all faced that situation of trying to see everything and covering all key events when traveling abroad. And then, after all that rushing, you sometimes finally make it somewhere only to find it closed by the time you get there! This is how we got the idea to provide visitors with a unique opportunity to come to ALTERNATIVE any time that best suits their schedule in Paris during that extraordinary, art-filled week. Besides the cultural offer, a French chef will manage an ephemeral restaurant in order to complete the experience.
Widewalls: Prior to this, you were put in charge of DRAWING NOW PARIS fair, as well as SOON, dedicated to limited editions. How are these experiences coming in handy for Alternative artfair?
CT: We've been in the art fair business for years, and in culture for even longer than that. Thanks to all of this experience, we're fortunate to have a good international network with great connections in the field of culture. Drawing Now Paris and SOON are recognized as early forerunners and leaders. CPCT ARTS & EVENTS has the know-how of assembling galleries and collectors.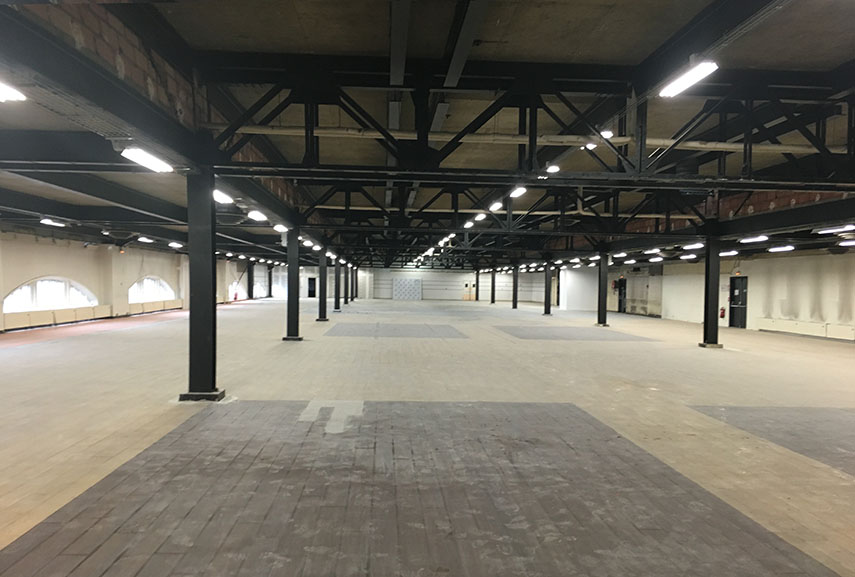 What to Expect at ALTERNATIVE Pop-Up Artfair?
Widewalls: Since this is not yet another art fair, what will the gallery selection process look like? Will you be joining the artistic committee?
CT: The selection process is straightforward with professionals from the art sector joining the committee to select from the varied projects submitted. Although I am very fond of art, I cannot say I'm a specialist in the field, while I am very skilled in communications and business, which is why I am not part of this committee.
Widewalls: What can the visitors expect from "white" and "wild" exhibition cubes and why is it important to have both featured within an event like this?
CT: Walls and partitions (white cubes) are a classic feature of conventional exhibition venues and some artistic proposals fits very well in it. The main advantage of this space is that it will close after ALTERNATIVE. This makes many things possible. A "wild card" can even be given to artists by their galleries (wild cube). It's stimulating for artists to get such an opportunity, because art fairs typically require them to simply display their work on a bit of wall space… Performance and video art sections are further options. Collectors already have so much to engage with at that time in Paris, so it's important they are given an opportunity to discover unique approaches, new artists, as well as being given the means to discover work by some they already know in a new way.
Widewalls: How can an interested collector, curator or an arts professional get the invitation to Alternative Pop-Up Artfair?
CT: VIP guests of other Parisian art fairs being held that week will be granted access. Those exhibitors will also be provided with printed and email invitations for their choice collectors. Our database of international collectors and curators is of course already very solid, and online registration will also be made available.
Widewalls: Will the appointment have another edition in the future?
CT: This particular industrial venue which is the former canteen of the railways workers will not be available in 2018. We are therefore focussing all our efforts on this unique occasion in 2016.
All images courtesy CPCT Art&EVENTS.