Carlito Dalceggio Exhibition is Opening at Galerie C.O.A
Painting, sculpture, fashion design, scents, installations, music, poetry, voice, and light. All of these elements will collide in a single space for the occasion of Carlito Dalceggio's exhibition at Montreal's Galerie C.O.A. Described as being "sensory" and entitled Dance of The Blessed Spirits, the show is a product of a new laboratory-like research creation of new myths and artistic rituals by this eclectic artist. With five other creative individuals invited as guests of the event, Carlito Dalceggio is ready to present a vibrant, ecstatic body of work bursting in color and wonders of life, as part of yet another adventure and a very productive summer for this Canadian artist.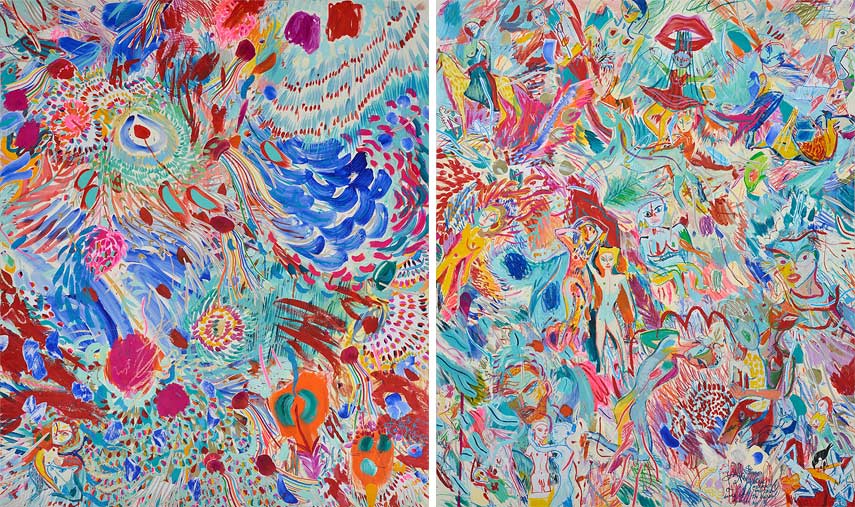 An Artist of the World
Living the dream of many, Carlito Dalceggio draws inspiration from his many journeys around the world. From Mexico and Brazil to Thailand and Bali, he maintains the high level of creativity and imagination for his work, forever seeking a perfect harmony between art and life. Over the past two years he's been residing in Mexico City, where he also presented a solo show at Celaya Brothers Gallery. This is when we've had the chance to catch up with this remarkable character through an interview, in which Dalceggio shared his thoughts on the concepts of freedom, the unknown and the different, the alchemy of working outside the studio, the many new murals he painted around the planet. Indeed, these public works are an example of his talent on a larger scale, in particular the ones in one of Rio de Janeiro's most violent favelas, which he painted together with 40 children, or the Freedom Temple statue still on display at Mexico City's Historic Center, the Plaza Mayor.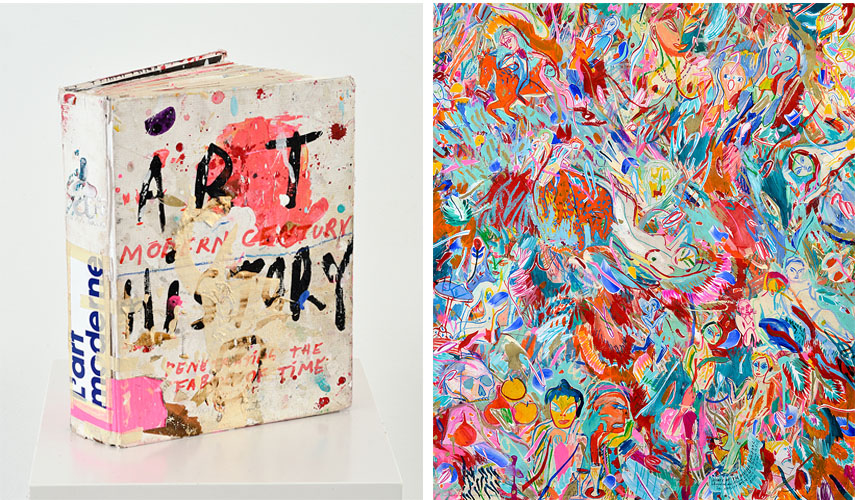 Dance of The Blessed Spirits
For his latest exhibition, Carlito Dalceggio conveys The Blessed Spirits and makes them dance in color, abstract shapes, vivid landscapes. His expansive paintings, totems and sculptures simply ooze in life, perhaps inspired by his recent visit to the Burning Man festival. There, he performed live painting in the middle of a sandstorm. He described this new experience as something he does every day, painting everything and everyone on a daily basis outside and inside the studio, living the nomad life. The title of the show appears to be coming from a dream the artist had, about the reunion of the free spirits in the Bardo, a Tibetan immaterial place where souls wait for reincarnations. He is also completing a big book called A Bohemian in Exile, about the last ten years in his arts vision quest around the world and a journal of all his traveling sketchbooks.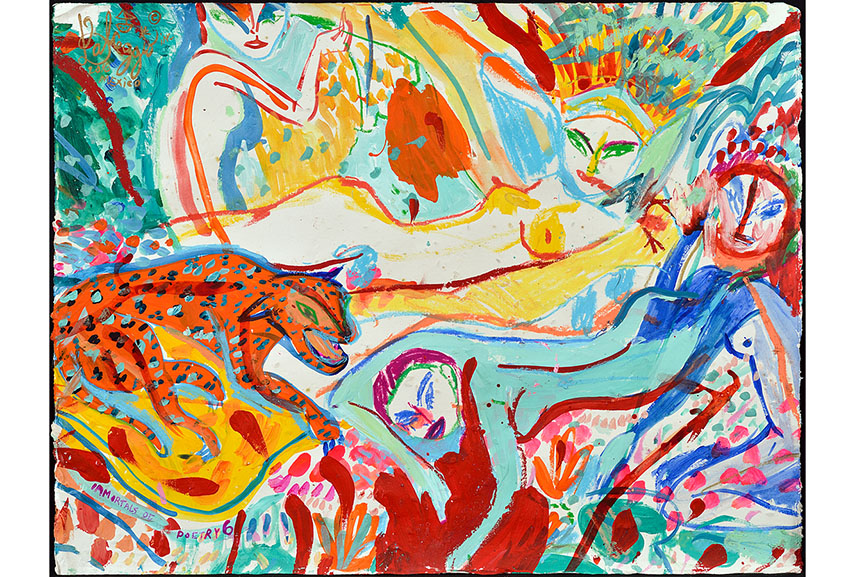 Carlito Dalceggio Exhibition at Galerie C.O.A
Dance of The Blessed Spirits, an exhibition of new works of the arts by Carlito Dalceggio, will be on view at Galerie C.O,A in Montreal, Canada, from October 4th through November 19th, 2016. The opening reception is scheduled for October 4th, from 5pm to 10pm. Joining him, there will also be artists Marie Saint-Pierre, Ruby Brown, Nils Fluck, Stéphane Cocke and Lucie Laurier. The admission is free and the experience will surely be unique!
All images courtesy Galerie C.O.A.