Carlo Carra Paintings and Rare Works Coming to Blain Southern
One of the most influential Italian painters of the first half of the 20th century, Carlo Carrà was a prominent figure of the Futurism movement before he founded an artistic style known as Metaphysical Painting with Giorgio de Chirico. Carlo Carrà paintings are characterized by the mysterious, offbeat metaphysical style, but without de Chirico's sinister atmosphere. An art enthusiast will have a rare opportunity to see Carrà's paintings in the exhibition Metaphysical Spaces at Blain|Southern. These pieces are predominantly on loan from public and private collections and have been rarely presented in public. In addition to these acclaimed pieces, the exhibition will feature a number of rarely seen works on paper displayed alongside archive documentation and photography from the Carlo Carrà family archive.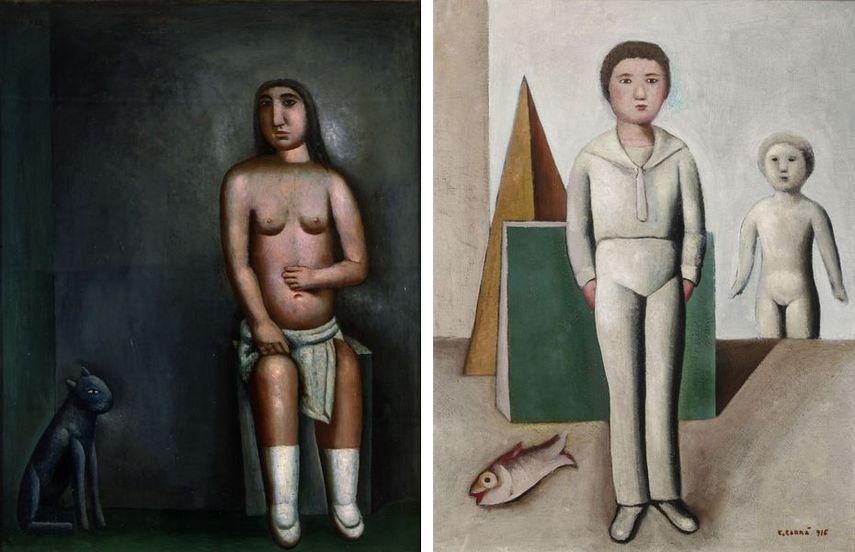 Seminal Works on View
The exhibition will feature Carrà's seminal pieces from the Metaphysical painting style period. In 1916, Carrà wrote to the artist Ardengo Soffici: 'Simplicity in tonal and linear relations – that is all that really concerns me now'. After the initial separate exploration, the influential though short-lived Metaphysical School of Painting was conceived by Carrà and de Chirico in 1917. The painting Il Pino Sul Mare from 1921, now exhibited for the first time in the UK, is a work that was admired and considered highly important by the art historian Wilhelm Worringer who described it in a letter to Carrà as 'my spiritual property'. A dozen other works will be on display including Mio Figlio from 1916, Penelope from 1917 and Gentiluomo Ubriaco from 1916. These significant paintings haven't been exhibited together for over fifty years.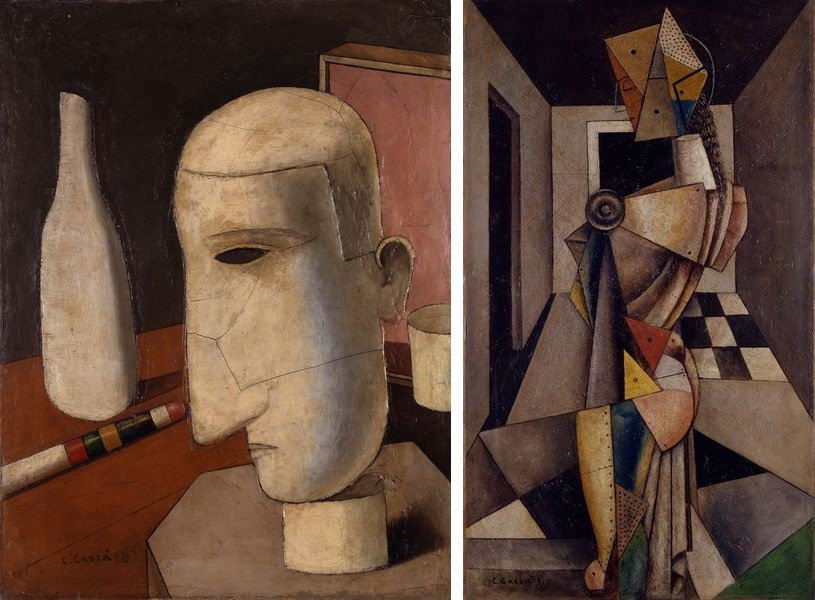 Metaphysical Painting
Aspiring to connect with the soul by focusing on everyday objects and the built environment, Carrà and de Chirico portrayed dreamlike views with unexpected juxtapositions of elements. Unlike unsettling de Chirico's settings, the environments in Carrà's paintings were imbued with a certain harmony and stillness providing a more spiritual, but natural dimension. Carrà's break with Futurism in favor of a style that he described as a 'condensation of expression' was inspired by the works of the Italian Renaissance painters Giotto and Uccello and their archetypal compositional techniques. Feeling that these paintings portrayed the artist's soul, he aimed to redefine Italian painting and guide it to its 'essential purpose'.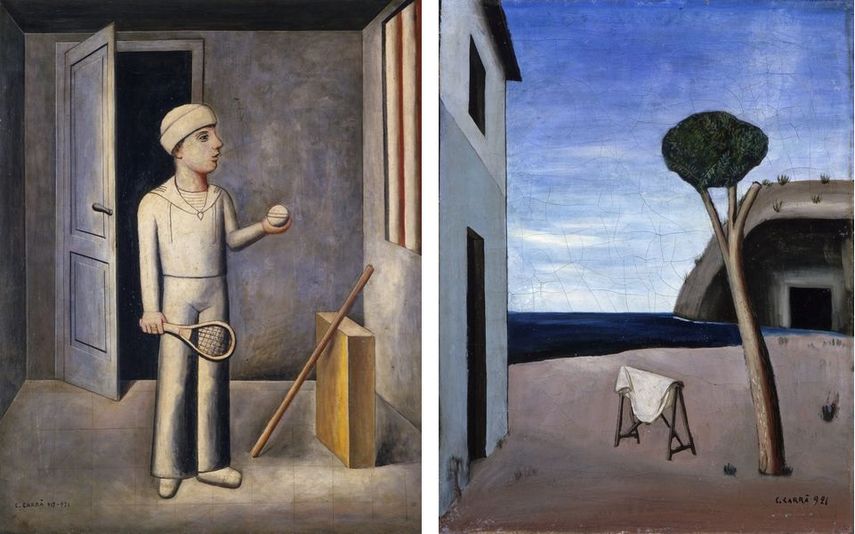 Carlo Carrà Paintings at Blain|Southern
This unique exhibition provides a valuable insight into the artist's intellectual voyage and artistic achievements. The exhibition Metaphysical Spaces will be on show at Blain|Southern in London from July 8th until August 20th, 2016. The private view will be organized on July 7th from 6 to 8pm. The show will be curated by Ester Coen who is an expert on Futurism, Metaphysical art and Italian and International avant-garde, as well as the Professor of Contemporary Art History at the University of L'Aquila.
Featured image: Carlo Carra – Il figlio del costruttore 1918-1921 (detail). All images courtesy of Blain|Southern.