Carlos Mare and Vincent Abadie Hafez Exhibition Presents Cross Section of Their Artistic Dialogue - Coming to David Bloch Marrakesh
So, what do you get when you put two classy artist together? You get a hell of a show! David Bloch Gallery from Marrakech, Morocco has prepared a joint exhibition of two of its resident artists: Vincent Abadie Hafez and Carlos Mare. Two artists that both have their roots planted in graffiti and street art have put their talent, their skills and their inspiration together, and produced a truly great exhibition named Crossing paths – The Intersection of Memories, that visitors will be able to see during December and January.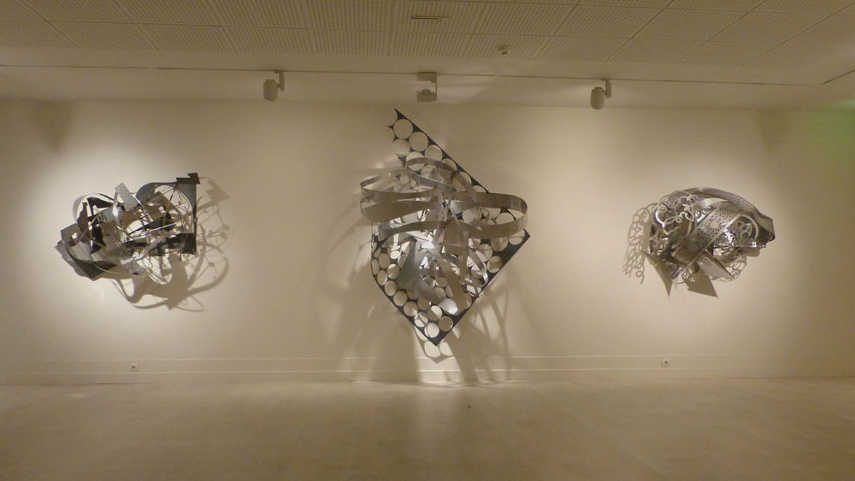 Hybrid Styles
Although Vincent Abadie Hafez and Carlos Mare have mentioned similarity as they both share the same passion for graffiti and for the written and deconstructed letters, they don't belong to the same generation: Vincent Abadie Hafez was born in 1977 in Paris, while Carlos Mare was born in 1965 and grew up in East Harlem in New York. However, both Mare and Hafez use Islamic culture in creating a style that is somewhat a hybrid one – a mix of graffiti and abstraction, ancient and contemporary art. Vincent Abadie Hafez started with graffiti at the early age of 12, back in 1989, using Zepha as his nickname. One of Hafez' main inspiration is traditional and contemporary Arabic calligraphy – artistically written letters, that are packed with religious associations. But, Hafez, in his wish to put together different worlds, also uses Latin alphabet, bringing the West and the East closer together. In a way, Hafez' work looks like both something familiar and something completely new, fresh and different.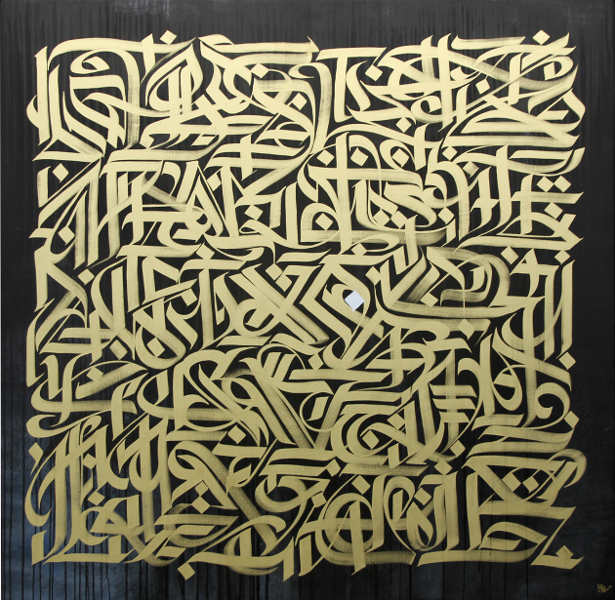 Graffiti as the Essence
On the other hand, Carlos Mare is Puertorican American contemporary sculptor and painter, but also a renowned theorist and educator. He was a part of that golden age of Metro Graffiti during seventies and eighties in New York, and he became known as Mare139. But, during the eighties, Mare met works by Pablo Picasso, and slowly started to change and push his graffiti art to something new and exciting. He started studying art history, and became influenced by the works of big European cubists, futurists, constructivists and avant garde artists. He started using metal as basis for his sculptures, and this aspect of his art evolved to massive metal volumes that are reappropriating architectural spaces. However, he still used his signature lettering style back from his graffiti days. In 2013, Mare revealed his interest in Islamic architecture and motifs with his exhibition named Unfolding, that also took place at David Bloch Gallery.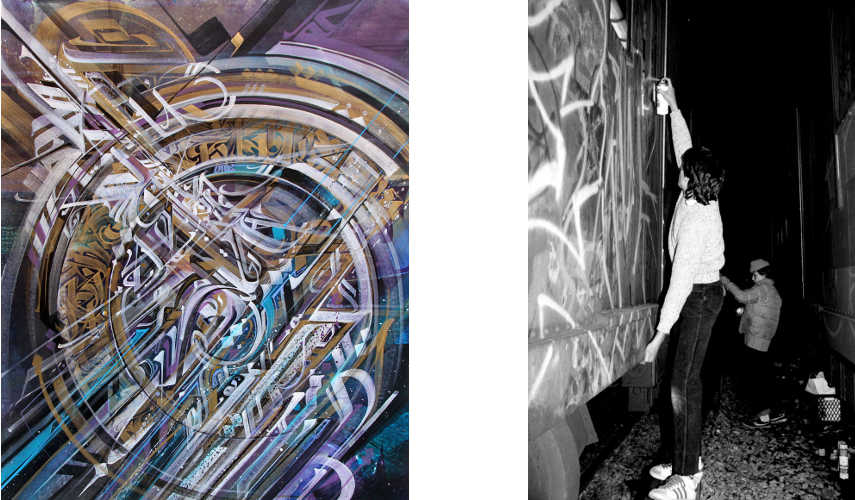 Carlos Mare and Vincent Abadie Hafez at David Bloch Gallery
So, we have two great artists that both crossed borders of graffiti art and went into something bigger and yet unknown. Now we will see the results of their joint work, achieved both on a four-hand basis or an individual level. This exhibition Crossing paths – The Intersection of Memories was prepared for two long years, and this is one more reason why we are excited about it. The exhibition at David Bloch Gallery (Rue des Vieux Marrakechis, Marrakech, Morocco) will open on December 18th, and it will be open until January 17th 2016.
All images courtesy of David Bloch Gallery
Follow These Galleries
Marrakesh, Morocco

Berlin, Germany

San Francisco, United States