MMK Frankfurt Honors Carolee Schneemann and her Kinetic Painting
Using her body to examine the role of female sensuality in connection to the possibilities of political and personal liberation from predominantly oppressive social and aesthetic conventions, Carolee Schneemann is regarded in art history as a pioneer of performance art. It is no wonder that the artist has been awarded the Golden Lion 2017 of the Venice Biennale for the Lifetime Achievement. To honor her work that had a trailblazing influence on subsequent generations of artists, MMK Frankfurt will present a comprehensive exhibition titled Carolee Schneemann: Kinetic Painting. The exposition will include her well-known works and performances side by side with examples rarely or never shown to date, thus drawing attention to new facets of her artistic contribution.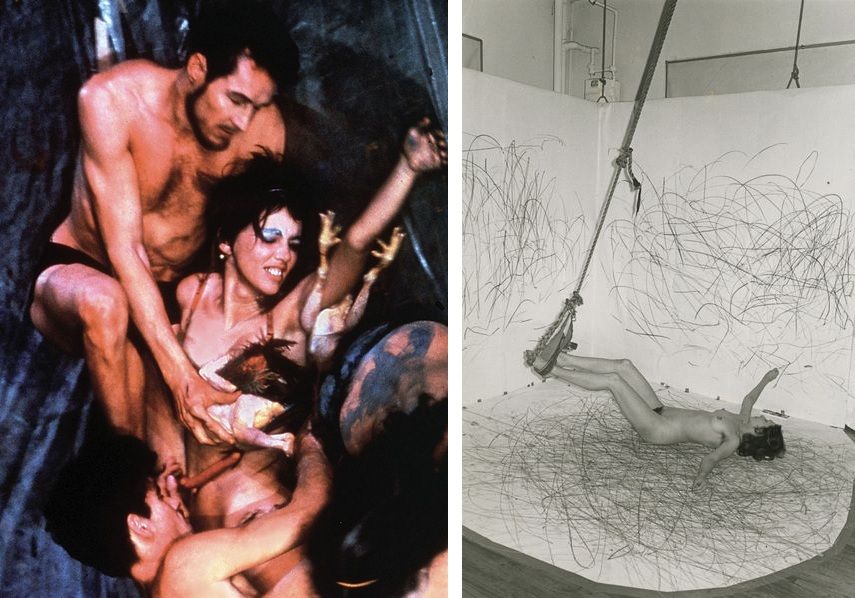 Kinetic Painting
Graduating painting at Columbia University and the University of Illinois, Carolee Schneemann started using simple mechanisms to set her paintings in motion at the early stage of her career, integrating photographs and everyday objects into works she referred to as "painting constructions". As its point of departure, the exhibition at MMK Frankfurt takes Schneemann's landscape and portrait paintings of the 1950s that evolved into object-like "painting constructions". It further investigates the role of the medium in the artist's performances, choreographies and experimental film works. Reflecting on the female body in its historical and social context, she has explored themes of generation and goddess imagery, sexuality, and everyday erotics, as well as personal biography and loss.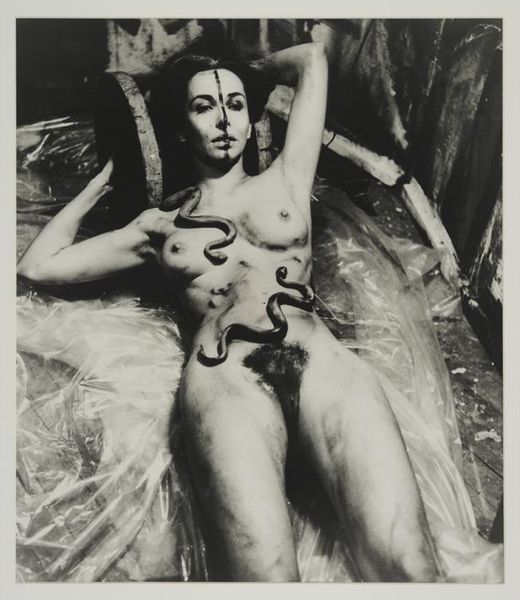 Female Body as a Medium
Starting her career as a painter, Carolee Schneemann once stated, "I'm a painter. I'm still a painter and I will die a painter. Everything that I have developed has to do with extending visual principles off the canvas." After moving to New York in 1961, the artist got involved in the avant-garde developments of the downtown art scene in film, dance, happening and event. Taking painting beyond the bounds of the canvas and acting as both the creator and the performer of her art, she has created a hybrid form of performance and photography, with her body in a prominent role. This way, she emphasized women's agency, giving the female form in art a subjectivity it previously lacked. These explorations and practices have opened performance art to include inquiries about sensuality and sexuality.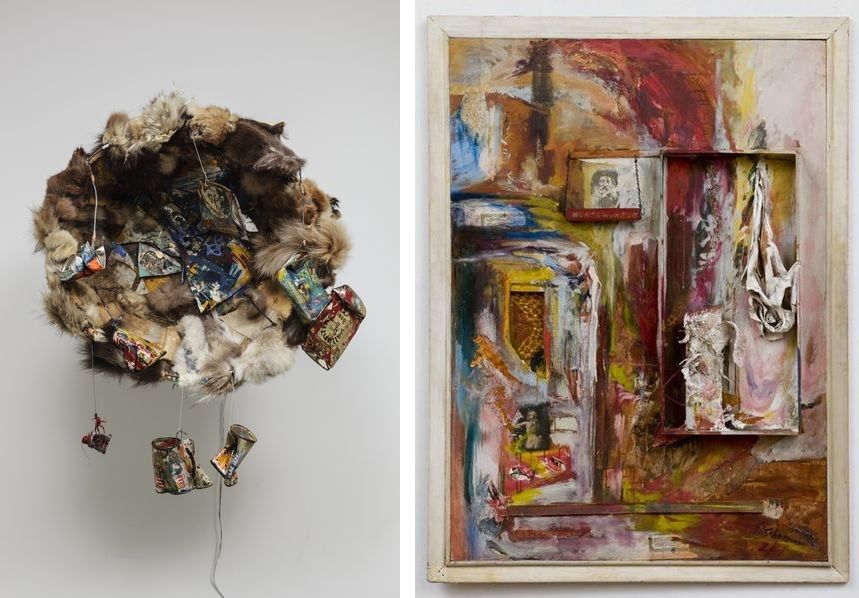 Carolee Schneemann at MMK Frankfurt
The exhibition Carolee Schneemann: Kinetic Painting will be on view at MMK Frankfurt from May 31st until September 24th, 2017. The opening reception will be held on May 30th from 8 p.m. The exhibition is being curated by Sabine Breitwieser, director of the Museum der Moderne Salzburg, in cooperation with the MMK Museum für Moderne Kunst Frankfurt am Main and will be shown subsequently at the MoMA PS1 in New York, as of October 22nd, 2017.
Featured image: Carolee Schneemann – For Yvonne Rainers Ordinary Dance, 1962. Courtesy Carolee Schneemann, Erro, VG Bild-Kunst, Bonn 2017. All images courtesy of MMK Frankfurt.