Help Carrie Reichardt Build a Mosaic Freedom Vehicle: The Zulu VooDoo Liberation Taxi Kickstarter Campaign - 7 Days to Go!
After the Tiki Love Truck commemorating the death of her friend John Joe 'Ash' Amador who was executed in 2007, Carrie Reichardt and her team are ready to engage into a whole new project of political intervention on another vehicle. This time, a classic English taxi is to be transformed in a Zulu VooDoo Liberation project, bringing attention to the cruel and inhumane treatment of Kenny 'Zulu' Whitmore who has been held in solitary confinement in Louisiana State Penitentiary for nearly thirty years. And this time you can even participate in the making of this amazing artwork by supporting her project on Kickstarter.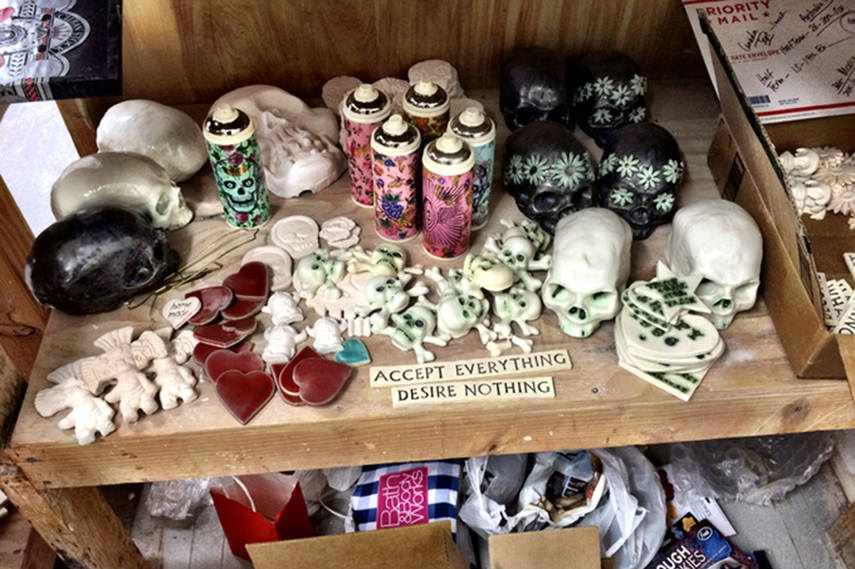 Carrie Reichardt's Craftivism
Carrie Reichardt is famous for her integration of arts and crafts with activism in a self-titled 'extreme craftivism' movement. For Carrie, art is never about the pure aestheticism but the way it can use its power to bring change into the society. Carrie Reichardt perceives activism as a way of life and when she doesn't express her political statements through art she does in the form of volunteer and community work. Her tile and mosaic pieces in public spaces bring attention to frequently ignored social issues and Zulu VooDoo Liberation Taxi is her most recent project in addressing racism as one of the often ignored problems in the American justice system.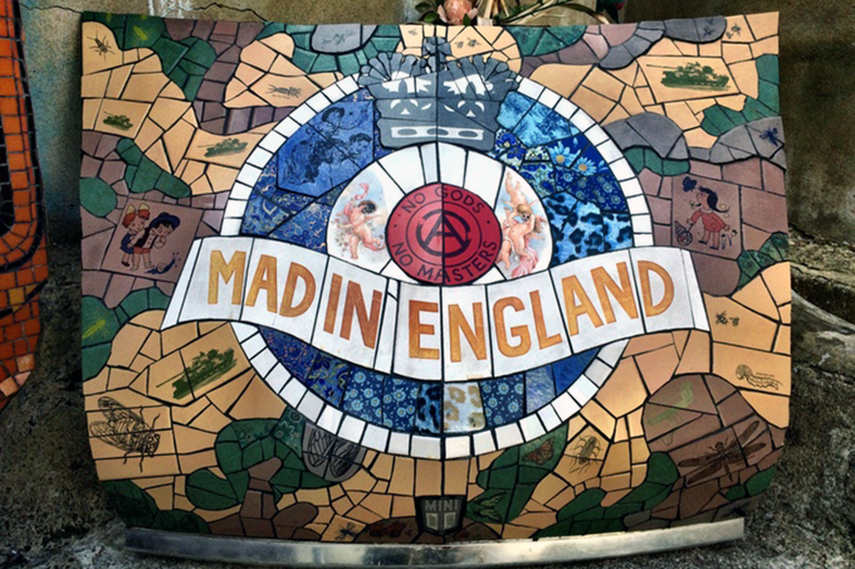 The Zulu Shade Never Fades
Carrie Reichardt's connection to Black Panthers goes a way back. More than fifteen years ago she started writing to people on death rows and political prisoners and many of her correspondences turned into some long-lasting friendships. In her work, she does homage to her friends, commemorating their existence or bringing attention to their mistreatment as a result of their political beliefs. Zulu Shade Never Fades, a tag line for the Liberation Taxi, is her way of telling the world how unjust and cruel the justice system can be. Kenny 'Zulu' Whitmore is cruelly punished for the crime he was innocent of, in the process of prejudiced investigation and prosecutorial misconduct, as his lawyers report. Whitmore is charged with murder in 1973, and sentenced to lifetime imprisonment which turned out to be a lifetime in a closed cell because of his membership in the former Black Panther Party.
The Zulu VooDoo Taxi Liberation Campaign on Kickstarter
If you respect and support Carrie Reichardt's commitment in trying to change this world for the better, one mosaic at a time, make sure you check out her project on the Kickstarter. For those who make the donations, all kinds of interesting artworks are being prepared, as rewards and long-lasting reminders that you were a part of the Zulu liberation. The Kickstarter Campaign will be closed on July 28th, 2015, which means that you have exactly seven days left to make your donation, however modest it may be, and make a small but certain step towards the social justice in this world.
Sign up for My Widewalls for free and stay informed about the politically engaged art initiatives!
Featured image: Carrie Reichardt – Zulu Symbol Mosaics All images courtesy of Carrie Reichardt