One Is All Is One: Casey Cripe Exhibition at Mirus Gallery
At the age of 25, American artist Casey Cripe dropped out of art school and began to work on his lifelong, one-and-forever Magnum Opus. In the exhibition One is All Is One at Mirus gallery, he will put on display 30 pieces created over the last five years. Casey Cripe's solo show at San Francisco gallery will include large-scale paintings that represent a part of a greater cyclic meta- narrative. Paintings that often resemble scientific diagrams will be carefully arranged for the One Is All Is One exhibition to illustrate a journey through space and time thus revealing the grand narratives of Cosmos and human destiny.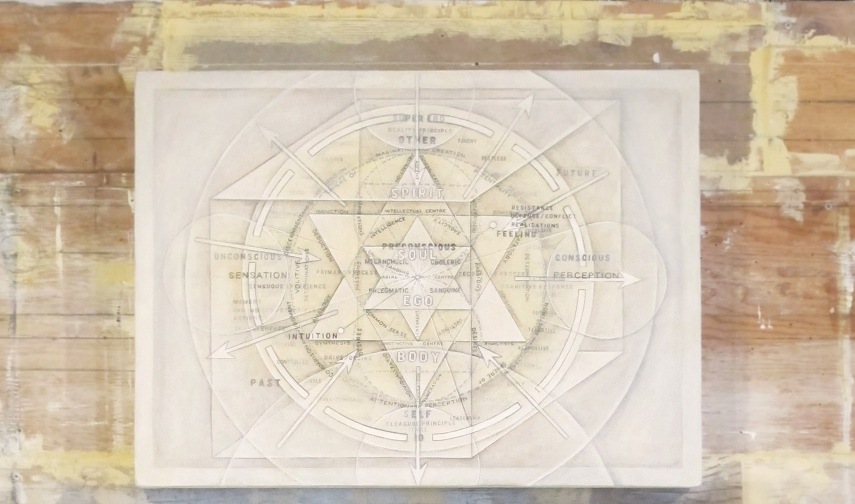 The Grand Narrative of Human Destiny by Casey Cripe
Casey Cripe considers his work as something between art and science. For almost six years the artist has been collecting diagrams and illustrations that, as he believes, represent elements of our visual and cultural database that is the primary focus of his works. He explored libraries, bookstores and websites to collect cultural artifacts that represent fragments of the Universe but also the personal image library for the artist. Culling deeply form the elements of this cultural database, Casey Cripe creates mix-media artworks that represent patterns, symbols and motifs of his encyclopedic exploration. Every piece exists physically as a handmade artwork consisting from wood, paper or pencil. These artworks are designed individually to be growing and evolving living documents but only together they reveal the grand narrative of the Universe.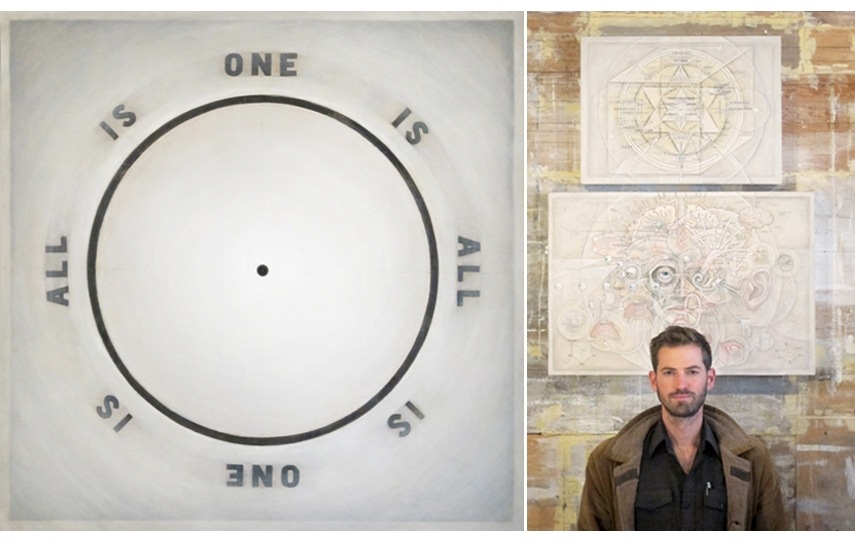 Interlining Systems In One Is All Is One
One Is All Is One exhibition consists of detailed diagrams that meticulously explore life, self and the Universe. Each painting, that will be presented at Mirus gallery illustrates its theme but exhibited together and ordered in deliberate sequences the artworks represents a memetic organism of interlinking system. In a pursuit of the cultural knowledge produced by humanity, Casey Cripe creates methodical paintings of human anatomy, environment and structure of the Universe in all its complexity. One is All Is One exhibition represents a map of our individual paths but also the aid for understanding oneself and commencing a dialogue with self and others.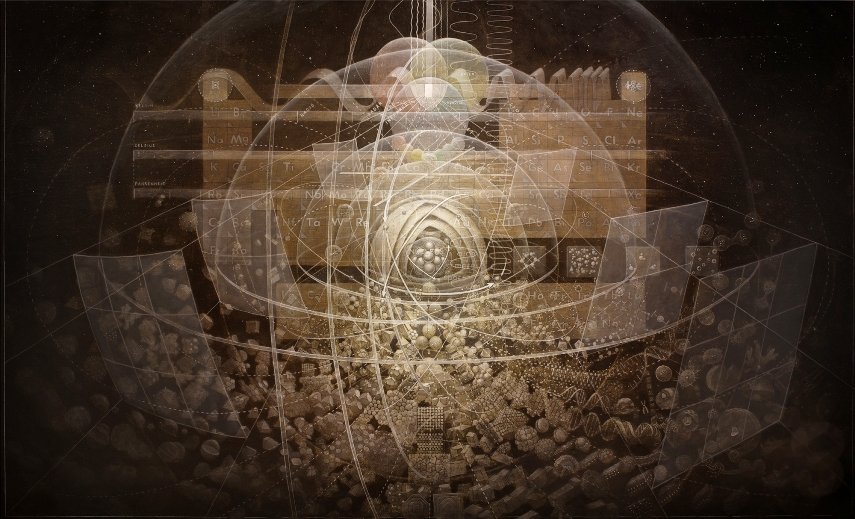 Scientific Diagrams at Mirus Gallery
One Is All Is One solo show will open on Saturday, August 15th and a complimentary reception with the artist will be held the opening day from 7 pm to 10 pm. Regardless of whether they depict elements of the Universe or parts of human anatomy, paintings by Casey Cripe represent "living documents" that explore different aspects of life on our planet and beyond. His works are highly detailed, scientifically precise and appear as complex as the Universe itself. One Is All Is One exhibition will run through Saturday, September 12th, 2015 at Mirus gallery in San Francisco.
Uncover the grand narratives of Urban and Contemporary art every day for FREE by signing up for My Widewalls.
Featured image: Casey Cripe – Energy / Matter, detail Images courtesy of Mirus gallery
Follow These Galleries
San Francisco, United States