Casey Weldon and Kisung Koh This June at Thinkspace Gallery
An American contemporary artist, Casey Weldon creates brightly-colored surrealist paintings, playing with famous pop culture icons with melancholy and humor. On the other hand, the South Korean, Toronto-based artist Kisung Koh uses his art to open gateways into nature's spiritual dimensions and explores the intimate connections he has built with wildlife during his lifetime. The work of these two painters will soon be on view at Thinkspace gallery in two separate exhibitions. Titled Sentimental Deprivation, the exhibition by Casey Weldon will feature his latest body of work imbued with open-ended narratives and lush imaginary views, being on the border on the hyperchromatic edges of psychedelia. Titled Long Live the Polar Treasure, the exhibition by Kisung Koh is dedicated entirely to the majestic and endangered polar bear.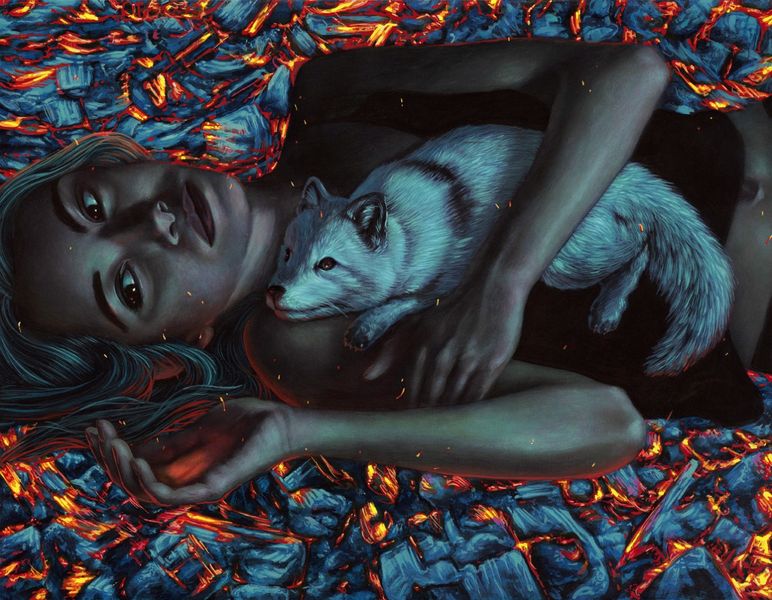 Sentimental Deprivation
Combining humor, nostalgia and the absurd, Casey Weldon creates surreal paintings with subjects that range from optically disorienting four-eyed kittens and seemingly phosphorescent girls to giant disproportionately scaled Chihuahuas in desert canyon landscapes. Unrestricted by the prohibitive constraints of reality, he playfully borrows imagery and kitsch from popular culture, recombining its familiar fragments into beautiful and strange situations. His otherworldly scenes are manipulated in terms of scale and contrast, alternating between moments of intense darkness and incandescent light, figuratively and literally. In his highly detailed compositions, the idiosyncratic color palette ranges from the intensity of neon to the lambent of dusk and the recesses of twilight obscurity. Using creative strategies like juxtaposition and stream of consciousness, his works are beautifully disruptive and galvanized by the unpredictable, providing an openness to interpretation for the viewer.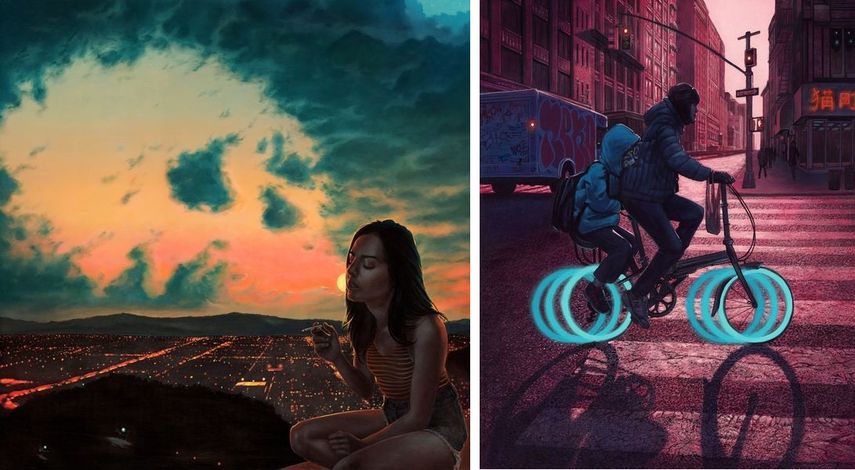 Long Live the Polar Treasure
Throughout his practice, Kisung Koh demonstrates a fascination and love for the wildlife and nature. His images of realistic animals in dreamy environments are painted in tribute to them. Exploring their spiritual potential, the artist draws analogues connection between animal and human plights. His works are beautifully detailed and dreamlike in their atmospheric execution and dramatic contrasts between light and dark. Drawing heavily from his own experiences in the great outdoors, Koh creates imagery that is suggestive of the metaphysical energies and bonds which can exist between two living creatures. As an ode to the ongoing dangers to the natural habitat in the Arctic, the artist has dedicated the latest series to a polar bear, an animal whose existence is no longer secure. Depicting the animal in varying states of rest in landscapes to which it doesn't belong, his works are beautiful, but imbued with an omnious suggestion of sadness.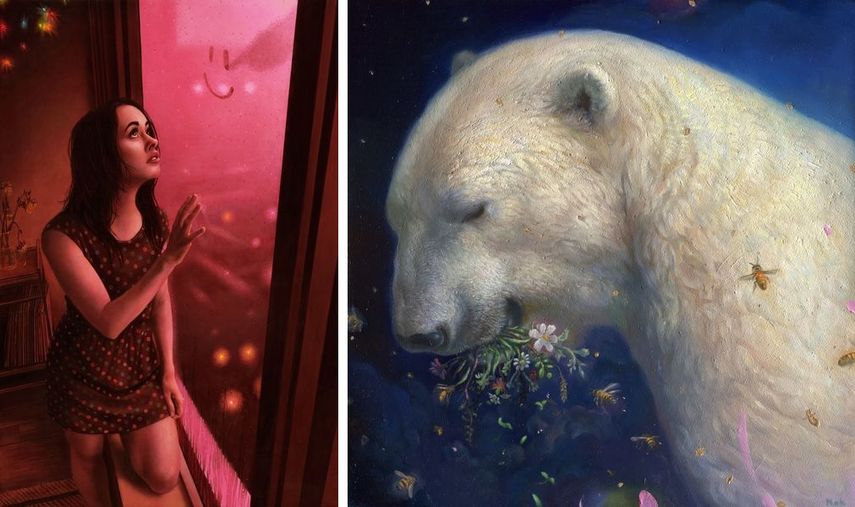 Casey Weldon and Kisung Koh Exhibitions at Thinkspace Gallery
With the unexpected always at play, the work of Casey Weldon will take the viewer into the world distorted on a hyperbolic visual plane. Capturing the essence and beauty of the natural world, the work of Kisung Koh reminds us that our relationships with it are often more precious and rewarding that we sometimes take the time to remember. Exhibitions Sentimental Deprivation by Casey Weldon and Long Live the Polar Treasure by Kisung Koh will be on view at Thinkspace Gallery in Los Angeles from June 3rd until June 24th, 2017. The exhibition by Kisung Koh will be presented in the Thinkspace project room. The opening reception for both exhibitions will be held on Saturday, June 3rd from 6 to 9 p.m.
Featured images: Kisung Koh – Long Live the Polar Treasure; Casey Weldon – Death Valley (detail). All images courtesy of Thinkspace Gallery.
Follow These Galleries
Culver City, United States

San Francisco, United States