Bring a Friend! Cash, Cans & Candy
The entire 2013 summer in Vienna was marked by urban culture. Last year's inaugural street art festival Cash, Cans & Candy by Ernst Hilger gathered over 50 international artists in Austria's capital. Among the artists were names such as Shepard Fairey, FAILE, Alexis Diaz, Faith47, Zosen, Moneyless and DALeast. All previous endeavors to put Vienna on the map in the global street art scene seem small-scale in comparison to this festival. The show had the intention to bring a breath of different styles and creative approaches subsumed under the term "Street Art". At the same time, the exhibition featured artists who until summer 2013 had only been known to insiders.
If last years murals are any indication of Cash, Cans and Candy 2014 we can expect great things to happen in Vienna. Stay tuned for more info on the street art celebration.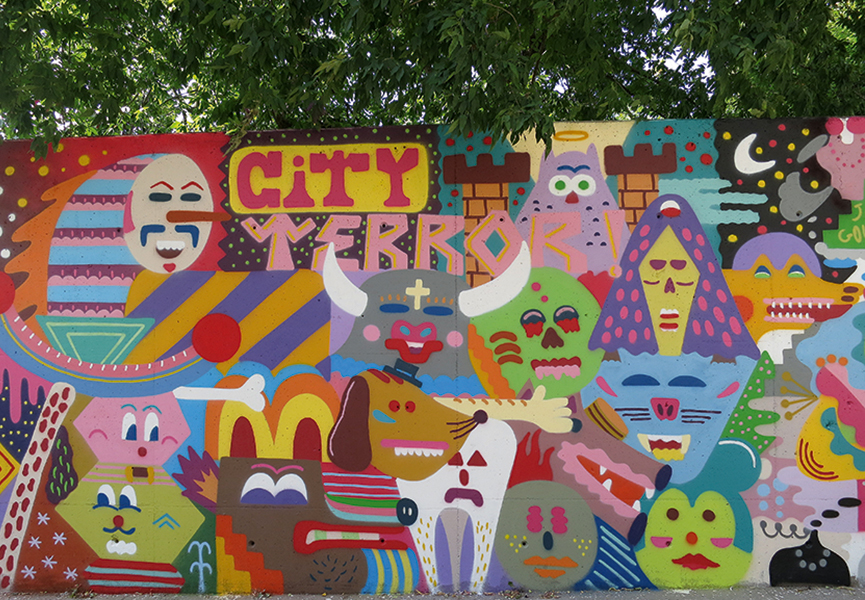 Collaboration
This summer, Vienna will once again be a hotspot for street art.  HilgerBROTKunsthalle will host the second Cash, Cans & Candy within the concept of Bring a Friend! The idea is to stress the importance of collaboration in the street art scene. The gallery has invited 5 artists and asked them to bring a fellow street artist with whom they had always wanted to collaborate. The list of confirmed duos coming to this large-scale exhibition venture is as follows: Know Hope and 2501, Nychos and Cone, C215 and Epsylonpoint, Lakwena Maciver and Emily Evans. Fifth duo has not yet been confirmed. The only thing we know is that Cyrcle might be coming, but the fellow artist is still unknown. Each set of friends will come to Vienna for one week this summer, from June to September, to collaborate on a large-scale mural. While the works on the streets of Vienna will be 'joint ventures', the gallery portion of the show will be presenting solo works by each artist. The opening is scheduled for June 25, 2014.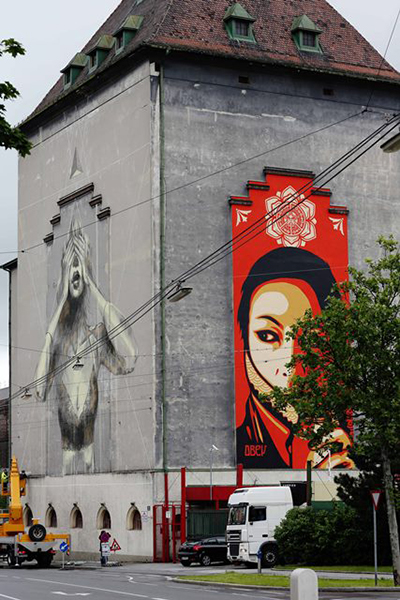 About HilgerBROTKunsthalle
In order to extend and strengthen the cooperation with international exhibition venues and museums the HilgerBROTKunsthalle was inaugurated in 2009. This space with its 800m² represents the Ernst Hilger Gallery's laboratory for curatorial projects and influences and supports all involved partners. Co-operations have included the Museum of Modern Art El Salvador, the Margulies Collection, the Mestna Galleria Ljubjana, the Museum of Modern Art Bukarest (Lara BOUBNOVA), the City Gallery Sofia, the MMoMA Moscow. All these institutions have shown exhibitions created with and presented at HilgerBROTKunsthalle.