Cats: From the Internet Video Clips to The Museum
Even if you aren't a cat lover, or you prefer dogs, you have certainly had an opportunity to see some of the thousands video clips on the Internet about cats in some strange situations – or in a "normal" situation, but with text giving a viewer a possibility to "hear" cat's thoughts. And, it's sweet; you have to admit (even if you are allergic to cats). However, it's not only sweet; it's funny, and these clips and images can make us laugh loudly. Viral video clips with cats have really become an inevitable part of everyone's web activity (if you like videos, be sure to check out Most Viewed Videos in June on Widewalls TV Gallery). And, finally, one museum has recognized this (what actually became) movement, and is organizing exhibition dedicated to viral video clips and images of cats on the Internet. Entitled How Cats Took Over the Internet, the show takes place at the Museum of the Moving Images in New York City.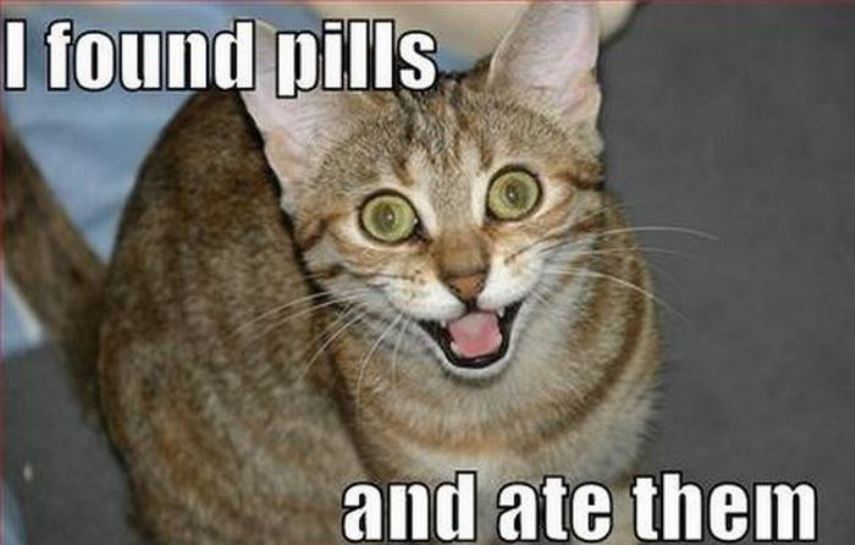 Caturday, Lolcats and Celebrity Cats
There are millions of video clips and images of cats all over the Internet. The majority of them are designed to be funny and interesting – which means it's not a pure representation of someone's cat. It's usually about highlighting some of cats' amazing characteristics that make them look like humans (not in physical terms, but in behavioral). In the last couple of years, we witnessed a thousands of viral video clips with cats – we can see them on social media, friends send us emails with the links, popular Internet portals are often publishing the images and clips. Yes, cats are everywhere on the web. Therefore, we shouldn't be surprised when we see some popular phenomena such as #Caturday, celebrity cats and LOLcats. These phenomena appear to be marking a whole generation of Internet users. For example, #Caturday is a Twitter and Facebook hashtag, used for a day when hundreds of thousands of social media users post and comment cat-realted videos and images. This day has become a tradition. There are also clips and images of LOLcats, depicting cats in funny situations. And, there are so many of these memes, and visitors of the exhibition at the Museum of the Moving Images will have an opportunity to see a large number of them.
Two Talking Cats
How Cats Took Over the Internet
The exhibition How Cats Took Over the Internet is an attempt to tell the history of cats online, examining phenomena like Caturday, LOLcats, cat videos, celebrity cats, and more to unearth why images and videos of the feline kind have transfixed a generation of web users (for a bit different artistic approach to the phenomena of cats, take a look at our preview of the Cat Art Show Los Angeles, that took place at 101/exhibit Gallery in early 2014). As described by the Museum, the exhibition aims to explore "the aesthetics of cuteness", and the concept of anthropomorphism, as well as some of the cat's many paradoxes: its independence and powerlessness, its curiosity and indifference, its human qualities and sheer inscrutability. The exhibition will also take place at the Museum's Video Screening Amphitheatre, where the visitors will be able to see some famous cats' videos on an impressive screen size. The exhibition How Cats Took Over the Internet is on view from August 7 2015 until January 31 2016, at Museum of the Moving Images in New York City.
What's your opinion on this exhibition? Please share your opinions and comments on our Facebook page!
For the latest news from the world of contemporary art, sign up for My Widewalls! It's free of charge!
Featured Image: OMG Cat (youtube screenshot)
All Images used for illustrative purposes only.