Hong Kong Art Group MUDwork Pays Hommage to Cattle Depot Artist Village Exhibition Space
The Cattle Depot Artist Village exhibition space in Hong Kong is turning into a workshop for the next six weeks. Hong Kong artists and locals will use that space to create unique but practical objects. The items produced at the workshop will be put into public use afterwards. The community-oriented project is happening at the 1a Space gallery and is conducted by the local art group MUDwork. The venue is the once state-owned old slaughterhouse in Kowloon neighborhood. Today it houses some 20 art groups, organisations and individuals. The slaughterhouse was turned into an artist village in 2001. It offers a total space of 15,000 square metres and 1a Space is one of the its most active tenants.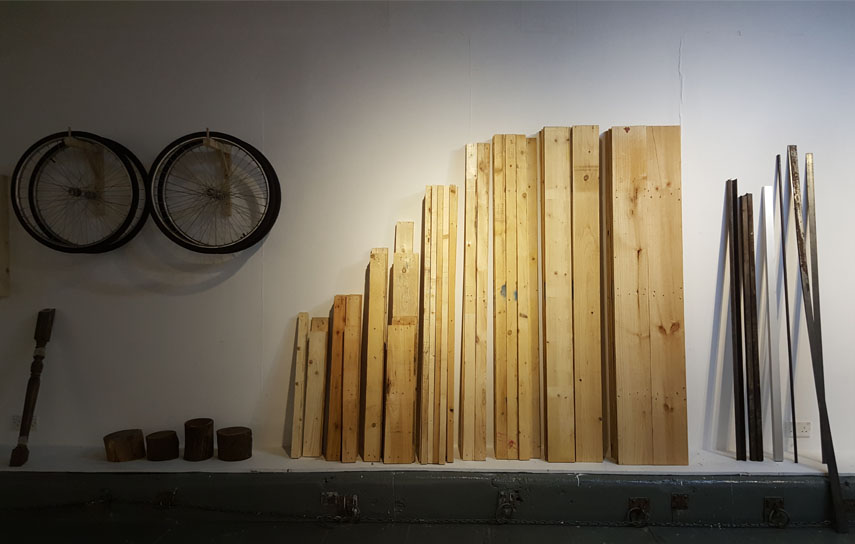 MUDwork: an Organization That Challenges our Way of Living
MUDwork is an organization with a goal of promoting an alternative ways of living by creating objects. It was founded by two Hong Kong artists – Chung Wai Ian and Ng Ka Chun. The artists themselves are already versed in sculpture, public installations, ready-mades and socially oriented art. Both of them are the members of the artistic panel of 1a Space. They are interested in working in mixed medium and public art, as well as furniture – and that will all come together in Moving Bricks.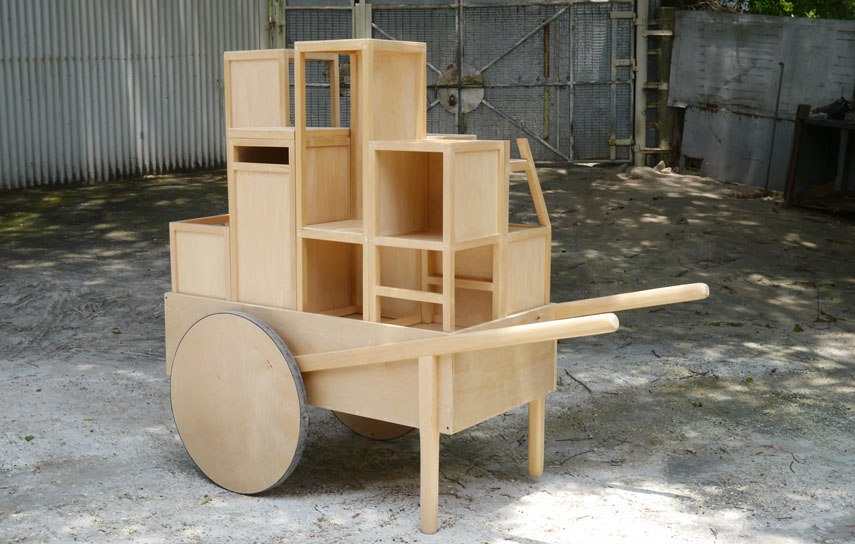 Ready-mades, Public Art, Furniture and Social Issues: Meet the Artists Behind the MUDwork
Chung Wai Ian has participated in various projects including Social Manufacture – Made in To Kwa Wan, Both Sides Now – Somewhere between Hong Kong and the UK and Mumbai Artist-in-Resident [en]counters 2013: powerPLAY. As an artist, Ng Ka Chun's deals with nature and our relationship with it. He also creates ready-mades forcing us to percieve them with a different meaning. Apart from putting a twist into daily objects and activities, Ng Ka Chun creates art as a way to respond to social phenomena. His installations are a reaction to the rapid development of the city. He he has also participated in several community art projects. Both artists were a part of the Kam Tin and Busan exchange project In Search Of Peachland.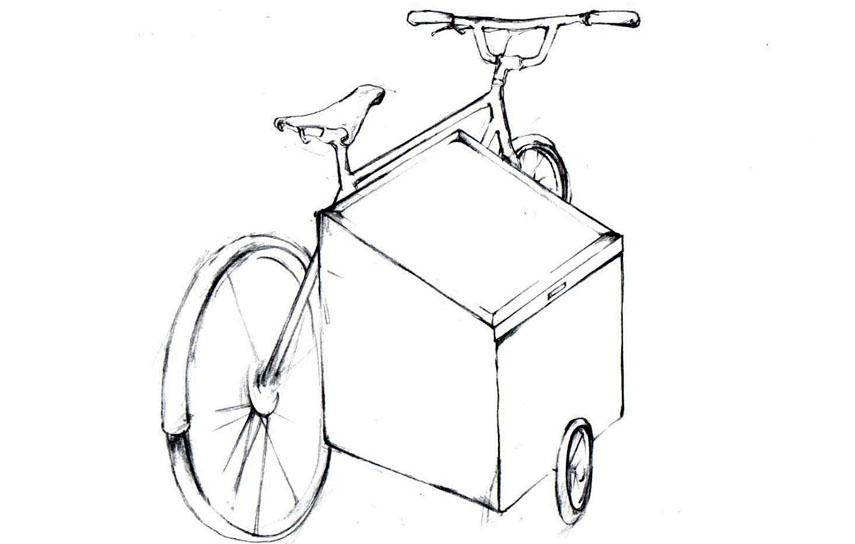 Moving Bricks Creates Objects for Public Use
Moving Bricks at 1a Space is a program taking place in the exhibition venue of Cattle Depot Artist Village. During the six weeks of the program, MUDwork is conducting weekend workshops aimed for the nearby residents. Together they will create useful but unique objects – mobile installation carts. Each of them will have a specific function, but its form and design will at the same time be inspired by the architectural characteristics of the Artist Village. After the program, the carts will be put to public use, offered to the neighbors or hawkers in the area. Moving Bricks is an artist-in-residence program open from January 8 to February 26, from 11 a.m. to 7 p.m. Workshops are held on Sundays from 1 p.m. to 6 p.m.
Featured image: Moving Bricks exhibition poster, detail (for illustrative purposes only)