C.A.V.E. Gallery Presents SIT - Artist from Amsterdam
In our modern society, where the constant search of progress is usually measured by the number of material things acquired, it seems easier than ever to lose track of spiritual and virtuous values. In the latest series of artworks by SIT, the artist depicts victims of such fast and constantly evolving society where people, obsessed with beauty, progression and materialism, become casualties of their own twisted beliefs. His latest exhibition entitled Process embodies the conflict between the omnipresent belief in progress and the cognitive blindness to everything we've lost along the way.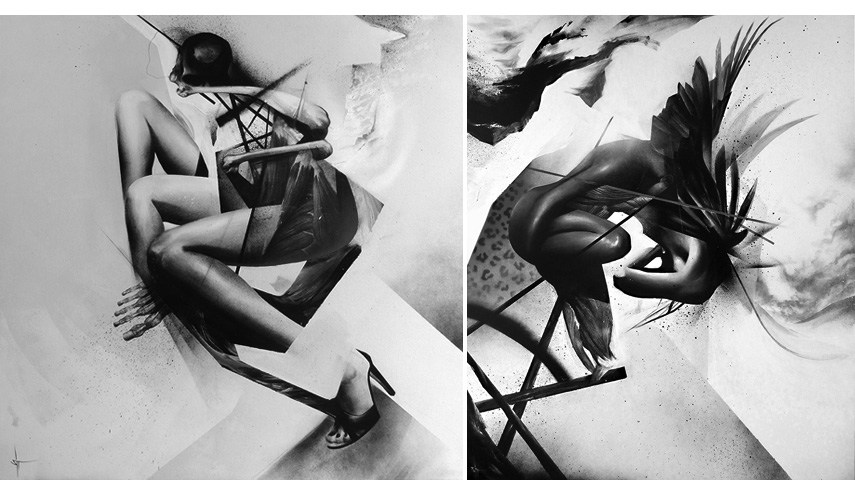 Dark and Mysterious Vouzdouz Series by SIT
Dutch artist SIT creates dark and at times disturbing images that represent a unique visual analysis of our era. He uses people, animals and artificial demon-like characters as main subjects in his images to represent his vision of the world ruled by the "technology of the visible". Today's society, obsessed with good looks and material products, creates an array of characters that eventually become the victims of their own vanity, which prevents them from leading a more meaningful and ethical life. By employing theatrical and, at times, bizarre settings, the artist manages to produce melancholic images where our desire for beauty and possessions shows its darker side. In the sinister Vouzdouz series, the Dutch artist juxtaposes abstract and realistic, figurative techniques to portray the complex and confused mental conditions of his subjects that live in a world where both humans and animals are looking for alternative ways to relate to each other.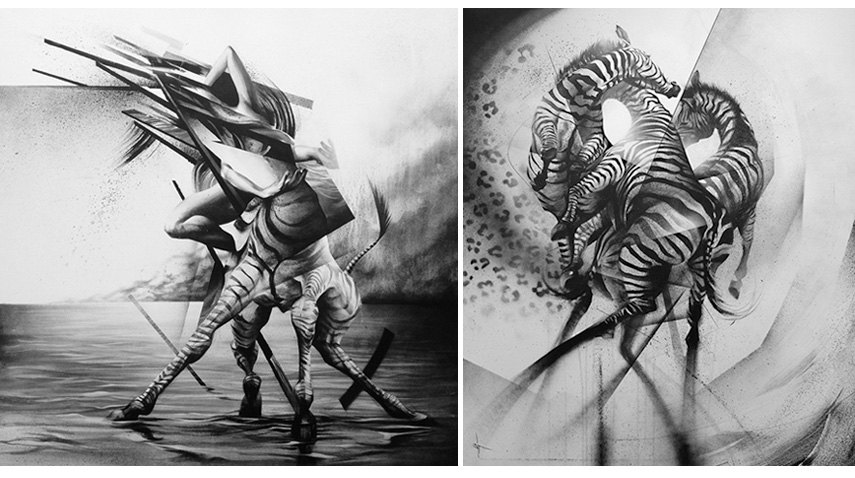 SIT – The Artist of Melancholy and The Grotesque
At the upcoming Process exhibition at C.A.V.E. gallery, the visitors will have the opportunity to observe SIT's latest body of work that represents the artist's unique interpretation of certain aspects of our modern society. In his series of Vouzdouz pieces, SIT deals with the topic of personal identity through numerous black and white scenes of the grotesque. Human figures, painted in various states and positions, appear as if they are dissolving, melting or disappearing into the surrounding space thus symbolizing the concept of losing one's identity in the midst of the constant pursuit of power and success. This never-ending struggle to achieve what is considered success eventually leads to the loss of our true intentions and finally our own identity.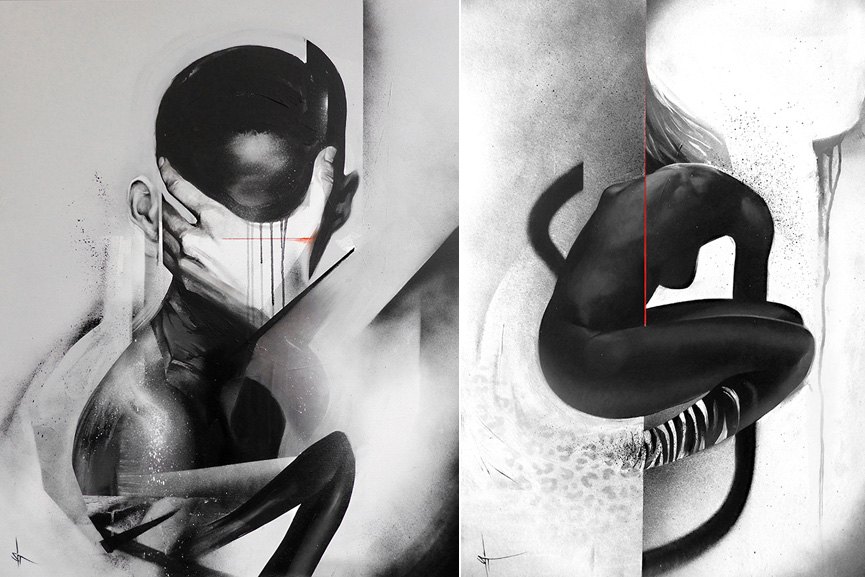 Solo show by Talented Dutch Artist at C.A.V.E. Gallery in Venice
The official opening of Process, the upcoming solo exhibition by the Amsterdam-based artist SIT is scheduled for July 30th. The exhibition's artworks are marked with a feeling of discomfort, effect that the artist achieved with a skillful use of colors, textures and positions. The visitors of C.A.V.E. gallery in Venice California will have the opportunity to observe the macabre works that portray the ambiguity of our modern society till August 29th, 2016 when the exhibition closes.
All images courtesy of C.A.V.E gallery
Follow These Galleries
Venice, United States

Amsterdam, Netherlands