Cedric Taling Presents his View on the Concept of Solipsism at Galerie Brugier-Rigail
Imagine that you are the only person to exist, and that everything else in the world is a product of your mind. This, very crudely put, could be defined as solipsism. The variety of works by Cédric Taling exploring the idea of solipsism will be presented at the exhibition Ou L'invention De La Réalité opening at Galerie Brugier-Rigail in Paris. As a philosophical concept, solipsism represents the idea that the only existence that could be known is the existence of oneself and one's mental states. Since only one's own mind is sure to exist, the knowledge of everything else outside of this personal reality is unsure. Taling's paintings take the viewer on a journey through a perception of reality, inviting everyone to build their own story around it.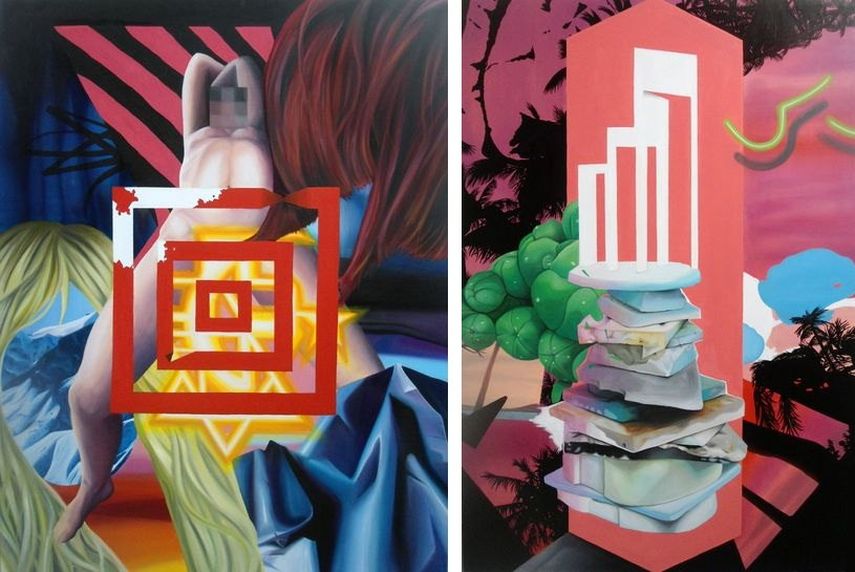 The Solipsism and Multiple Realities
Since the term  'solipsism' could be described as a general 'attitude' where thinking subjects refer to themselves as the only admitted reality, one's own consciousness is therefore the only consciousness that can truly exist. If reality is only the perception of it in one's mind and one's personal experience, the whole world only exists in the subject's head. As each human being is a reality for itself, this results in the existence of multiple realities which are a product of the way one perceives and interprets their environment. All these constructed worlds are just an interpretation built by and through communication.
The Practice of Cedric Taling
The rich oeuvre of Cédric Taling is consisted of paintings with lavish aesthetics, strongly emphasizing human drifts. With a combination of acid colors and gray shades, the variety of motifs like people, symbolic objects and desert landscapes are all mixed, fragmented or fractionated on the canvas. Questioning the diktat of happiness, his recent works explore all these artificial paradises like drugs, sex, pharmacology, religion, food and violence, among others. All these are presented as attempts of breaking free from the confines of an enduring reality, frustrations and a leveling society. These escape plans could be good or bad, legal or not and more or less moral.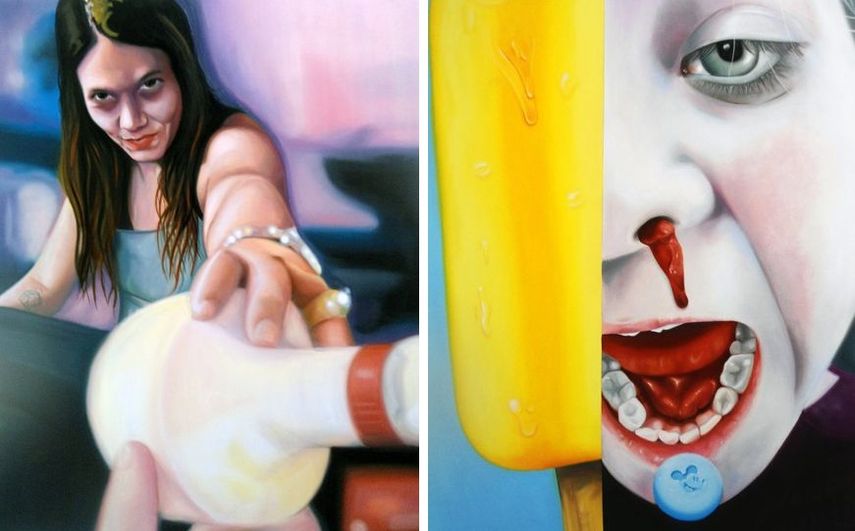 Cedric Taling at Galerie Brugier-Rigail
Galerie Brugier–Rigail in Paris was founded by Eric Brugier and Laurent Rigail in 2001. Working in partnership with major French and foreign galleries and collectors, the gallery offers quality works with the ethical transparency. The gallery is specialized in Pop Art, narrative figuration and graffiti art and it represents a diverse group of artists. The exhibition Ou L'invention De La Réalité will be on show from April 14th till May 2nd, 2016.
Editors' Tip: Analytical Solipsism by William Lewis Todd
Explore further about the problem of solipsism throughout the history of philosophy. Solipsism is implicit in many philosophies of knowledge and mind since Descartes and any theory of knowledge that adopts the Cartesian egocentric approach as its basic frame of reference is inherently solipsistic. Philosophers have usually avoided solipsism, and a large number of good and great philosophers have tried to refute it. Over the centuries, solipsism has become a more elusive and subtle concept. The radicalism of solipsism has been changing dramatically through the history of philosophy – from denying the existence of everything except themselves to claiming that there was no good reason to believe anything except their present sensations. William Lewis Todd took to state this position in its most moderns and most plausible form, and this book presents a comprehensive research of this idea.
Featured image: Cedric Taling – Polaroid 29 09 01. All images courtesy of Galerie Brugier-Rigail.