Light Sensation at Serpentine Sackler
Eclectic as his oeuvre, the ongoing exhibition of Cerith Wyn Evans at Serpentine Sackler Gallery showcases various selected artwork made in the recent years. It's a good place to get closely acquainted with Wyn Evans' conceptual work, and the ideas that guide his creative process, while diving into a place where light and sound effects create a unique, evocative atmosphere. Structuring his pieces on notions of time and the transiency between the intangible media, the artist channels multiple references and citations, while opening doors of interpretation widely. Cerith Wyn Evans artistic path started in the realm of experimental film and video, and in the 1990s it shifted towards conceptual art that was frequently composed in strong correlation with the historical context of the exhibition site. This was also the case at Serpentine Sackler Gallery, a space that once served as a gunpowder storage, and today is a representative art room.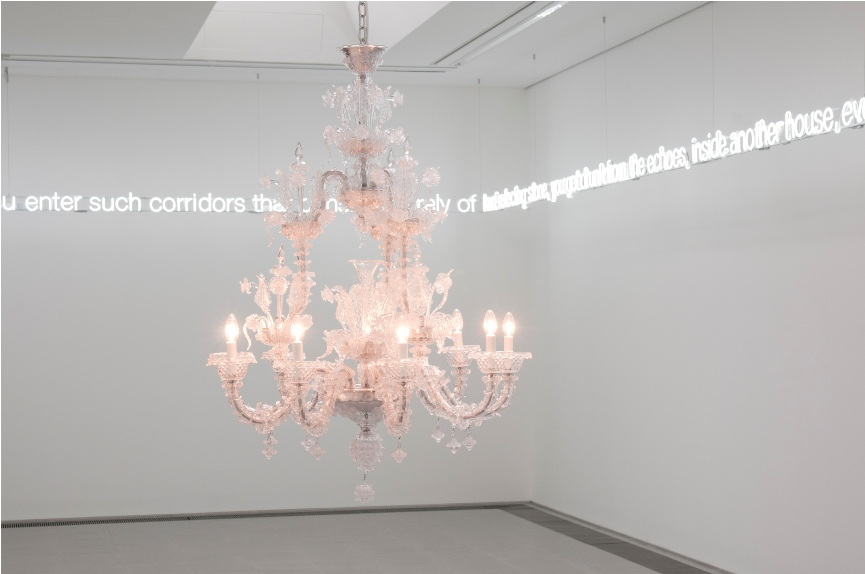 Cerith Wyn Evans
Born in Wales in 1958, Cerith Wyn Evans commenced his career as a filmmaker in the late 1970s. He moved to sculpture and installation in the early 1980s, and his work was exhibited internationally since. Some of the core subjects constantly present in his oeuvre are language and communication, while film continued influencing his expression greatly. Wyn Evans' art was a part of some of the most prestigious art fairs and happenings in the world, from Venice Biennale several times, and Documenta 11, and it was feature in the most famous galleries and museums, including White Cube that represents him.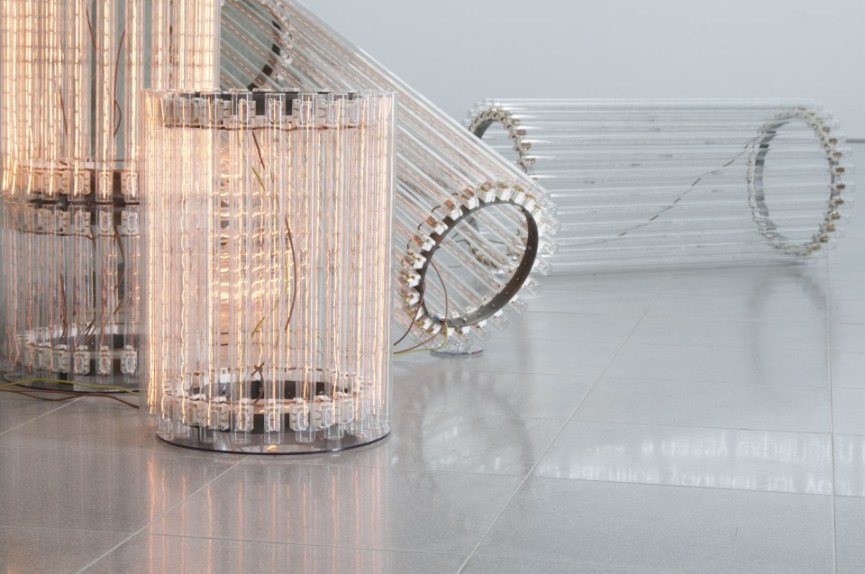 Neon Art Connection
Multi-layered contemplation has often brought Wyn Evans to creating works under many different influences at once, enabling the interpretative freedom. The same approach allowed for inclusion of text, light, sound and their interaction, while the phenomenon of interpretation remains in focus. Most of his pieces are centered around readymades, such as ornate chandeliers, which serve as media for pulsating Morse code messages, unveiling the greatness of impact modern technologies have on the artist's work. They are all interconnected, impressing, enchanting, repulsing or annoying the observer. Even through the installation may appear somewhat incoherent, it's connected by a neon art light fixture, a frieze of letters delivering a poetically ambiguous message.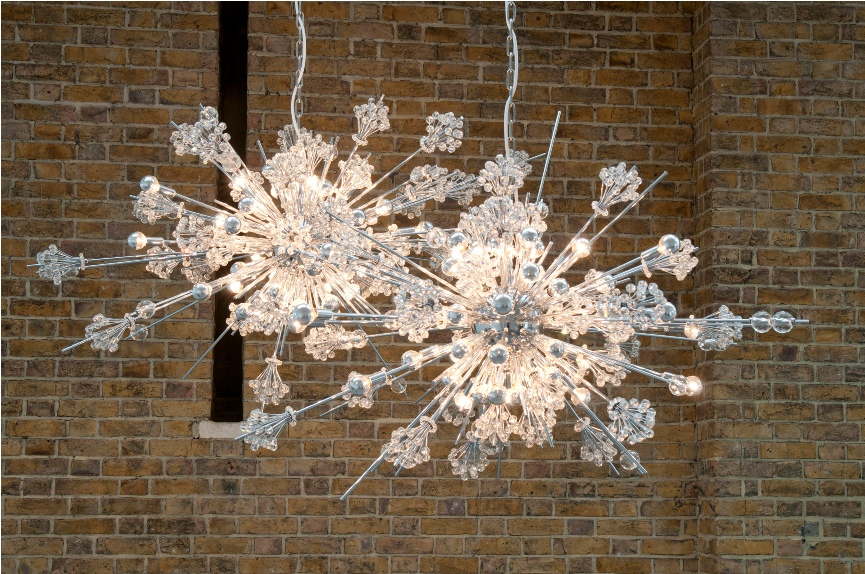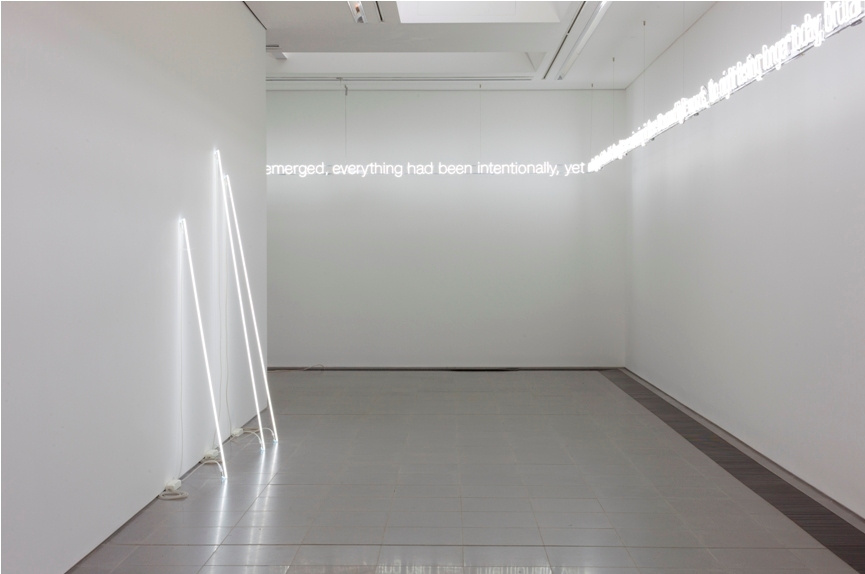 Sound and Light
Sound plays a special role in this comprehensive show. An assembly of mechanical flutes suspended in the high ceiling places of the gallery releases a sound through the space, harmonized with the sound coming from a directional speaker on the gallery's floor, enhancing the features of surrounding architecture. Everything moves, speaks, sings, communicates, using light as air and sound as spirit. An organic nature of the show is implied by a plant corner, while each piece is aesthetically polished. Completely open to various perceptions, Wyn Evans exhibition at Serpentine Sackler may express what the observer reads into it, from absurdity to true secrets of life, from vibration of life, to artificial poses of the bland, best experienced as an inductor of sensations, rather than concrete insights.
Wyn Evans at Serpentine
Influenced by brilliant minds such as Marcel Proust, Marcel Duchamp, John Cage, Rainer Werner Fassbinder, Andy Warhol especially and many others, artwork of Cerith Wyn Evans reflects countless strata of ideas, delivered through either abstract or readymade allusions to its philosophical and artistic origins. Opened on September 17, Cerith Wyn Evans exhibition at Serpentine Sackler gallery will run through November 9, 2014.
All images courtesy of © Cerith Wyn Evans / White Cube.
Read about Marina Abramovic at Serpentine Gallery.
More on neon artists Meryl Pataky, Olivia Steele, and Tracey Emin's neon works.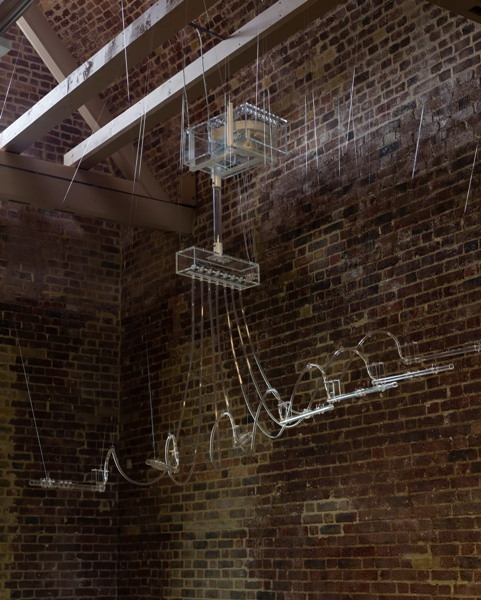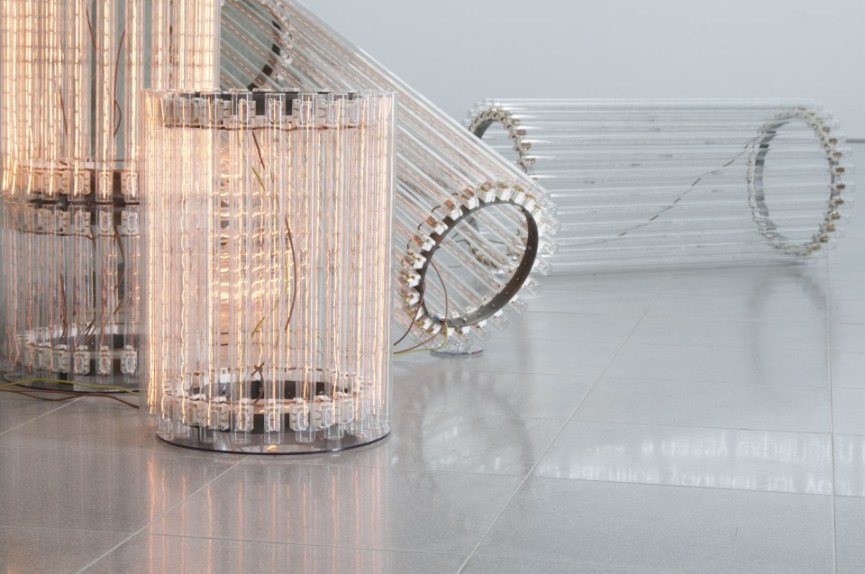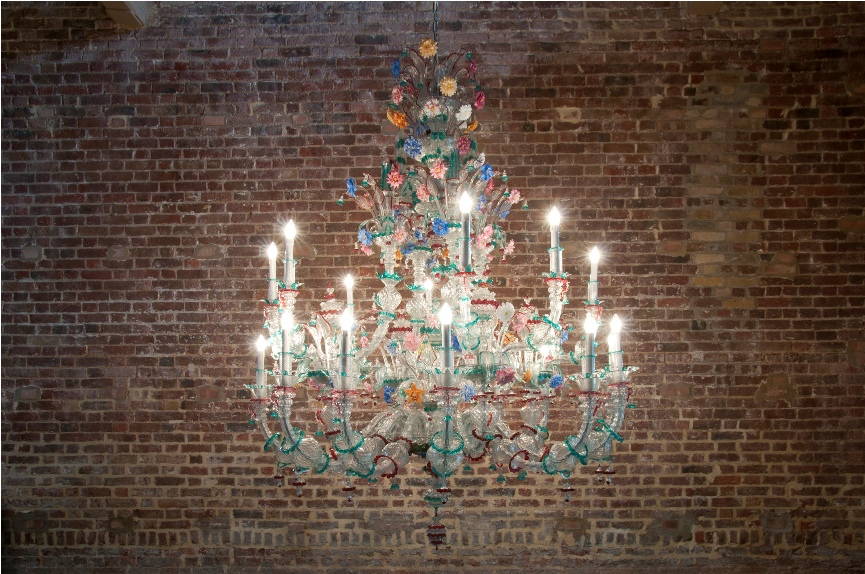 [mc4wp_form]