Ch.ACO Art Fair 2016 - Presenting Chilean Art and More
Ch.ACO, also known as Chile Arte Contemporaneo, is Chile's most prominent international art fair, known to gather over 50 thousand people each year. The high-quality, diversity and innovativeness of the artworks and programs of the fair attract not only art enthusiasts but also many collectors and art dealers who follows the latest trends in modern art. For its newest 8th edition, Ch.ACO Art Fair 2016 is relocating to Santiago's Vitacura neighborhood, famous for versatile national and international contemporary art galleries. In addition to its rich and vibrant art scene, this area is also important for its convenient geographical location. Vitacura is surrounded by five important zones of the city of Santiago — Las Condes, Providencia, Recoleta, Huechuraba and Lo Barnechea. These zones are highly appreciated for their cultural, touristic, and commercial appeal.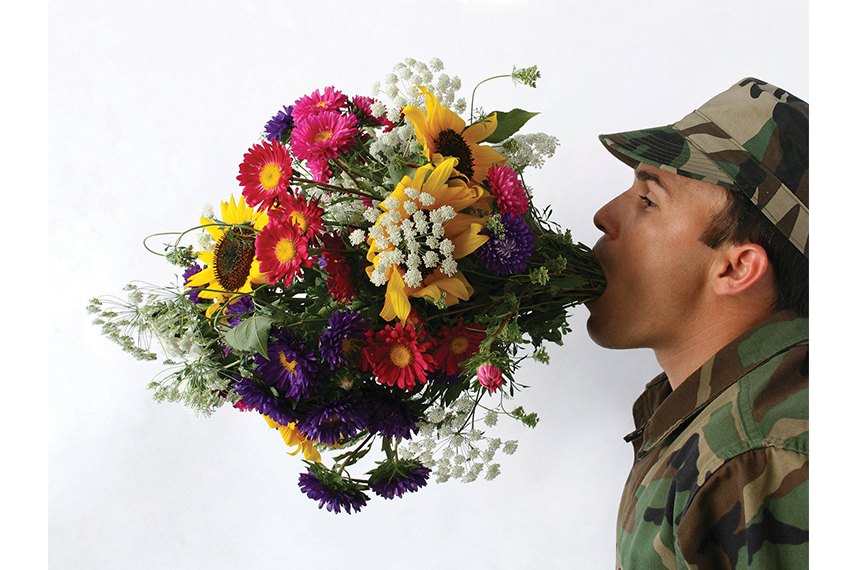 Three New Sections of the Fair and VIP Program
This year, the fair will welcome its carefully prepared three new sections: Ch.ACO PLANTA_LA, which will gather Latin American artists and their creative projects; Ch.ACO Focus, which will feature twelve landscape artists who will take part in a presentation about the important role of landscape in the history of art; and finally, Ch.ACO Nave de Ediciones, which will bring into the limelight publishing houses specializing in contemporary art. Besides taking care of this brand new sections, the fair will pay attention to the organization of its already traditional VIP program, aimed at providing guests with the finest experiences when it comes to visiting galleries, museums and cultural centers in Santiago. A day before the opening for the general admission, October 12th, will be dedicated to professionals and VIP Program guests, who will attend guided visits organized by the FAVA CHILE Foundation.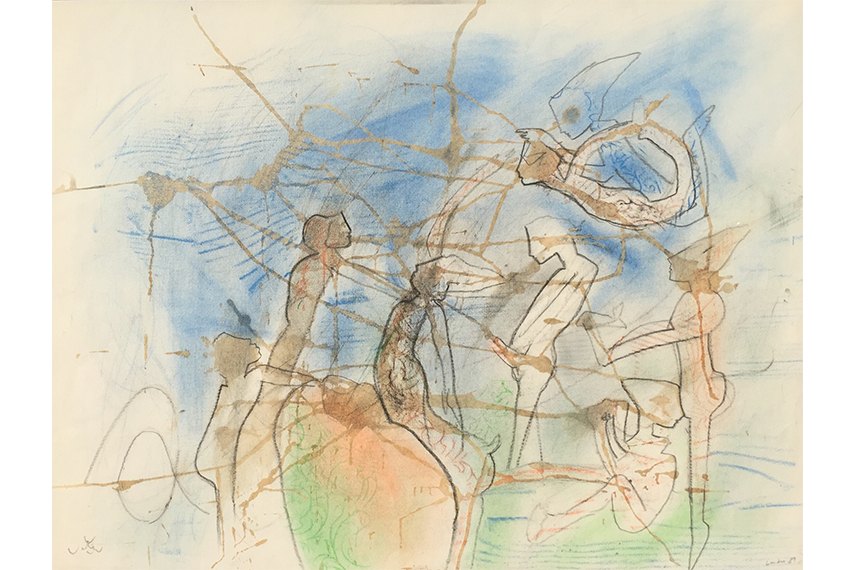 Featuring Galleries from Chile and Abroad
Ch.ACO Main is the fair's principal and largest space. In October 2016, it will gather 30 contemporary art galleries and artists from Chile and across the world. All the participants are selected by a specialized and highly experienced committee. When it comes to national, Chilean galleries, there will be 14 paricipants – AFA, Artespacio, CO Galería, Colectivo Atacama Panorámica, Die Ecke, El Caballo Verde, Isabel Aninat, Isabel Croxatto, La Sala, Patricia Ready, Prima Sagrada Mercancía,Totoral Lab and Vala. The rest of exhibitors are coming from Venezuela, Brazil, Argentina, Spain, Peru, Panama, Colombia and the Dominican Republic.
List of Exhibitors
| Gallery | Country |
| --- | --- |
| AFA | Chile |
| Art Nouveau | Venezuela |
| Artespacio | Chile |
| Baró | Brazil |
| CO Galería | Chile |
| Colectivo Atacama Panorámica | Chile |
| Die Ecke | Chile |
| El Caballo Verde | Chile |
| Gachi Prieto | Argentina |
| Hilo | Argentina |
| Isabel Aninat | Chile |
| Isabel Croxatto | Chile |
| L21 | Spain |
| La Sala | Chile |
| Lucía De la Puente | Peru |
| NG Art & Gallery | Panama |
| Nueveochenta | Colombia |
| Pasto | Argentina |
| Patricia Ready | Chile |
| Pepe Cobo | Peru |
| Polígrafa | Spain |
| Prima | Chile |
| Rottenslat | Peru |
| Sagrada Mercancía | Chile |
| Sindicato | Dominican Republic |
| Totoral Lab | Chile |
| UV Estudios | Argentina |
| Vala | Chile |
| Vermelho | Brazil |
| Walden | Argentina |
Ch.ACO Planta_LA
This new section, curated by Carolina Castro Jorquera, will present twelve Latin American artists and their projects. The purpose of the entire section is to promote and encourage concepts such as the value of adaptability and collaboration, as well as to explan the correlation of art market, economic and cognitive growth. The curator Carolina Castro Jorquera is a PhD candidate at UAM Madrid's Art History department and main interest is the relationships of art, science and philosophy, as well as various dimensions of human consciousness. Ms. Jorquera is also a blog writer and she collaborates with the contemporary art magazine Artishock.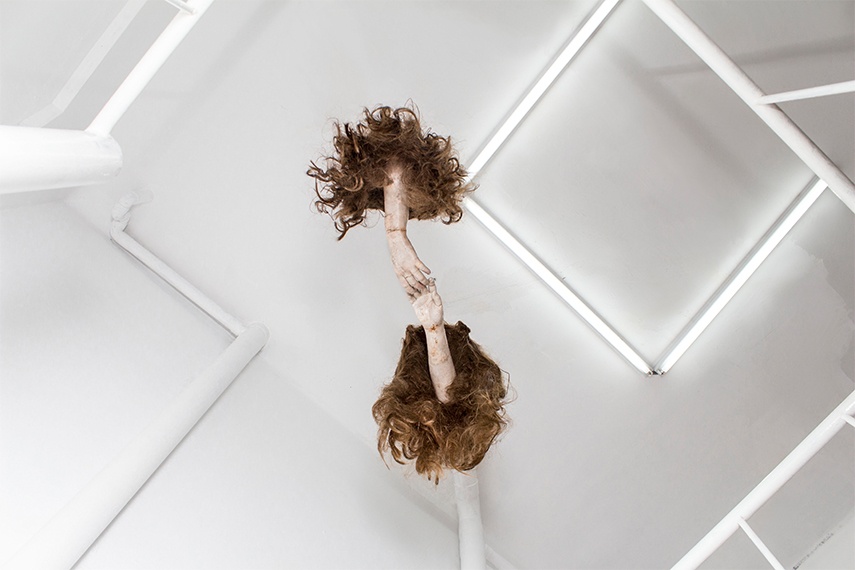 Ch.ACO Focus
This new curatorial project was developed by Cecilia Fajardo-Hill and it will feature various multidisciplinary artists who will engage in dialogues on specific topics. This time, the main theme of the discussion will be Latin American landscapes and their recognizable look, propular throughout the contemporary art history. The highly skilled curator Cecilia Fajardo-Hill is a Venezuelan-British art historian of modern and contemporary art. She worked as a head curator of the Museum of Latin American Art in Long Beach between 2009 and 2012.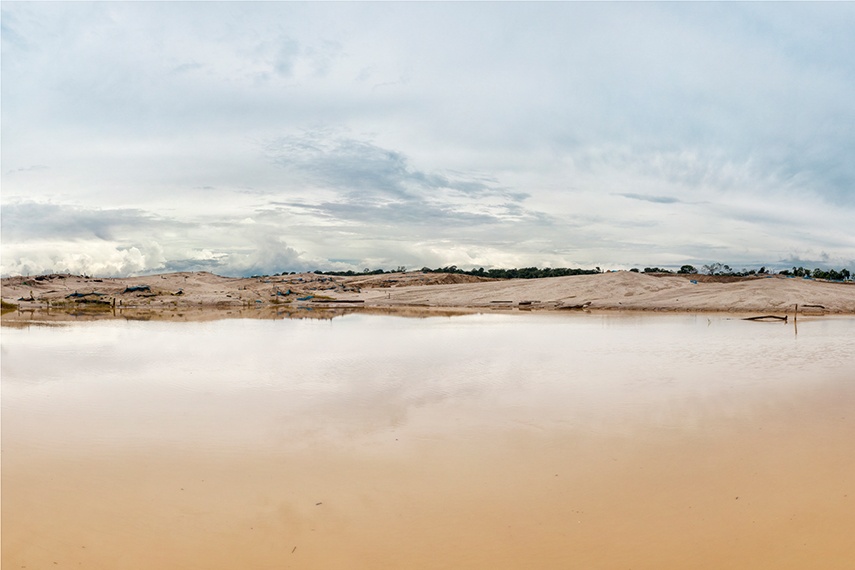 Ch.ACO Nave de Ediciones
The third new section of Ch.ACO Art Fair 2016 will be led by Camila Opazo, who is a director of the Tonic magazine, a modern publication featuring Latin American art market and collectors. Ch.ACO Nave de Ediciones will bring together various publishing houses engaged in the topic of contemporary art and initiate dialogue and networking between them. When it comes to the curator Camila Opazo, she has participated in numerous independent initiatives, such as KM-0 Colectivo de Artistas and she has also worked at Color Animal for five years, where she excelled at creating personalized spaces for artists' consultancies.
Location of Ch.ACO Art Fair 2016
Ch.ACO Art Fair 2016 – Practical information
Ch.ACO art fair 2016 is opening on October 14th (for general public), and it will run until October 16th. Fair hours will be from 12:00 to 21:00 hrs on Friday and Saturday and from 11:00 until 20:00 hrs on Sunday. The price of the general admission ticket will be 9.000 Chilean Pesos for the one-day ticket, 13.000 for the three-day ticket if bought until September 21st and 21,000 if bought until October 14th. A fair day + catalog pass will be also available, for the price of 15,000 Pesos. For the most enthusiastic art lovers, there will be a VIP pass as well – those who purchase it for 1000,000 will enjoy the opening and every day of the fair plus a companion, unlimited access to the VIP lounge + catalog Ch.ACO '16. The main venue is located at the Edificio Las Condes Design, Santiago de Chile. For more information about this exciting event to be held in October 2016, please visit the official website.
All images courtesy of Ch.ACO Art Fair.