Seventh Edition of Ch.ACO Art Fair in Chile Gathers Galleries from All over the World
The most important art event in Chile – Ch.ACO art fair is beginning very soon. The seventh edition of Ch.ACO will gather thirty galleries from Europe, United States, Latin America and the Caribbean, while more than 1000 artworks will be presented. The number of 30 participating galleries also includes special selection within a stand presented by the eight galleries that belongs to the Association of Contemporary Art Galleries (AGAC). Ch.ACO art fair will also have ten pop-up spaces (with Chilean artistic projects), 16 publishers present, and four collections exhibited. With rich supporting program, the art fair is also organizing a number of interesting and important events. Without any doubts, Ch.ACO art fair 2015 will be a unique opportunity for art lovers to see some amazing art, and of course, for collectors, to buy some great pieces.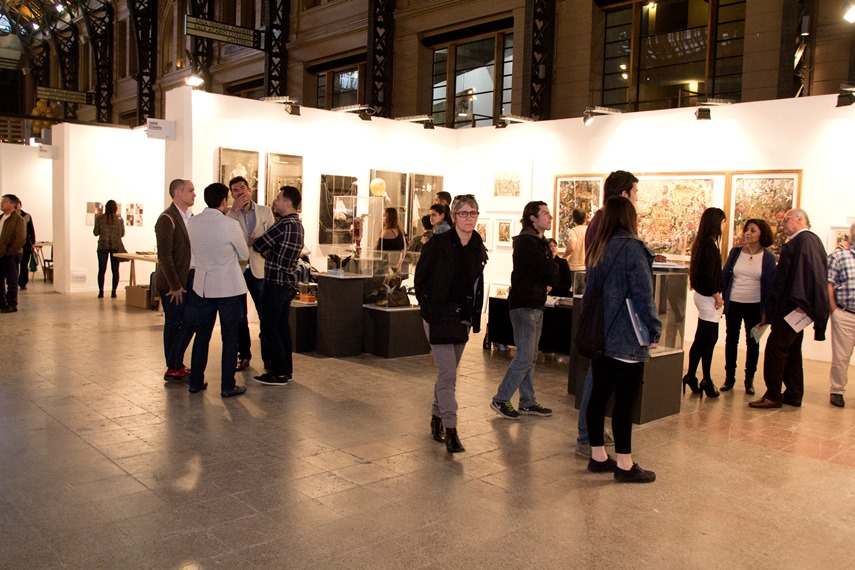 Ch.ACO Art Fair – Participating Galleries
The majority of participating galleries are coming from Chile. However, there are many of them coming from Europe and United States as well. Among 30 participating galleries are also those belonging to the Association of Contemporary Art Galleries (AGAC). This selection will be devoted to pieces created by masters of modern Chilean art, such as Juan Pablo Langlois, Paz Errázuriz and Alfredo Jaar. The following galleries will be exhibiting and selling art: AFA (Chile), Aldo de Sousa (Argentina), Alicia Rey (Spain), Artespacio (Chile), Buenos Aires Fine Art (Argentina), Cecilia Brunson Project (UK), Co Galería (Chile), Collage Habana (Cuba), Die Ecke (Chile), Espora (Chile), Factoría Santa Rosa (Chile), Henrique Faría (USA/Argentina), Isabel Aninat (Chile), Isabel Croxatto (Chile), LA SALA (Chile), Local Arte Contemporáneo (Chile), Mite (Argentina), Mutt (Chile), Patricia Ready (Chile), Prima (Chile), Revólver (Peru), Rolf Art (Argentina), Ruth Benzacar (Argentina), Tegenboshvanvreden (Holand), VALA (Chile), Vermelho (Brazil), XS (Chile), and Yael Rosenblut (Chile). If you want to know who are participating artists (matched with their galleries), please take a look at the table.
| GALLERY | CITY, COUNTRY | ARTISTS |
| --- | --- | --- |
| AFA | Santiago, Chile | Joaquin Cocina Rodrigo Arteaga Ignacio Gumucio Sebastian Mejia David Lachapelle Paz Errazuriz |
| Alicia Rey | Madrid, Espana | Julieta Triangular Tony Squance Martin Bruce Carolina Dominguez Ratto Aparicio |
| Artespacio | Santiago, Chile | Virginia Gulisasti Cristobal Guzman Maria Jose Mir Maria Jose Rios Cristian Silva-Avaria |
| Buenos Aires Fine Arts | Buenos Aires, Argentina | Luis Tomasello Dalmiro Sirabo Yutaka Toyota Fumio Itai Manuel Rubin |
| Die Ecke | Santiago, Chile | Alejandra Prieto Mario Navarro Tomas Rivas Francisca Benitez Leonardo Portus Enrique Ramirez |
| Factoria de Arte Santa Rosa | Santiago, Chile | Lina Buso Jose Carcamo Omar Gatica Felipe Santander Rita Lopez |
| Galeria Espora | Santiago, Chile | Adrian Gouet Veronica Ibanez Romagnoli Matilde Benmayor Loreto Carmona Ximena Munoz |
| Galeria VALA (Vanguardias Latinoamericanas) | Santiago, Chile | Jose Balmes Gracia Barrios Roser Bru Guillermo Nunez |
| Galeria XS | Santiago, Chile | Francisca Valdivieso Magdalena Atria Natalia Babarovic Nicolas Radi |
| Henrique Faria | Buenos Aires, Argentna | Guillermo Deisler Alejandro Puente Eduardo Santiere Horacio Zabala Marta Minujin Delia Cancela |
| Patricia Ready | Santiago, Chile | |
| Prima Galeria | Santiago, Chile | Roberto Matta Tomas Munita Felipe Riesco Antonio Cavagnaro |
| Rolf Art | Buenos Aires, Argentina | Jacques Bedel Graciela Sacco Gabriel Valansi Silvia Rivas |
| Statement NG Art & Gallery / Collage Habana | La Habana, Cuba | Roberto Fabelo Adonis Flores Manuel Mendive Niels Reyes |
Pop-Up Spaces, Publishers and Collections
Ch.ACO art fair 2015 will also organize 10 pop-up spaces where ten Chilean art projects will be presented. This year's participating spaces from Santiago and regions of Chile are: arMO (Santiago), Arsfactus Residencia Placer (Santiago), Colectivo Atacama Panorámica (Copiapo), Cooperativa de Artistas (Santiago), De Facto Colectivo (Santiago), Espacio Hache (Santiago), Madhaus (Santiago), Totoral Gallery (Valparaíso) and Zaguán (Concepción). During the art fair, four collections will be on display – three collections that won the public contest, while the fourth one is spearheaded by Fundación FAVA CHILE, which supports all of the educational non-profit programs that take place at each of the fair's editions. The visitors will be able to see following collections: Vodka Finlandia Collection (promoted together with Vodka Finlandia, this collection has been driven by Between Ch.ACO & Finlandia Award since 2010);  National Collection (promoted by the Concurso Arte en Vivo and conducted by Ch.ACO in association with Fundacion FAVA CHILE);  TransparentArte Collection (supported by the Concurso TransparentArte, which has been carried out by Fundacion FAVA CHILE in conjunction with the Council for Transparency and Ch.ACO since 2013) and FAVA Collection (spearheaded by Fundacion FAVA CHILE, this public collection grows year after year with pieces acquired at the Ch.ACO Fair). Finally, sixteen magazines and books of art, architecture and design, will be on exhibition. They are: About Santiago, Alias Editoral (Mexico), Ambientes, ARQ, Arte Al Día, Arte Al Límite, Artishock, ArtNexus, Capital, Diario Financiero, Diseña, ED, Joia Magazine, Look Lateral (Italiy), Placeres, Small Medium Large (SML), Tonic and Visioner TV. Other media outlets shall also be collaborating: Artfacts (Germany), Arte informado (Spain), Artprice (France), Chile Deluxe (Chile), La Panera (Chile), Viernes (Chile), The Art Newspaper (USA), and Widewalls (Switzerland).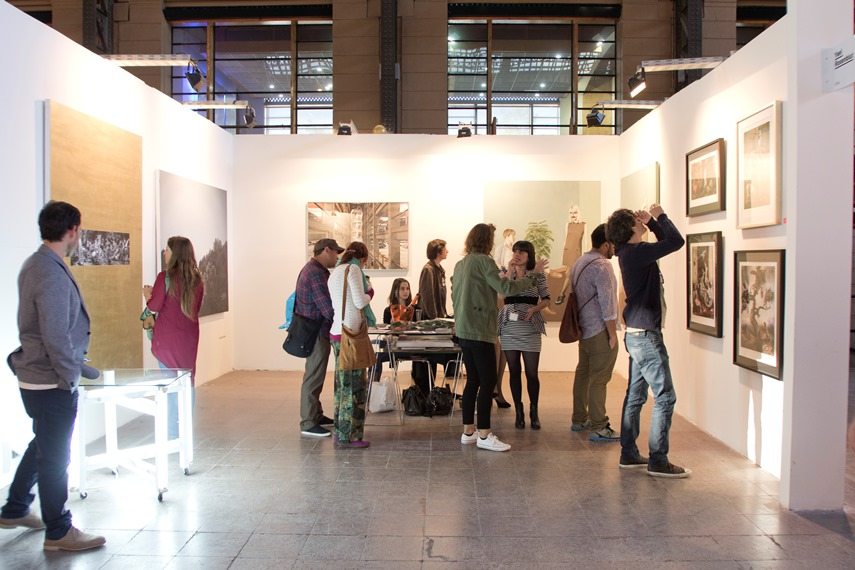 Supporting Program
Ch.ACO art fair 2015 is going to have a truly rich supporting program. The Conversation Program will be edited by Irene Abujatum, the fair's Founding Director and Executive Director of Fundacion FAVA CHILE. This year's lecture series is entitled: The artist is who sets the world's truth. A series of artists and intellectuals from different areas will discuss and analyze topics from philosophical, political, mystical, social and emotional viewpoints. Children's Program is being organized for the third year in a row. Museo Artequin will participate by inviting families and children to live a laboratory of experiences that stimulates creation and imagination. Every afternoon, activities will take place on the grounds of Centro Cultural Estación Mapocho, within a program entitled +After Ch.ACO.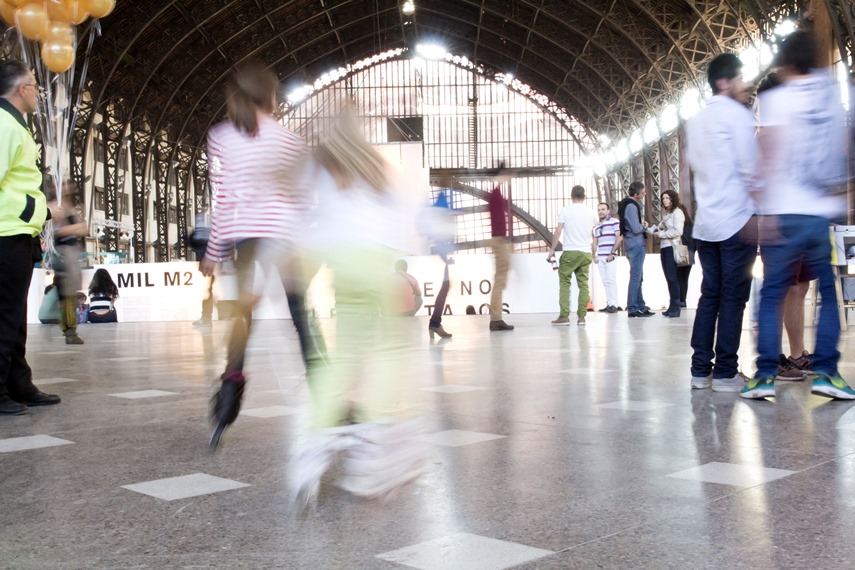 Ch.ACO & Finlandia Contest
From 2010, Ch.ACO and Finlandia have been organizing a contest whose objective is to identify and recognize Chilean artists under the age of 40, who have maintained a constant search in their visual investigations, and work under notions of reality, contingency and social entity in Chile. This year, the winner is Catalina Gonzalez, an outstanding Chilean artist. From now on, her artwork will become part of the Vodka Finlandia Collection.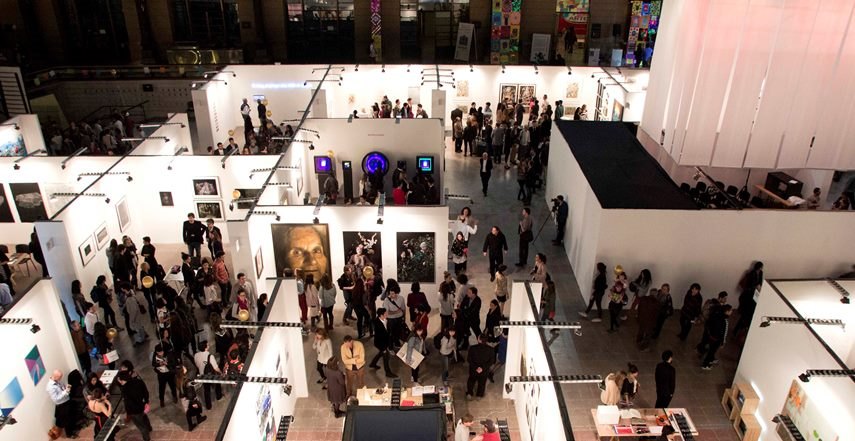 Practical Information
Ch.ACO art fair 2015 is opening on September 25 (for general public), and will run until September 27. On September 23 and September 24, the fair will be opened for professionals and VIP guests. The value of the general admission ticket will be 6.000 Chilean Pesos. The main venue is Centro Cultural Estacion Mapocho, Santiago de Chile. Don't forget to check out our latest reviews of art fairs, such as Amsterdam International Art Fair 2015,  ART-O-RAMA in Marseilles, and Photo Shanghai 2015.
 The Location of the Ch.ACO Art Fair Main Venue
Stay up-to-date with latest art fairs happening worldwide! Sign up for My Widewalls and create your free customized profile!
Featured Images: Ch.ACO Art Fair All Images courtesy of Ch.ACO Art Fair.