Charles Matton Photography Retrospective Exhibition Opening at Stephen Bulger Toronto
While most photographers simply take pictures of their surroundings, artist Charles Matton prefers to create the reality he photographs. The artist known for building miniature sets for his images will debut his works in Canada, at a retrospective exhibition entitled A Photographic Survey. The exhibition will present a selection of Charles Matton's works dating back to his Reconstitutions of Sites photography series created in 1986, that served as a base for his critically acclaimed Boxes artworks. The retrospective will present some of the best and the most endearing pieces from the late artist's career.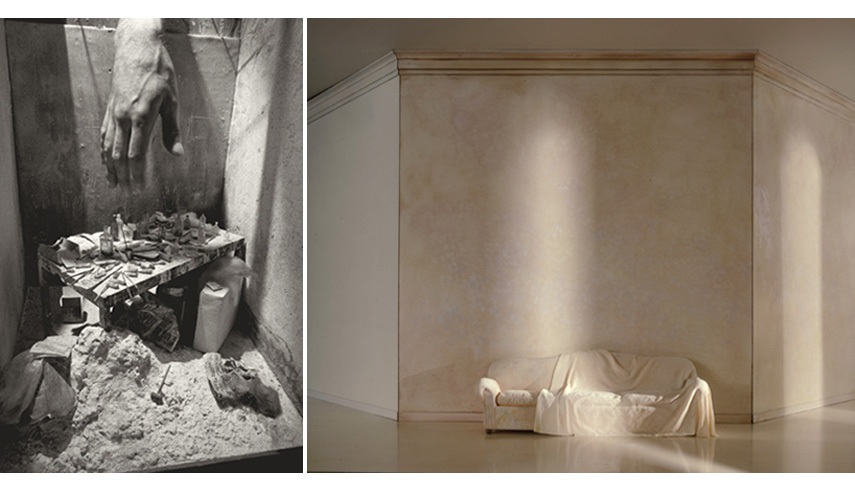 Enclosures – Miniature Photography Sets
Charles Matton began his career as a painter, but worked later as a sculptor, photographer and a stage designer. The French artist also worked as an illustrator for numerous magazines and was the screenwriter and director of six films. He often combined these creative processes together, especially in his later works. He started working on his boxes (also called enclosures), in order to explore the architecture and space. These miniature works of art are rooms and spaces both imaginary and real, incredibly detailed and beautifully handcrafted. The boxes allowed him to experiment with his work without fear and hesitation. Once his sets were in place, the artist could cover the couch with a sheet, thus adding a different texture to his imagery. Or he could switch from the morning light into the evening light in a second. These boxes served as a base for creating his photographs, but they were also individually exhibited as sculptures in the past.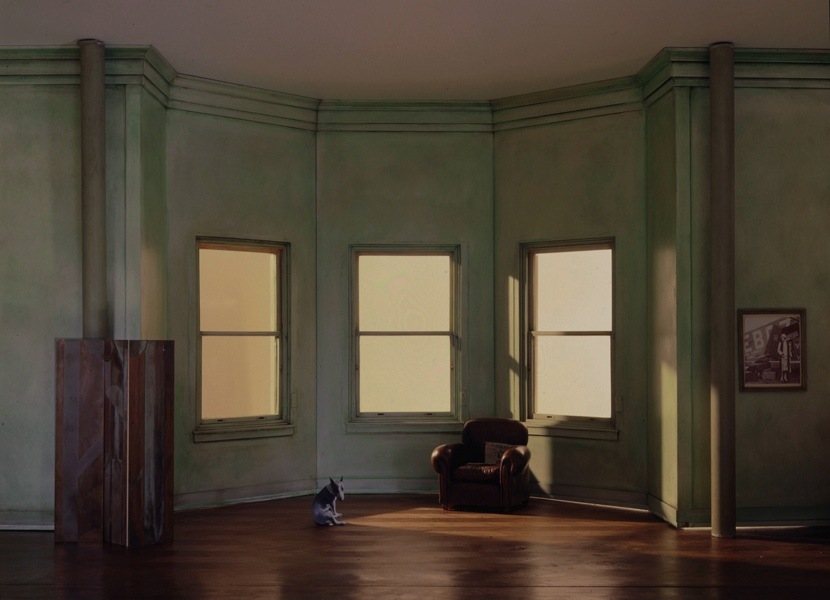 Boxes at A Photographic Survey Exhibition
The multi-talented artist used a variety of artistic skills to create his miniature picture sets. The boxes were first designed and then sculptured, painted and finally properly lit to convey the notion of reality. Charles Matton carefully chose the appropriate lighting to evoke numerous interpretations of his imagery. The perfect composition of colors and shapes creates the illusion of actual objects when photographed. By changing the angles of the camera, Charles Matton created the notion of entering vast interiors. The artist payed special attention to detail, so you can see numerous furniture pieces, rooms covered in wallpapers, but also tiny lifelike dog figures, newspapers the size of matchboxes and miniature paintings on the walls.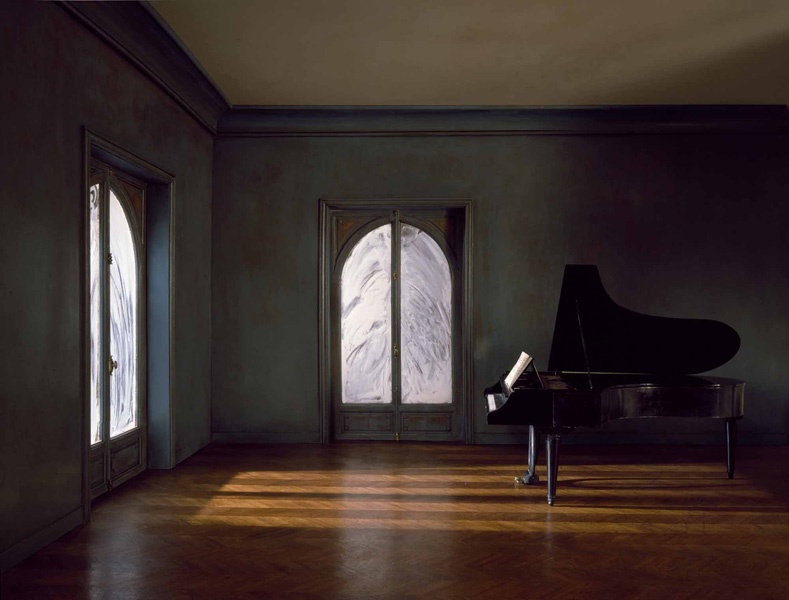 Charles Matton's Canadian Premiere at Stephen Bulger Gallery in Toronto
A Photographic Survey will exhibit an array of works from Charles Matton's several decades long career. Once photographed his miniaturized sets produce almost realistic images depicting a parallel universe of spaces and accessories. The exhibition will open on Saturday, November 28th, 2015 and it will be the artist's first solo show at the gallery and in Canada as well. The visitors of Stephen Bulger gallery in Toronto will have the opportunity to explore the amazing world of Charles Matton till January 16th, 2016 when the exhibition closes.
Don't forget to sign up for My Widewalls, your FREE guide through the world of Contemporary and Urban art!
Images courtesy of Stephen Bulger gallery