Tender 2 The Sunshine Room
Tender 2 The Sunshine Room is the title of a new exhibition by Charlie Billingham opening tomorrow on May 22 at OHWOW Gallery. This exhibition realizes an expanded presentation of Billingham's recent series of small-scale paintings and sculptural pieces, both inspired by silhouettes of boats, as well as several new, large canvases, which depict glass houses.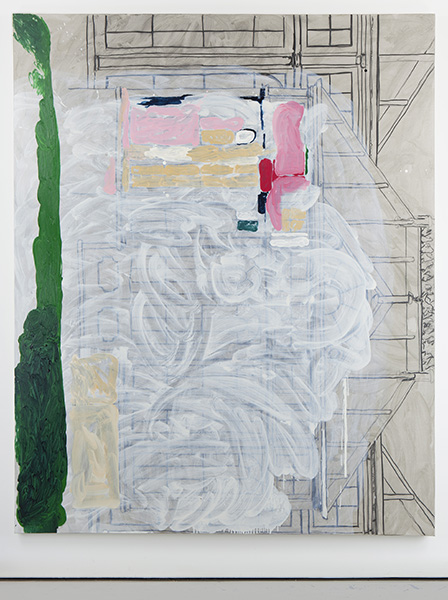 Tender
Billingham's practice focuses on pigment, texture, and surface; he uses acrylic, oil, or both, applying paint on different surfaces depending on his desired outcome. His series of approximately 30 small-scale paintings are abstracted seascapes, depicting two boats floating at sea, inspired by summer holidays by the ocean. As a painter, Billingham looks to personal and shared experiences as a source for his topics and imagery. The boat paintings hang on top of grid-patterned backdrops, which Billingham executes directly onto the gallery's walls. This way, his intimate pieces penetrate into the greater context – a space of the gallery for them to exist.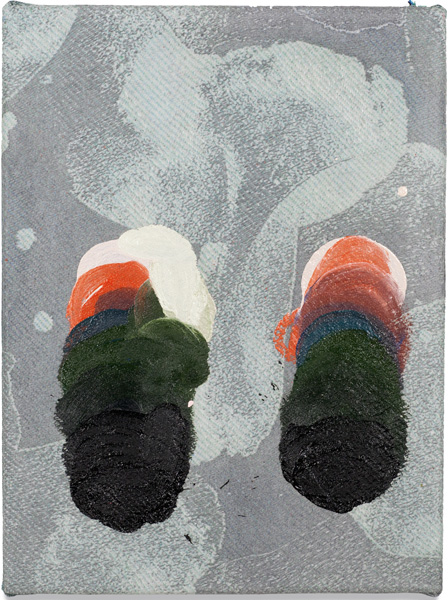 The Sunshine Room
With four large paintings the artist delicately images glass conservatories. Each is titled The Sunshine Room. These works are more objective representations than the boat paintings, however, the tangible subject still invites an emotional discourse – these structures appear sheltering and alienating, simultaneously. In addition to the two-dimensional work, Billingham includes three sculptural pieces in the exhibition that mimic the contour of a specific sailing dinghy. Built from Zebrano and plywood with chrome fixtures, these constructions also act as a framework as each contains a pair of paintings. The boat sculptures sit on top of large, woven tapestries – the pattern based off a watercolor that the artist painted after one summer trip; ultimately, the tapestry elements symbolize the inception of this entire body of work, now presented in Tender 2 The Sunshine Room.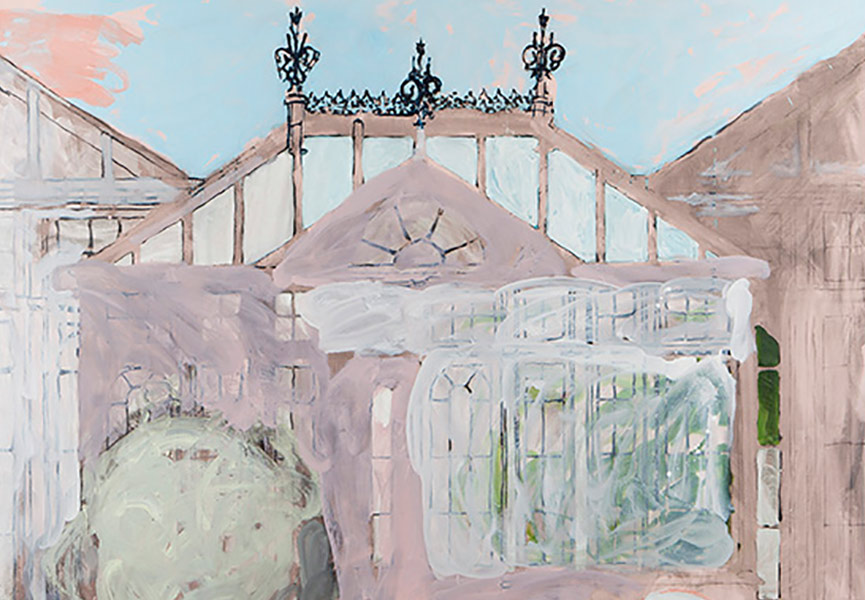 About Charlie Billingham
Charlie Billingham (b.1984, London, UK) completed his joint honors MA at the University of Edinburgh and Edinburgh College of Art in 2008, and recently received a postgraduate degree from the Royal Academy Schools in London. His work was included in several group exhibitions. Tender 2 The Sunshine Room is Billingham's first solo exhibition at OHWOW.