Cheyenne Westphal leaving Sotheby's - Worldwide Head of Contemporary Art is to leave by the end of April
In what the media have called the "exodus", another high-ranking figure is leaving Sotheby's, unfortunately shocking no one. Cheyenne Westphal, auction house's worldwide head of contemporary art, is set to leave by the end of April after 25 years at the company, being the latest in a series of layoffs announced in November, following the fall sales. In a short statement, Sotheby's said: "Cheyenne has been a valued colleague for 25 years who contributed greatly to Sotheby's during her tenure, and we wish her well." While we wait for more similar news, the company announced that Cheyenne Westphal's position will now go to the former London contemporary art department head Alex Branczik, and Oliver Barker will become chairman of Europe.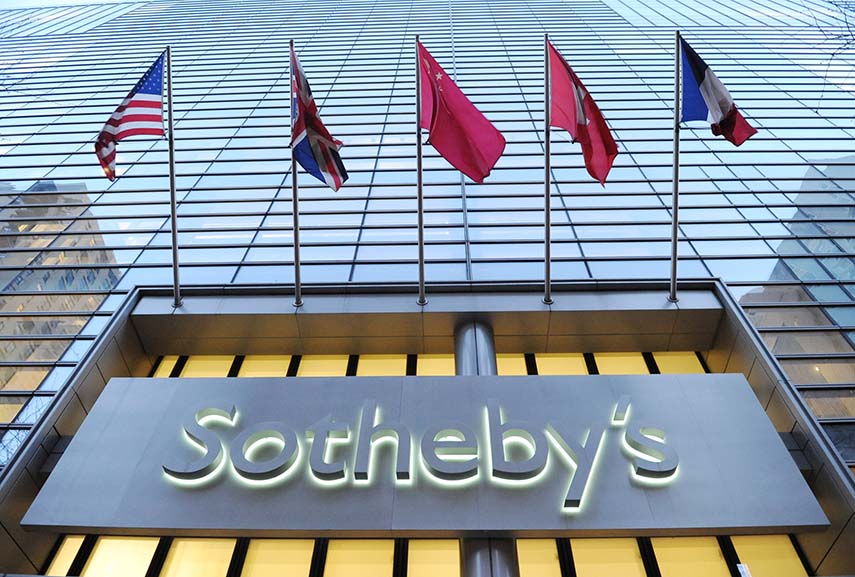 Cheyenne Westphal – Sotheby's Secret Weapon to Leave the Arsenal
Cheyenne Westphal joined Sotheby's in 1990, shortly after her studies at St. Andrews in Scotland, and the University of California. Since 1999, she'd been overseeing every major contemporary art in Europe, becoming responsible for two of the auction house's most remarkable sales. After being named European Chairman in 2006, Cheyenne Westphal realized an unprecedented sale of Damien Hirst works – the now legendary Beautiful Inside My Head Forever, held in 2008. Achieving a staggering £121 million ($200 million), breaking the record for a one-artist sale. But it didn't stop there, as what followed was the $140 million sale of the famed Helga and Walther Lauffs Collection of post-war European art, and another record-breaker: £62 million ($97 million) for the Duerckheim Collection in 2011. Cheyenne Westphal boldly approached Count Duerckheim and became the first person outside the family to see his collection. At the time, Ms Westphal said: "He [Count Duerckheim] simply said, 'You do what you do best.' And he was thrilled with the results."
Cheyenne Westphal talks how she landed the prestigious Duerckheim collection of post-war German art in 2011
And the Layoffs Continue
The resignations of Cheyenne Westphal and Alex Rotter, her co-head who had been at Sotheby's since 2000, came shortly after many other senior staff members also left the company, Among them Henry Wyndham, the chairman of Europe, and Melanie Clore, worldwide co-chairman for Impressionist and Modern art. In November 2015, CEO Tad Smith announced voluntary layoffs following poor financial results for the year, reflecting in profits down 63% from $117.8 million to $43.7 million. The company also announced the arrival of new talent. In January 2016, Sotheby's acquired the Art Agency Partners private firm for $85 million, forming a new fine art division that comprises departments including Impressionist, modern and contemporary art led by Amy Cappellazzo and Allan Schwartzman. The company also announced in March it would post a loss of $11 million for the fourth quarter of 2015, hoping for a brighter future in the hands of a re-invented staff.
Will Sotheby's recover? Share your thoughts on our Facebook page!
  Editors' Tip: Art Auctions: A Look Into the World of Art, Art Auctions and More
Available as Kindle read, Art Auctions: A Look Into the World of Art, Art Auctions and More shares helpful tips on art auctions on ebay, folk art auctions, art antiques, contemporary art and much more. Just about any type of art you can think of you can find at art auctions. All you have to do is a little research for areas near you that are holding auctions, find out when and if they will be having one for the type of art you are interested in and go! If you are more of the type of person that likes to sit back and take your time looking at art then try online auctions such as Ebay!
Featured image: Cheyenne Westphal. Image via leslierankow. All images used for illustrative purposes only.