Where Sea and Sky become One - Chip Hooper and his Creative Process on Show at Robert Mann Gallery
Born in Miami, and raised in Chicago, Chip Hooper (1962 – 2016) developed a sort of a fascination with water while he was experimenting with photographs of Lake Michigan as a young man. It was later in his career that he turned his interest towards world's oceans. He wanted to explore those 'big blue entities', and their endless power to heal the soul of the observer. He became famous for using his large-format 8×10 inches view camera. And now, some of his best art series are going to be exhibited within the show entitled Chip Hooper: California's Pacific 2nd Set at the Robert Mann Gallery in New York. Having in mind that the artist recently passed away, this exhibition will have a unique significance as a post-mortem tribute to the art of Chip Hooper.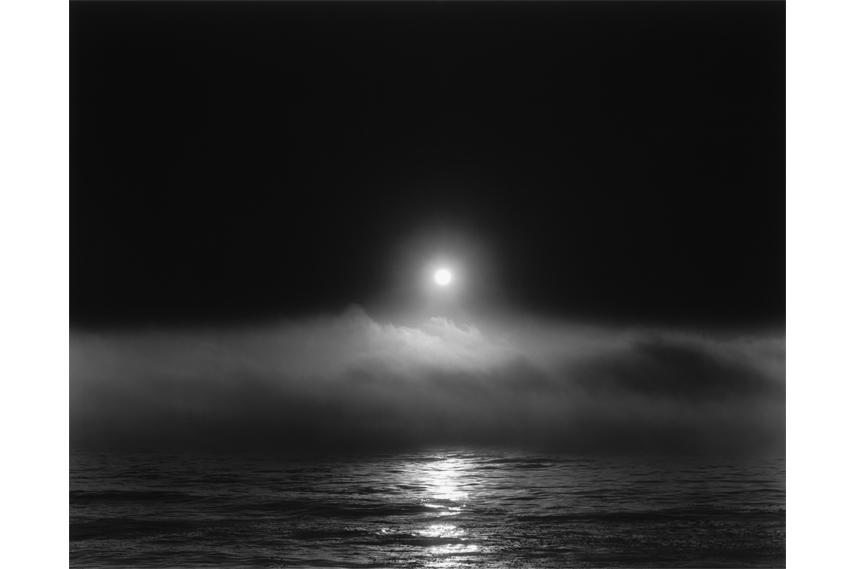 Waves of Strong Emotions
As Hooper once said himself, he is not simply taking photographs. The whole process of creating pictures for him had a deeper meaning. It was a contemplative method of capturing inner feelings as well as exploring the outer seeings. He had claimed that the best images originated when his feeling and the subjects of photographs became one. California's Pacific 2nd Set may be the best interpretation of his specific artistic approach to photography. These works most certainly animate intuitive response, and when they are presented as a series of large-format photographs, it is hard for the viewers not to be not to be absorbed within waves of strong emotions. While he was capturing the peaceful stillness of the Pacific ocean, Chip Hooper managed to bring out its undeniable power of the immersing sentiment. No one can stand still watching this photos, event though they appear simple.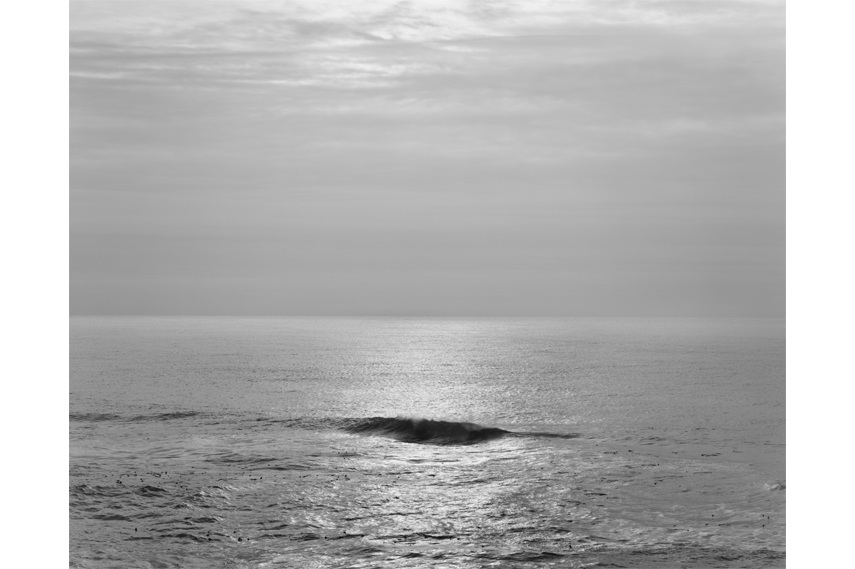 Unifying Point where Everything Changes
Chip Hooper devoted his life to the study of the world's oceans and to the end remained fascinated by the horizon, as an inclusive entity of sea and sky. He used to define it as a perfect moment in time, the moment when light unifies the sea and sky as one. But he knew that nothing lasts forever, so in his Moonlight, Hurricane Point photograph he studied the horizon as a point where everything changes. He thought of it as an everlasting flow of time. In a way, it was the meeting spot for the Earth and the universe, a place where physical and spiritual forces got together. When we look at it this way, knowing that Hooper wanted to capture what was guided by his feelings, then restrained water and solitary waves may be understood as Hooper's self-portraits as well. The interaction with these images was very important to the artist, as it is to the viewers.
Chip Hooper Exhibition in New York
Chip Hooper: California's Pacific 2nd Set will be exhibited at Robert Mann Gallery in New York from May 12 until July 1, 2016. It will feature large-scale photographs from the artist's Pacific series. Besides that, Chip Hooper's artwork can be seen as part of permanent collections in museums all over the United States, such as Philadelphia Museum of Art, Museum of Fine Arts in Boston, Portland Museum of Art, Cleveland Museum of Art, Santa Barbara Museum of Art, and Monterey Museum of Art, among others.
Featured image: Chip Hooper – 1810 Retouched (detail) All images are courtesy of Robert Mann Gallery