Chris Berens and Patrick Kelly at Roq La Rue
The Roq La Rue Gallery have two imminent exhibitions in the shape of Dutch painter Chris Berens and Portland based artist Patrick Kelly. Roq La Rue will be presenting in their Main Gallery space, Nethermoor, a selection of new works in a solo exhibition by Chris Berens and running concurrently in their upstairs gallery, a new series of graphite drawings by Patrick Kelly titled Elusive Object. The Roq La Rue Gallery, located in Seattle, has a history of showing fantastical and surreal exhibitions such as De Anima by Martin Wittfooth and Jean Labourdette and their always amazing group shows (check Fantasy at Roq La Rue and Infusion) and both forthcoming solo exhibitions promise to add to that legacy with beautiful, but vastly differing imagery.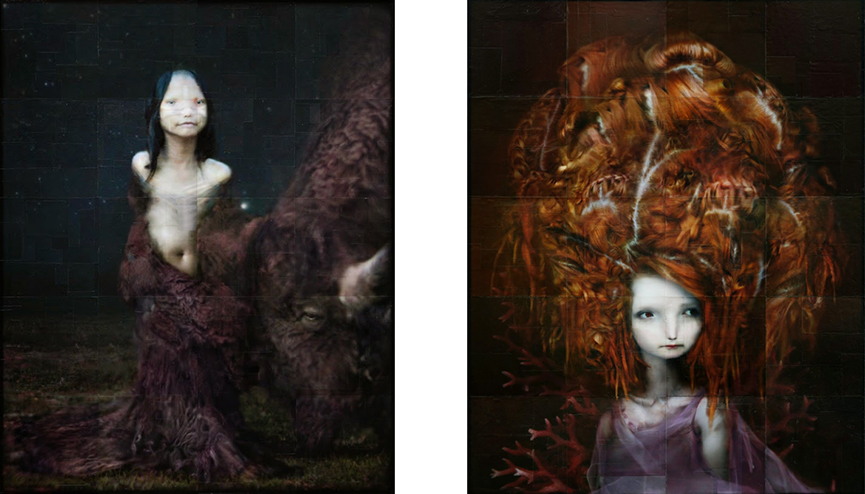 Nethermoor – Chris Berens
The solo exhibition in the Main Gallery at Roq La Rue, Nethermoor, by Chris Berens sees the Dutch artist presenting a series of beautiful and otherworldly images that are loosely based on the book Die Unendliche Geschichte (The Neverending Story) by Michael Ende. Berens takes us into a fairytale, full of wondrous landscapes and strange characters that fuel the imagination and enhanced greatly by the delicate handling of materials that incorporates classical glazing techniques that you would find in a Vermeer or a Rembrandt, to create floating, softly focussed images. The technique for creating the images in Nethermoor sees Chris Berens painting several layers of emulsion before adding a plastic coating and paper which he then works on, painting each section several times and building up layers that create a luminous quality along with the soft focus that fits perfectly with the subject matter. The layers, from a distance, give the impression of images created digitally but once examined it is evident that the artworks are carefully handmade. Berens, born in 1976, works out of Amsterdam and describes himself as a dreamer while his work represents the imaginary world he has seen since his childhood where anything can happen and he simply puts it into paintings. For more fairytale inspired art, take a look at the work of Herakut (Recap: Herakut at Wynwood Embassy), Kelly Vivanco (Peculiar Tides), Richard J. Oliver (This Too Shall Pass) and Victor Castillo (Chilean Fairytales at Merry Karnowsky).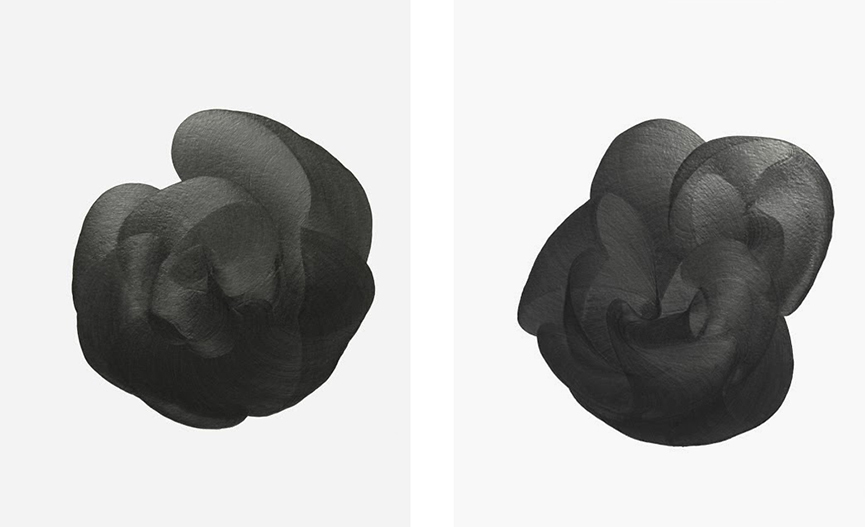 Elusive Object – Patrick Kelly
Upstairs at Roq La Rue, Patrick Kelly will be presenting a mini-solo show titled Elusive Object which will showcase his stark yet beautiful and delicate graphite drawings on paper that allude to forms from the natural world such as shells, flowers and obsidian but also revel in their own oily black metallic shapes created by man. Artist Patrick Kelly has created his own custom made tool to aid his inventions displayed on stark white paper, a kind of jig that helps him to build up repetitive gestures that results in an almost sculptural object on the flat surface of the paper resulting in dynamic and bold abstract sweeps of marks. Working out of Portland, Patrick Kelly has become recognised for his delicate Carbon Trace series of graphite drawings that are receiving high praise. The artist also produced a limited edition book in 2012, Aionios, which worked almost as an opposite to the drawings in that each page was cut slightly differently, again using a jig, that created a multidimensional form throughout the book when the pages were flicked through. Take a look at the work of Loris Cecchini (Emotional Diagrams) for work that has a similar feel albeit in a different style.
Nethermoor by Chris Berens and Elusive Object by Patrick Kelly will be on view at Roq La Rue Gallery from February 5th 2015 until 28th February 2015.
For more fairytales and elusive objects sign up to My Widewalls today!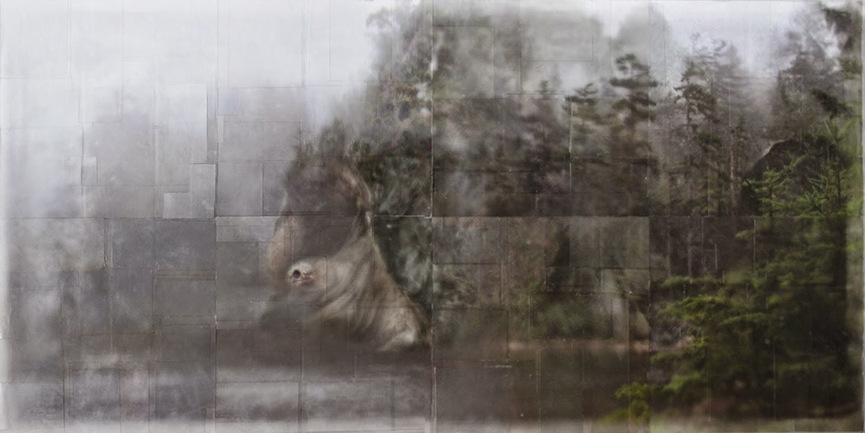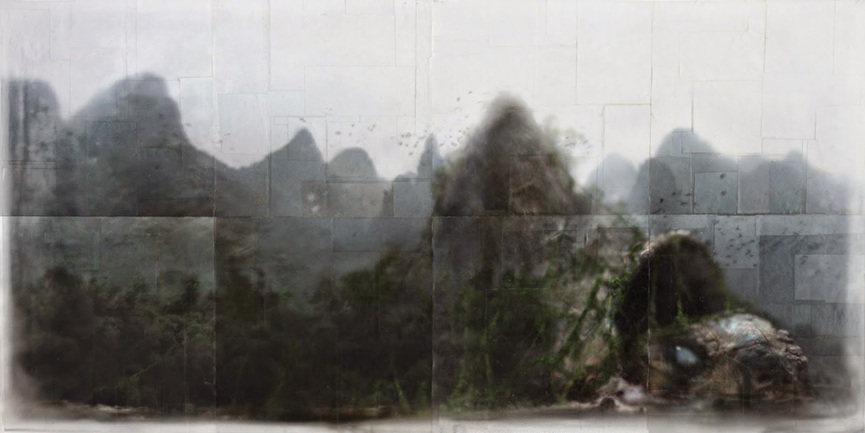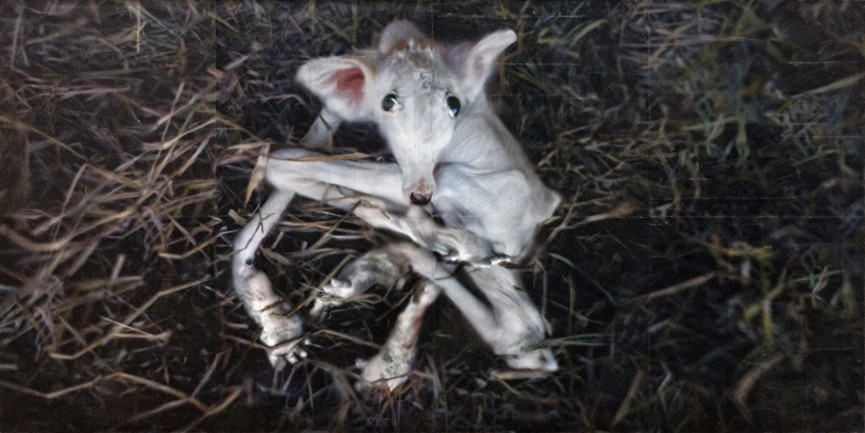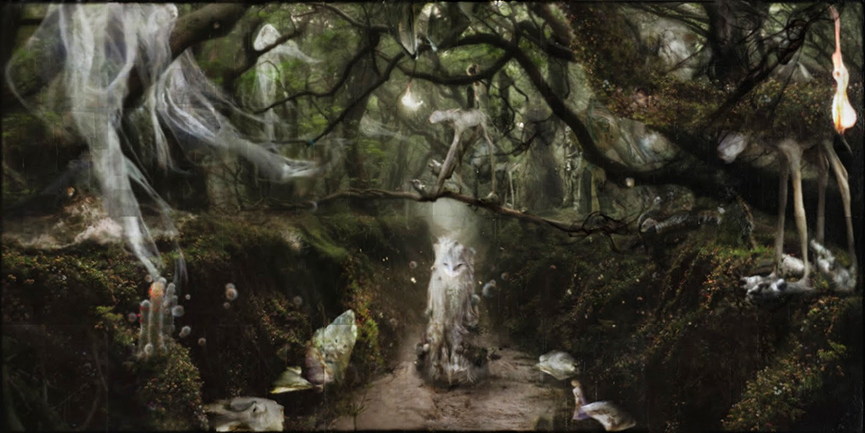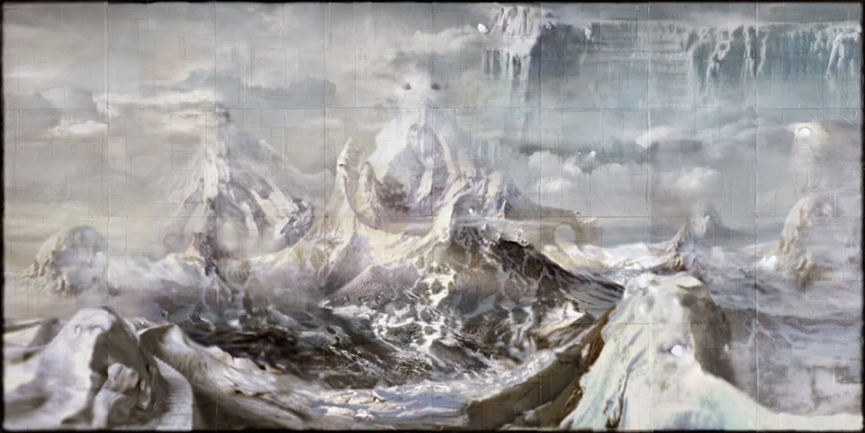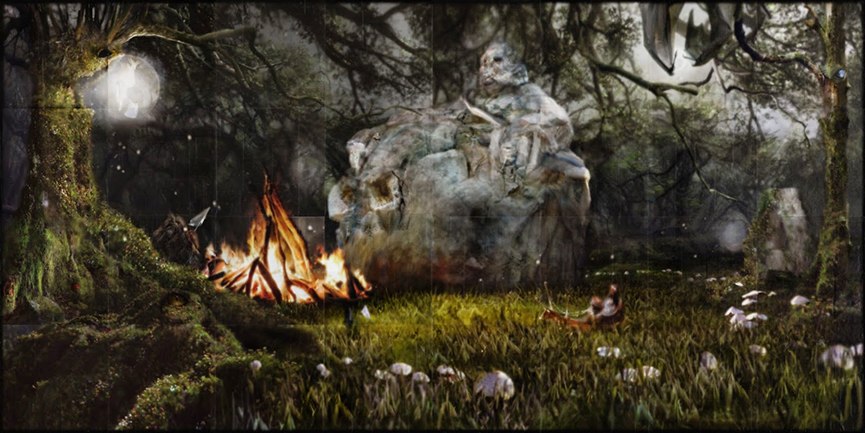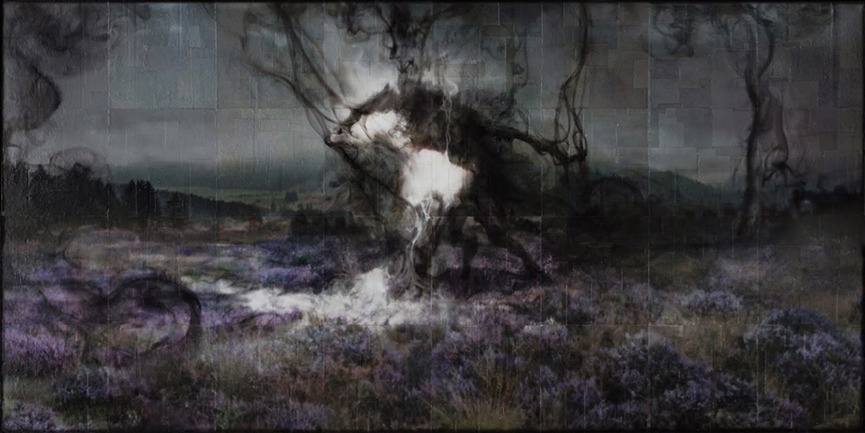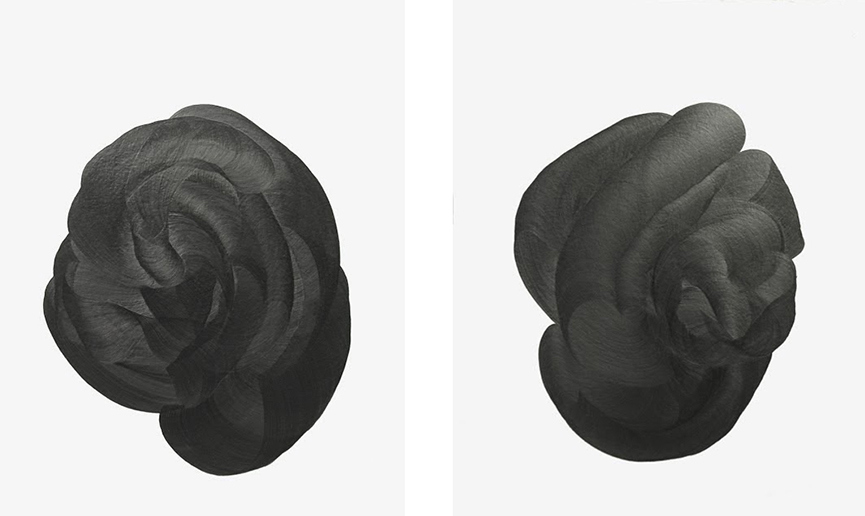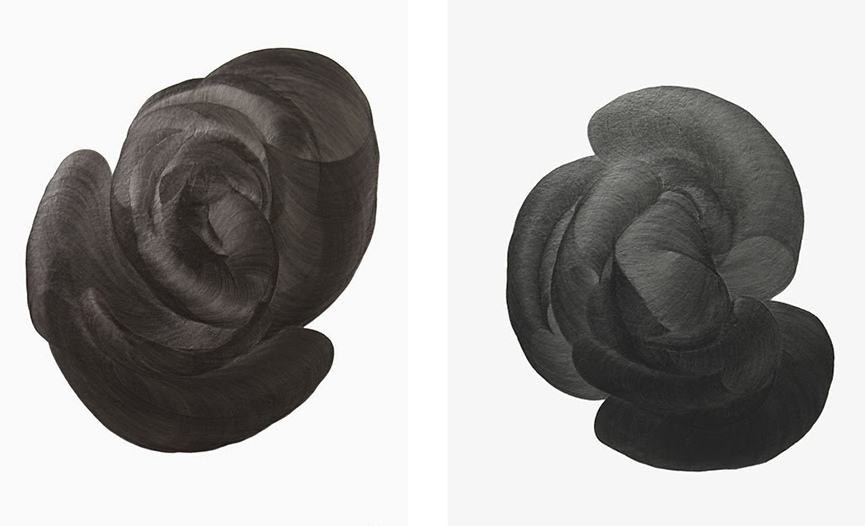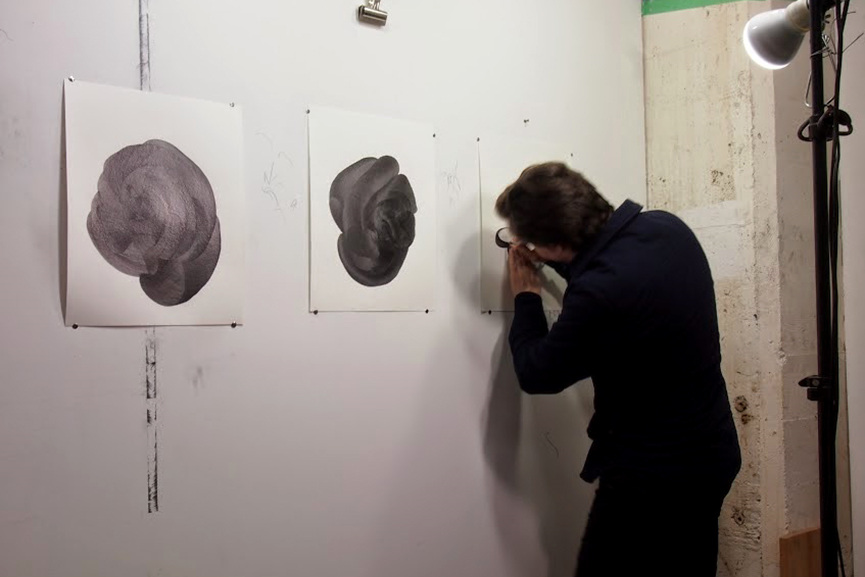 All images courtesy of Roq La Rue.
[mc4wp_form]