Christian Rosa at Kunstverein Heilbronn
We can no longer say that someone is a voice of a generation. Not today. We can only talk of voices – as in plural. When it comes to contemporary art, a time distance is needed to realize if there is a figure that deserves such a trait. Therefore, to say such a thing for an artist of a younger generation, represents a field upon which should be treaded lightly. Be that as it may, we are still going to say it – Christian Rosa is one of the stronger voices of his generation. At Kunstverein Heilbronn, you are going to be able to find out why…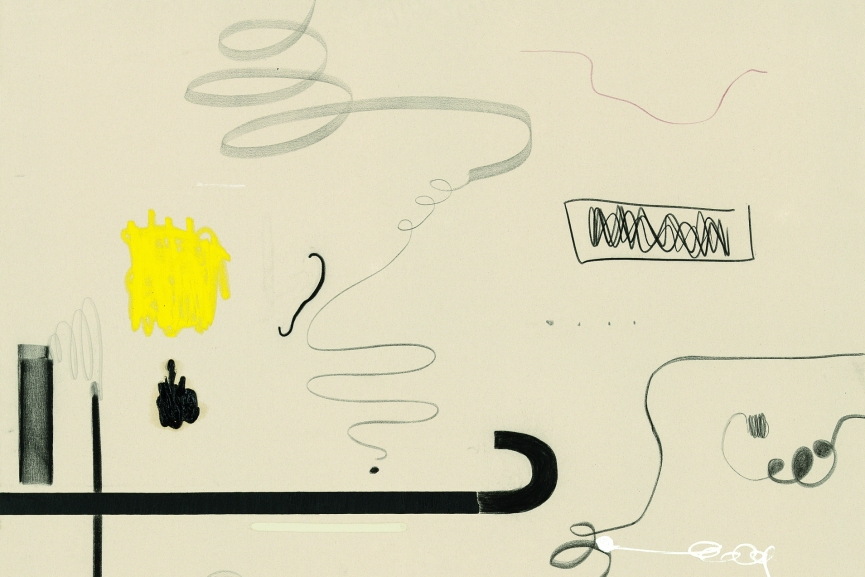 Christian Rosa: Life of a Painter
Christian Rosa hasn't exclusively been involved with the medium of painting. Before taking the brush in his hands as a "regular job," Rosa was (and still is) devoted to filmmaking and had been doing a lot of photography (if you are interested in this medium, be sure to check out The Evolution of Contemporary Photography). If there is one aspect to chose as the most important to describe Christian Rosa's practice, it is most certainly the transformation of his visual language. With the intriguing interaction he achieves through symbolism within his aesthetics, one cannot but appreciate the constuctivistic dimension of Rosa's work. He does this on various levels, all the way to the titles of his pieces, even.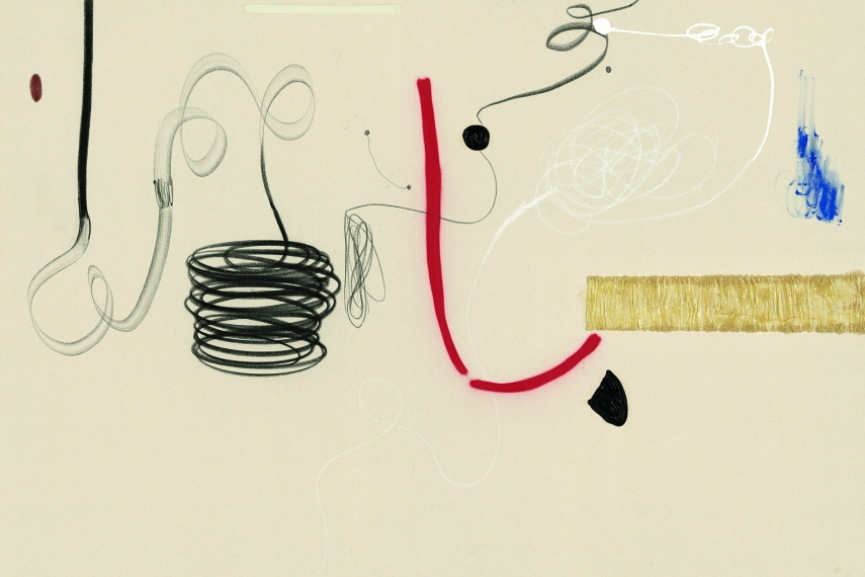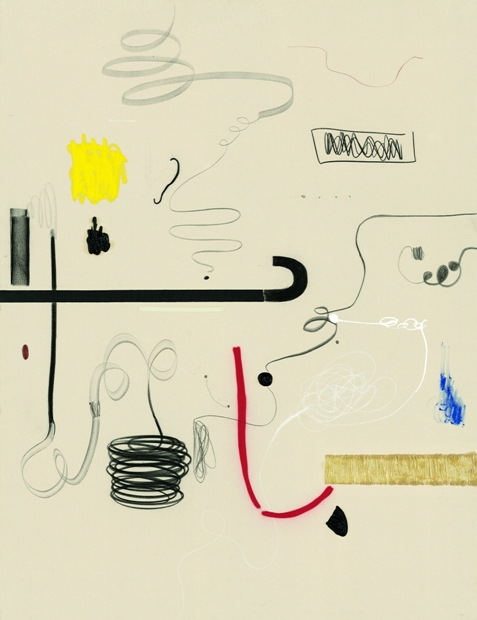 The Art of Christian Rosa
What does Christian Rosa create with lines subtly positioned on raw canvas? At times, his paint is transpired as a squiggle or block, at others, we can see dots and squares. Within the construction, one can almost recognize a face, or is this something that has been implanted in the viewers mind? And that is, in fact, the power of Rosa's expression – instead of creating an entire parallel reality microcosms, Rosa seems to stay within the realm of the meditative. Or, perhaps, Rosa's delicate abstract output is best explained by Roberto Ohrt, who has said that the essence of the force which resides in Rosa's work originates from the "threat" of error and following of different laws… As for his process, the artist has said once that it varies a lot – a times, he enjoys painting with the company of other painters and, at other times, he can only work alone. Most of the time, however, he works on more than one canvas. Should you ask him who is his greatest influence, he would probably say Daniel Richter.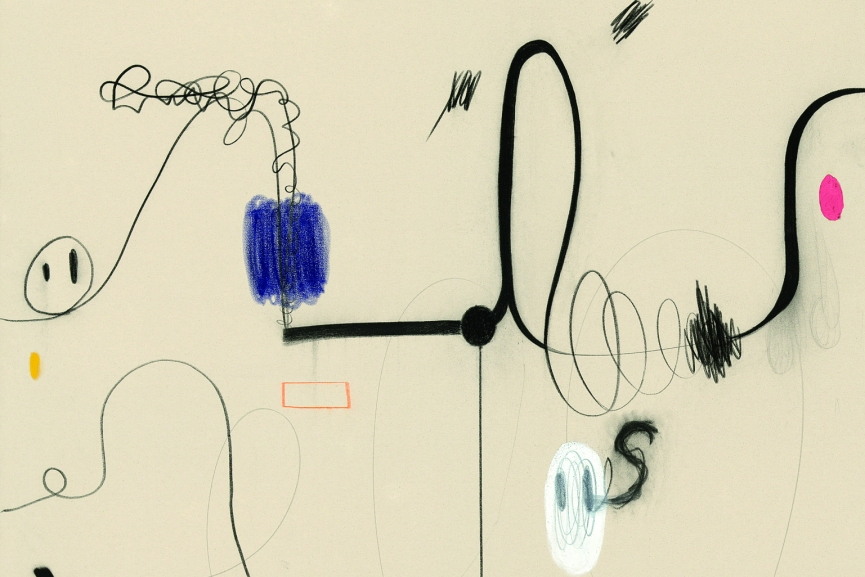 First Exhibition in Germany
The complex ways which Christian Rosa utilizes to achieve a certain amalgam of meaning have earned him a name in the international contemporary art scene, as well as a part of important private collections worldwide. His minimalistic expression is something that can be dwelled upon at length (for different minimalistic outputs, be sure to check out our articles Minimalist Tendencies in Street Art and 10 Minimalist Artists). For the first time in an institutional exhibition in Germany, be sure stop by Kunstverein Heilbronn in the period between January 24th and April 5 2015 and check out I am in Love With Coco show by Christian Rosa.
Be the first to find out when and where inspiring artists are presenting their work across the world – sign up for My Widewalls and always be informed!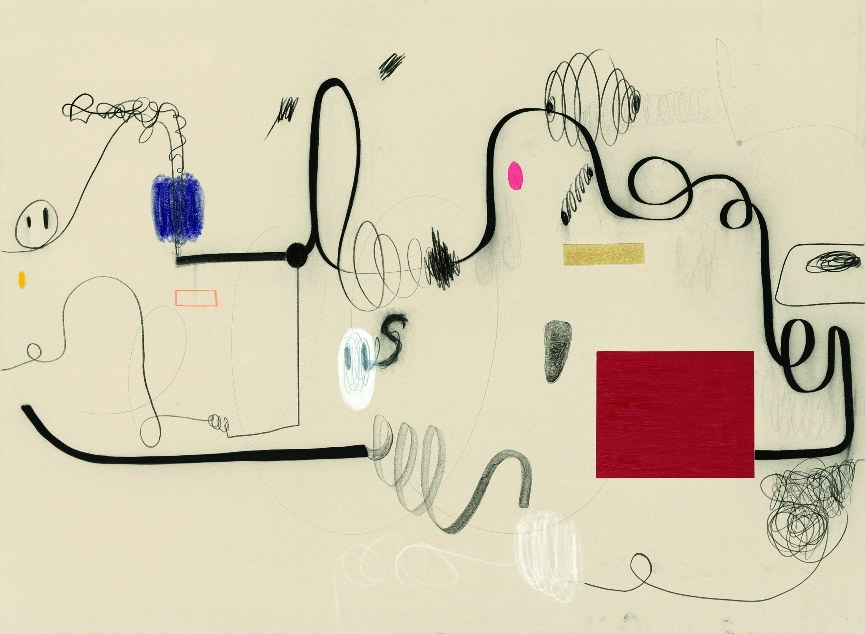 Featured images: Christian Rosa – Daniel Richter wouldn't say so, 2014 – oil, charcoral, dirt, oil stick on canvas (detail); Christian Rosa (photo by Maxime Ballesteros, courtesy Gallery Weekend Berlin)
Unless othervise indicated, all images – photo credit Jochen Littkemann, courtesy: Contemporary Fine Arts, Berlin [mc4wp_form]
Follow These Galleries
London, United Kingdom

London, United Kingdom