Make Mistakes
The place to go for contemporary and urban art in Hamburg is definitely the Affenfaust Gallery, which is preparing a new exhibition by two authors, Christian Roth and Dave the Chimp. Their work will be exposed under the title Make Mistakes, presenting a combination of media, where photography merges with illustration. Christian Roth is a photographer, while Dave the Chimp is a painter and illustrator, and together they will create a witty array of collaborative pieces. Roth is devoted to expressing himself in black and white photography, as he captures scenes drawn out of context, visualizing an absurd or a completely unexpected story. Dave the Chimp on the other hand depicts interesting characters that could look cute at first, but when approached, they exhibit a whole range of negative emotions, from depression, anxiety, nervousness or even death. Make Mistakes opens on June 14 and it will run through July 5, 2014 at the Affenfaust Gallery.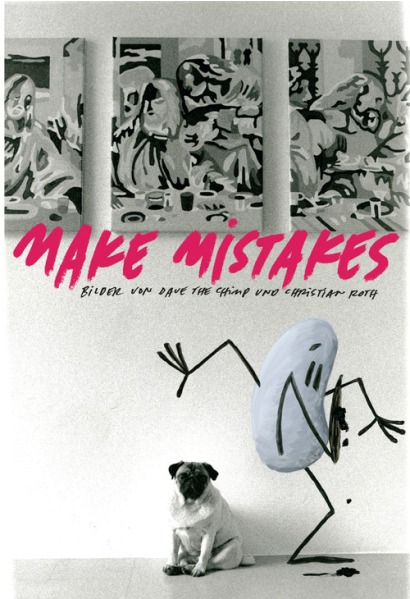 Roth and Chimp
Just thinking about extracting certain scenes from the everyday context seems exciting. Manipulating photographs and staging situations, the two artists present a tranquil but gloomy atmosphere, with overt elements of morbidity. Multiplying the portrayed subjects, their mutual relationships become another factor within the work. In such a strictly directed environment, if even the slightest fraction of reality is added, the entire meaning of the image changes completely. The creative process in which both of the exhibiting artists were engaged reveals a deeper contemplative level. A Roth's photography is covered by acrylic interventions by Dva the Chimp, it is turned from the most accurate image of reality into an artistic means, or even the foundation material of the final outcome. Applying the paint directly onto the photo surface is a display of bravery and decisiveness, just like in real life, nothing can be changed or reversed, similarly, as the images are captured on camera to begin with.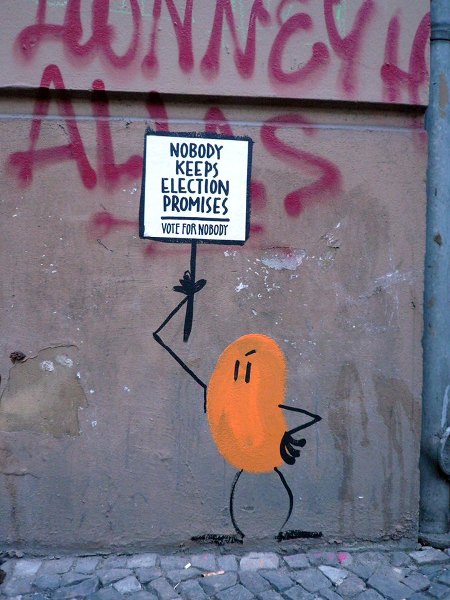 Absurdity as the leading concept
Christian Roth and Dave the Chimp have based their collaboration on the shared fascination with the absurd, as well with the universal need to provide an absurd situation or an image with meaning in order to gain control over what makes no sense. The two enjoy the interplay with exactly that moment of instability or insecurity, where nothing is as it seems and the confusion starts taking over. Balancing on the verge of what can be explained and in which way it can be interpreted, this successful artistic duo empower the observer to reach his own conclusions, reading the works on the visual and energetic levels alike.
The final conclusion can only be that  – there is no truth, there are only infinite individual realities coexisting in what we perceive as the material world.
Make Mistakes!
Christian Roth and Dave the Chimp met over a decade and a half ago through the common skateboarding activities. Making mistakes is something they are used to, falling and getting up again, practicing without fear to fall all over. This is the philosophy they transposed into their visual expression, composed out of analog photographs with painted interventions, where nothing can be digitally enhanced or corrected. Their naivety is something constant, as they thrive on every unexpected, but spectacular moment. Their Mistakes are therefore almost deliberate, knowing they will bring a new perspective, new piece, new idea.