Christie's in USA Changing its Business Strategy? Offices to Close in Philadelphia, Boston and Palm Beach
Christie's, the world's biggest auction house by revenue is about to close its offices in three Unites States cities – Philadelphia, Boston and Palm Beach. A bit sudden and unexpected decision by Christie's in the USA comes probably as a consequence of house's changing business strategy. We should remind that, back in January, Christie's reported a five percent decline in global sales, a statistic that was surprising given a year that saw record prices and new market highs for artists including Amedeo Modigliani ($170.4 million) and Pablo Picasso ($179.4 million). But, is this decline in sales the reason why Christie's is shutting down its offices? Let's see what the auction house has to say.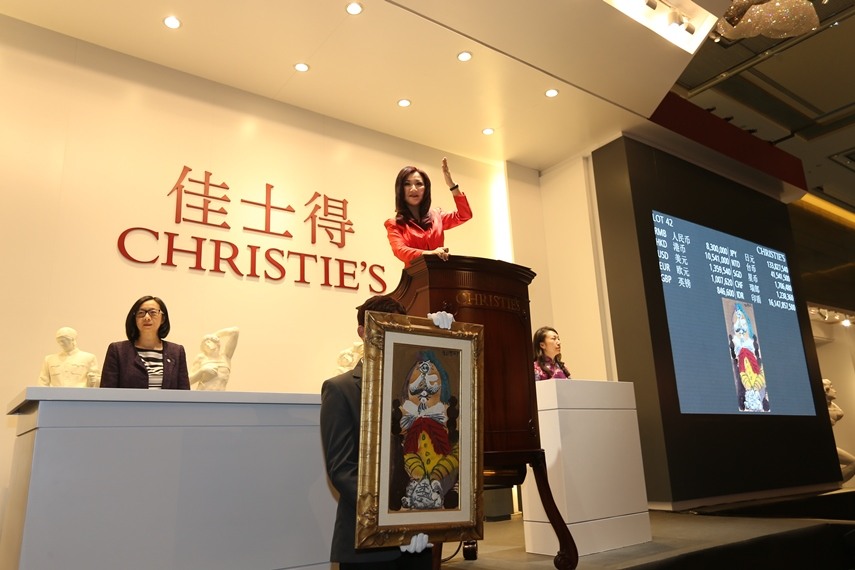 Christie's Closing Offices in the USA
Christie's is shutting down offices in Boston, Philadelphia and Palm Beach, Florida. Clients in these regions will be served from the New York office, a spokeswoman for the auction house said in an e-mailed statement, and according to Bloomberg. Christie's plans to expand investment in the West Coast, the Midwest and Southwest regions, she said. The spokeswoman also added that: As part of our regular business practice, Christie's continually evaluates its existing business strategy and growth plans to ensure proper alignment to optimize our engagement with new and existing clients. The result will be a focus on a new Christie's branded space in Beverly Hills to service Southern California while a regional office in Miami will continue to provide best in class service to our clients in the Southeast region and South America.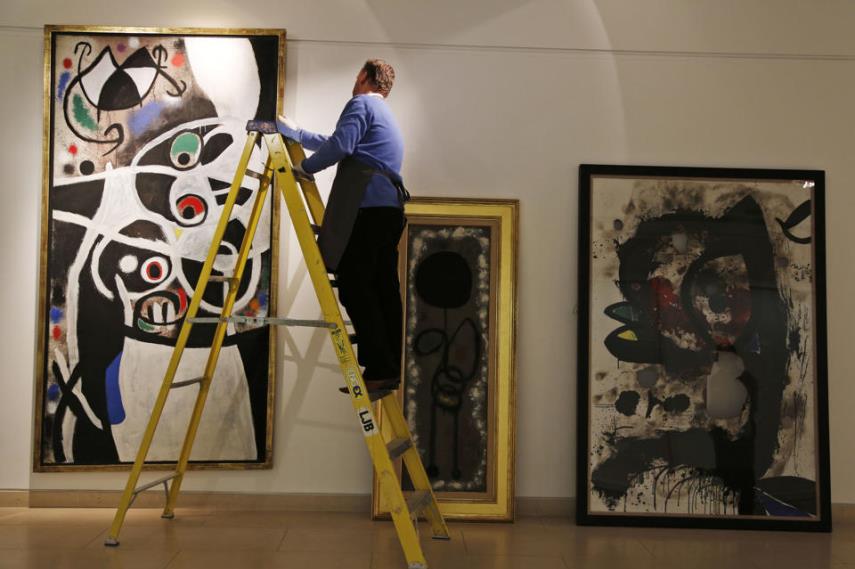 Reaction to the Art Market Decline?
OK, we cannot say that Boston, Philadelphia or Palm Beach are major hubs of the contemporary art scene in the United States; however it's obvious that Christie's is changing its business strategy. Auction houses (not only Christie's) are preparing for a slowdown in the art market, with upcoming bellwether sales of Impressionist, modern, postwar and contemporary art expected to be smaller than last year. Christie's reconfigured the way it is offering categories including Russian art. Sotheby's eliminated 5 percent of its staff through the buyouts it had offered in November. Cheyenne Westphal, Sotheby's worldwide head of contemporary art, is set to leave by the end of April after 25 years at the company, being the latest in a series of layoffs announced in November, following the fall sales; co-chairman of Impressionist and Modern art and chairman of its business in Europe, Melanie Clore, left Sotheby's at the end of February, and so on. The decline of the global art market in 2015 (as reported by TEFAF Art Market Report) influences the business strategy of big auction houses.
We would like to hear your opinion! Please comment on our Facebook Page!
Editors' Tip: The Art Business
It's very important for all actors involved in art business to follow the latest developments on the global art market. Sometimes the market declines, sometimes grows. Drawing on the vast experience of Sotheby's Institute of Art, The Art Business exposes the realities of the commercial trade in fine art and antiques. Attention is devoted to the role of auction houses, commercial galleries and art museums as key institutions, with the text divided into four thematic sections covering: technical and structural elements of the art market, cultural policy and management in art business, regulatory legal and ethical issues in the art world, the views, through interviews, of leading art market experts. This book provides a thorough examination of contemporary issues in the art business, and the mechanisms and influences which underpin its evolution.
Featured Image: Christie's via observer.com