Christoffer Relander: Symbiosis
The turbulent and never dull relationship between man and nature has been triggering the imagination of artists as one of the biggest sources of inspiration through history. Such is the case with Finnish fine art photographer Christoffer Relander, whose beautiful approach to the subject is described through double or multiple layers of exposure. In an exhibition entitled Symbiosis to be hosted by Galleri GEO, the artist will show the works from his We Are Nature series and a brand new print release that includes three new prints.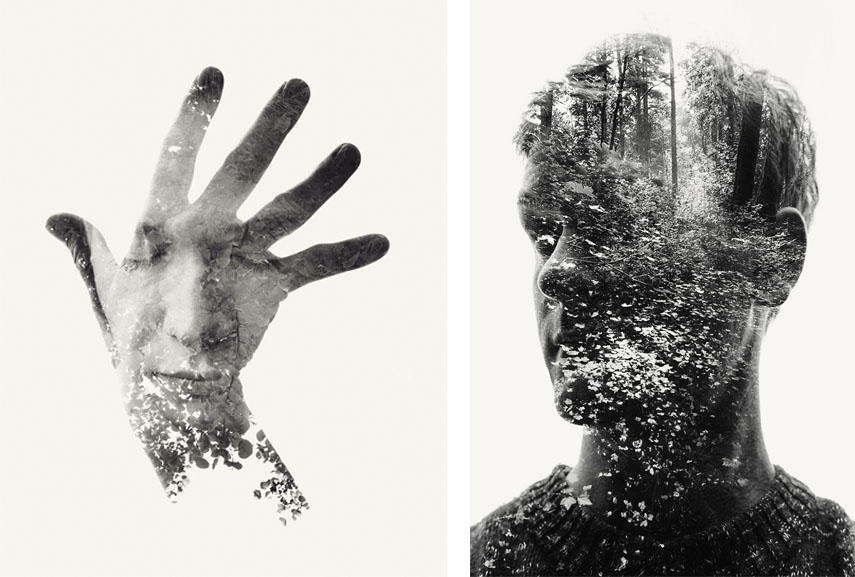 We Are Nature
The We Are Nature series is an ongoing project since 2010, composed of photographs depicting the blend of a portrait and the elements of nature. Christoffer Relander, an experimental photographer by his own admission, deprives his portrayed subjects of any identity and attributes the images of nature to them instead. Whether it's a certain season, a kind of tree or a simple detail captured in our environment, they are used to describe the connection of man and nature in general, and not tell an individual story. Leaves, trunks, barks and lawns become an integral part of the image, just as much as the silhouette of the person in which they are immersed. Christoffer Relander's characters are made of the world, and the world of them, as two inseparable notions that have finally found a way to coexist in harmony.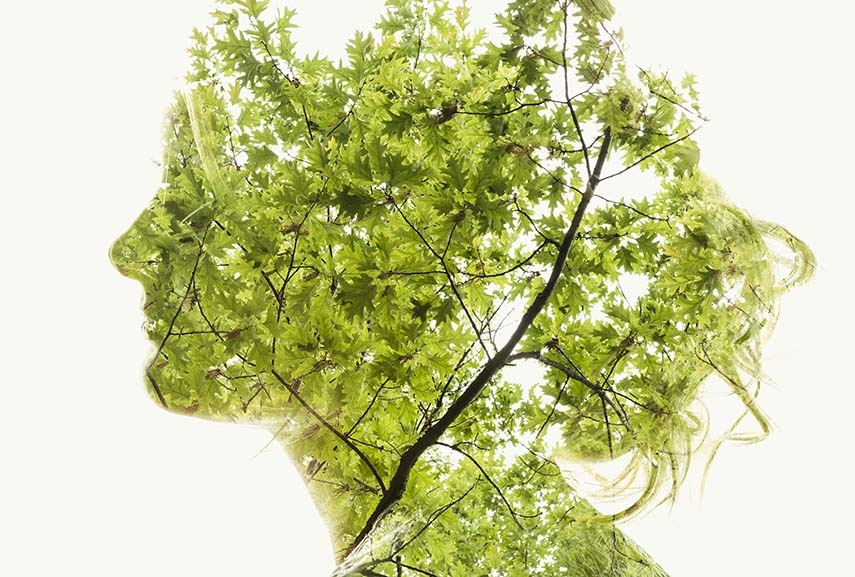 The Exposures of Christoffer Relander
The very nature of this ambitious project by Christoffer Relander gives the viewers an opportunity to identify with what they see and let the images reflect upon them. To achieve this, the photographer used the old technique of double and multiple exposure, but without the excessive use of an editing software. The whole magical process is being done in the camera itself, where different images are being overlaid on-the-spot, with only a slight final touch in Lightroom aiming to embellish the aesthetics of the artwork. This kind of image-making gave extraordinary results, both visually and conceptually, producing the very idea Christoffer Relander had in mind when transmitting the idea of Symbiosis.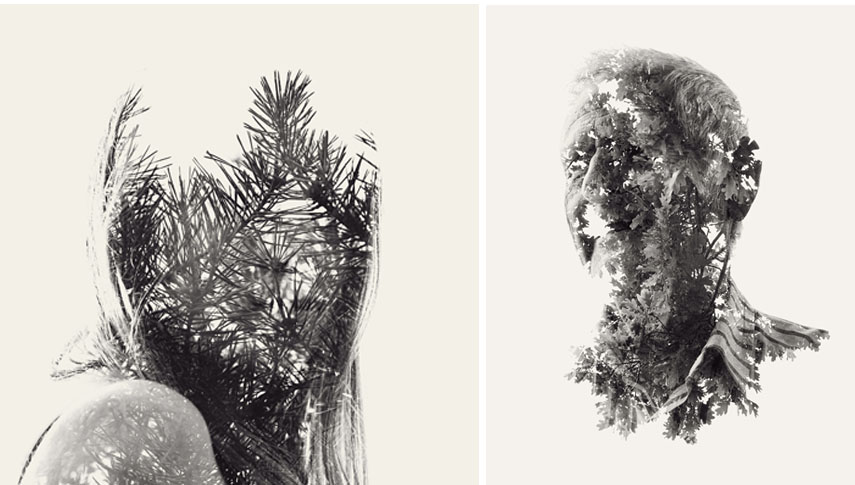 Symbiosis at Galleri GEO
Christoffer Relander was born in Finland in 1986. His interest in photography started at an early age, but it wasn't until he served the Finnish Marines between 2008 and 2009 that it had fully developed. Today, Christoffer Relander works for clients such as Adobe, Nikon, Oxford University Press and the Finnish Forest Industry, and his work can be seen in publications like LA Times, The Huffington Post and even Oprah.com. Since his first exhibition in 2012, he's had several more in Finland, Russia and the USA.
Symbiosis, an exhibition of works by Christoffer Relander opens on May 22nd at Galleri GEO in Bergen, Norway. The reception will be held on the same day from 6pm to 9pm.
For more great photography, sign up for My Widewalls!
Featured image: Christoffer Relander – Bark All images courtesy of Galleri GEO