Exhibition of Photographs by Christopher Payne : Asylum at Benrubi Gallery
In 2009, British author and neurologist Oliver Sacks wrote an essay to accompany a photography book of renowned artist Christopher Payne, which depicted a series of mental hospitals across the United States. In Asylum: Inside the Closed World of State Mental Hospital, Mr. Sacks describes these places as "where one could be both mad and safe", and the images of Christopher Payne seem to visually justify such statement to a haunting extent. Between the years 2002 and 2008, he photographed seventy abandoned institutions in thirty different states, and now these photographs will go on view at New York's Benrubi Gallery, for an exhibition entitled Asylum.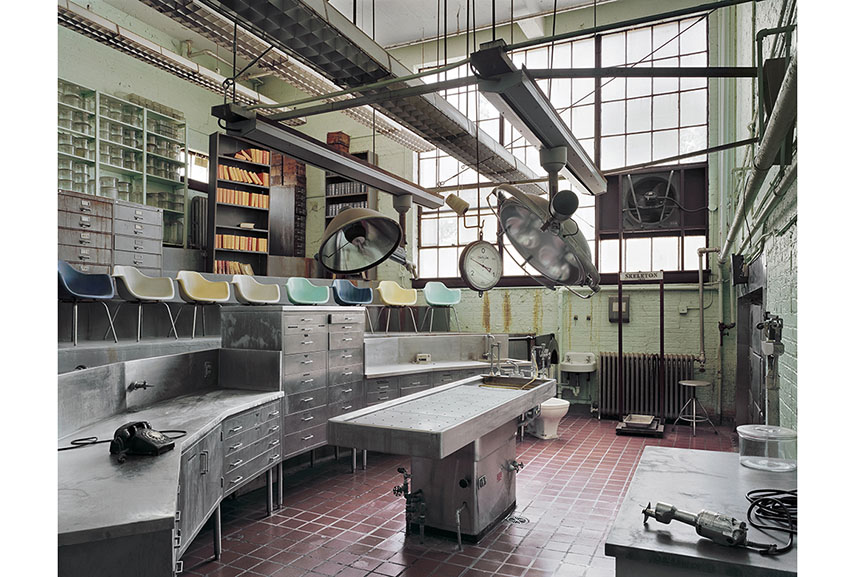 Asylum
America's vast mental hospitals, with their lavish grounds, incredible views and numerous pavilions, represented an often sight for more than half the nation's history. Many experts believed that well-designed buildings and grounds, as well as a peaceful environment and fresh air could all contribute to a quicker healing of mental illness. Through the photographs of Christopher Payne, we see the splendour of these facilities – or better yet, proper palaces, both indoors and outdoors, their crumbling façade and dusty rooms. Some of them could even house up to 10,000 people, back in the day when there were no psychotropic drugs and before policies shifted towards community-based care and emptied these buildings out, leaving them in the hands of decay and oblivion.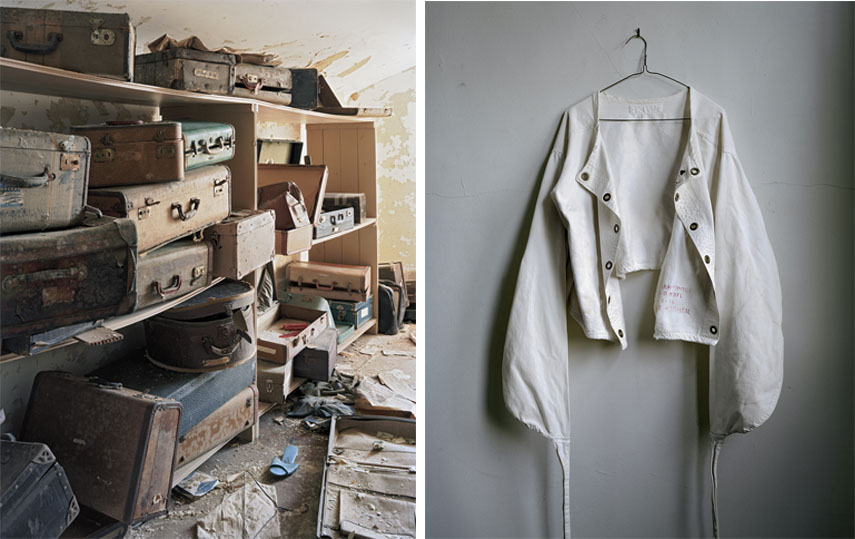 Traces of the Mentally Ill
Many of the mental hospitals that Christopher Payne photographed have been demolished since, giving his Asylum an even greater visual value. Just like the project will now preserve their history for good, these institutions held record of those who inhabited them, relaxed in their movie theatres and bowling alleys, worked in their vegetable gardens and spent time at their hairdressing salons. Their presence can be felt through the traces they left behind, the labeled toothbrushes still hanging in neat rows, the ironed dresses hanging on the racks. They were just there, it seems, yet they had gone a long time ago. Their spirit, however, is ever-present, through the cracks on the walls, worn out pavement, shelves packed with forgotten suitcases and shoes, the air filled with melancholy and unease. Christopher Payne's photographs leave us moved, with a deep sense of compassion, wondering what ever happened to the lost souls we keep seeing in these rooms.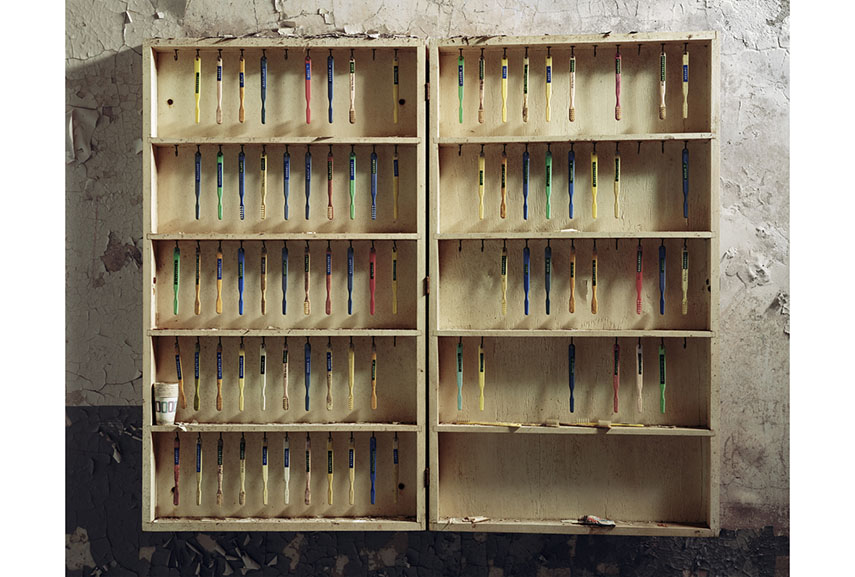 Christopher Payne Exhibition at Benrubi Gallery
Asylum, an exhibition of works by Christopher Payne, will be on view at Benrubi Gallery in New York City, USA, from February 11th through March 26th, 2016. The opening reception is scheduled for February 11th from 6pm to 8pm. Artwork prices range from $3,000 for the 24 x 30" works (edition of 10), $4,800 for 40 x 50" (edition of 10 + 2 APs) to $6,800 for 50 x 60" (edition of 5 + 1 AP).
Featured images in slider: Marble Staircase, Yankton State Hospital Yankton, South Dakota, 2008; Noble Hall, Connecticut Valley, State Hospital, Middletown, Connecticut, 2003; Patient Bathtub, Fairfield State Hospital Newtown, Connecticut, 2003; Patient Dresses made at Clarinda State Hospital, Clarinda, Iowa, 2007. All images courtesy of Benrubi Gallery.
Follow These Galleries
New York City, United States