Clemens Behr at Mini Galerie
The internationally acclaimed German artist Clemens Behr is coming to Holland, with his first exhibition in the country hosted by Amsterdam's Mini Galerie. The space previously hosted The Colour Sphere, showcasing works of four female artists, as well as the first solo show of the Dutch duo Graphic Surgery.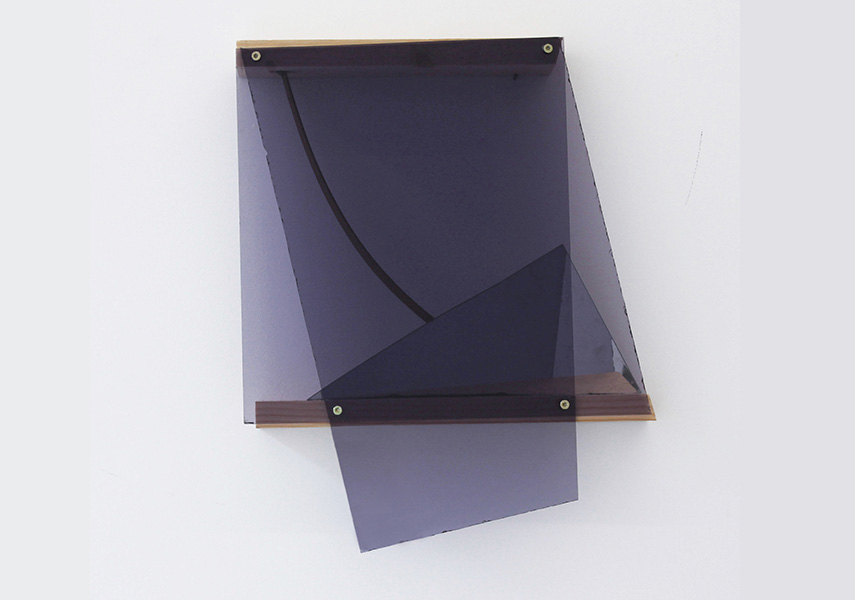 The Art of Clemens Behr
Clemens Behr's approach to the world of sculpture is unique and contemporary. His fragile-looking, site-specific and complex installations interact with the surrounding environment by becoming an almost integral part of it and reflecting its nature. These ephemeral pieces of architecture are made from recycled materials and transformed into basic geometric forms and reside in both public and interior locations. Tackling the genre of assemblage, Behr uses found materials, wood, tape, glass, cardboard and paint and creates large-size pieces, often leaving their destiny in the hands of passers-by. Most of his work is improvised, with Behr catching the spur of a moment and making his art as he goes and with what he has. The space inspires shapes and colors and leads the way of an aesthetic creation. Although his work evokes chaos, his forms are clear, interconnected and thoroughly expressive. His art calls to mind Marcel Duchamp's ready-mades and Kurt Schwitters' assemblages, confronted with contemporary trends and techniques and sometimes linked with street art.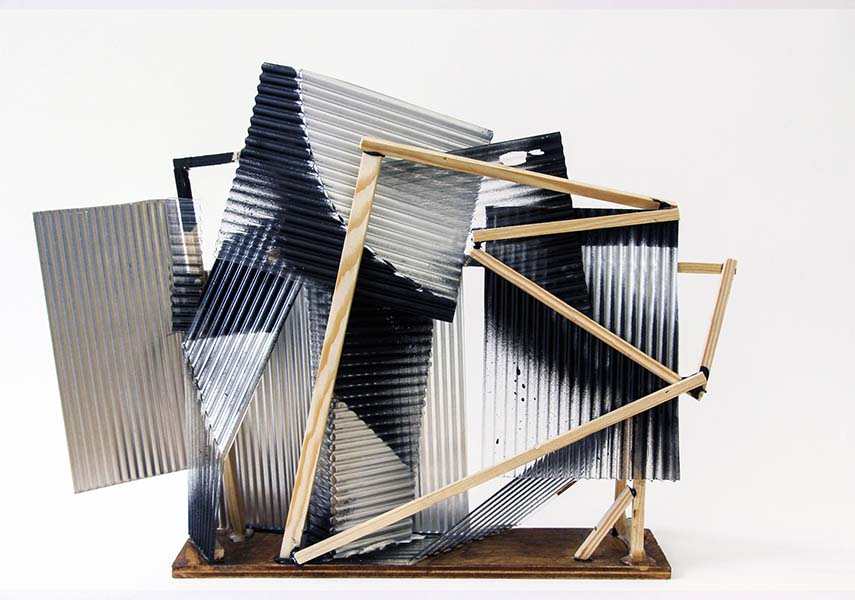 Solo Show at Mini Galerie
For the solo show at Mini Galerie, Clemens Behr developed a new body of work, designed exclusively for the gallery's space as its departure point. It represented a challenge, as the artist transitioned from his trademark, large-size installation to those of smaller dimensions. While his artistic vision remained the same, his paintings and sculptures became more compact yet they carry the same energy and formal significance with an increased attention to detail and decreased trouble with gravity. The elaborated collages and studies of space often place a sculpture into a frame and demonstrate great skill in being able to translate an idea into an abstract, conceptual artwork that floats between two and three dimensions.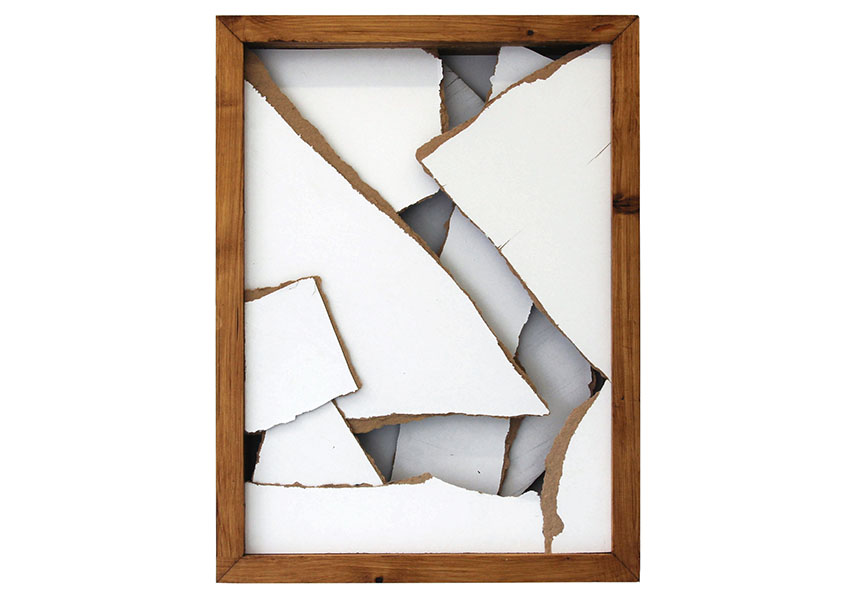 Clemens Behr
Clemens Behr was born in 1985 in Koblenz, Germany. After his studies in Graphic Design at the University of Applied Sciences in Dortmund, he studied Facultat de Belles Artes in Barcelona, Spain, and is currently studying fine arts at Universität der Künste in Berlin. He had more than ten solo shows and has participated in numerous group exhibitions and festivals around the world, including Abstract in Berlin. Small Works, Clemens Behr's solo show, opens on February 20th at Mini Galerie in Amsterdam, The Netherlands, and will be on view from February 21st until March 28th, 2015.
Like German art? Check out our 10 German Artists list!
Like art in general? Sign up for My Widewalls and enjoy the best of it in one place!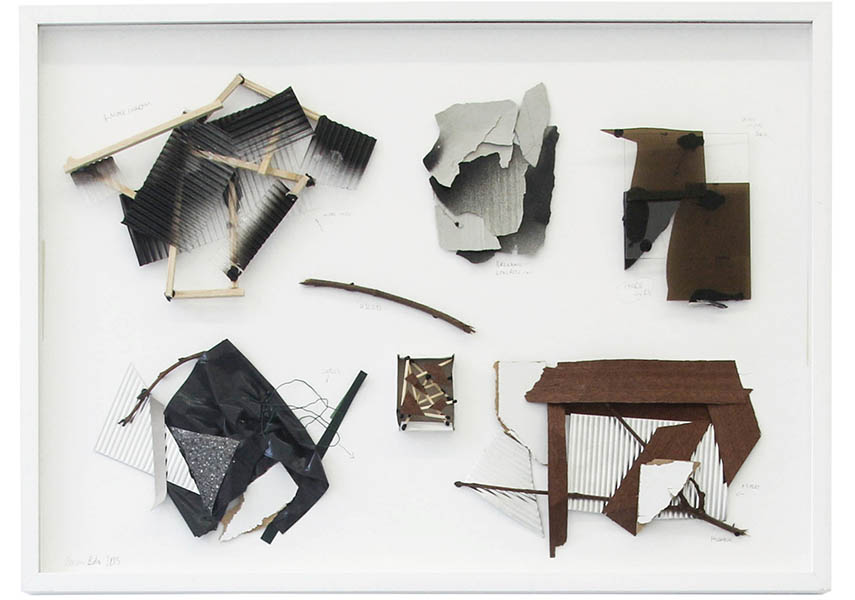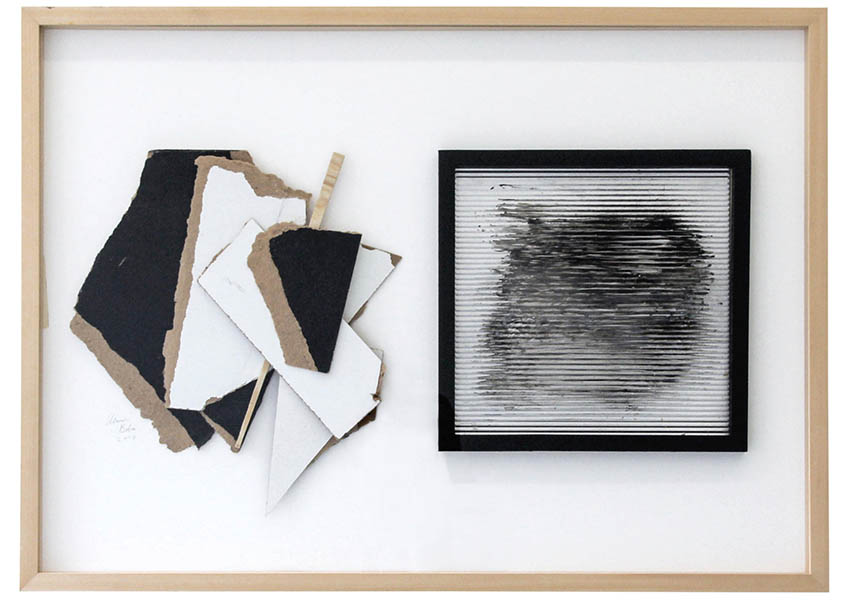 Images courtesy of Mini Galerie.
[mc4wp_form]
Follow These Galleries
Amsterdam, Netherlands

Berlin, Germany

Rome, Italy