Coachella Festival Takes it to a New Level with Huge Art Installations for the 2016 Edition
By combining famous musical bands and equally celebrated visual artists, Coachella music and arts festival has created a unique artistic expirience that's captivated visitors for almost two decades. Every year, Coachella Festival is putting more and more emphasis on its visual elements and the artworks displayed at the event are quickly turning viral. This year, the organizers have decided to showcase the biggest and the best visual works that the festival has ever seen and have commissioned several prominent, international artists for the job.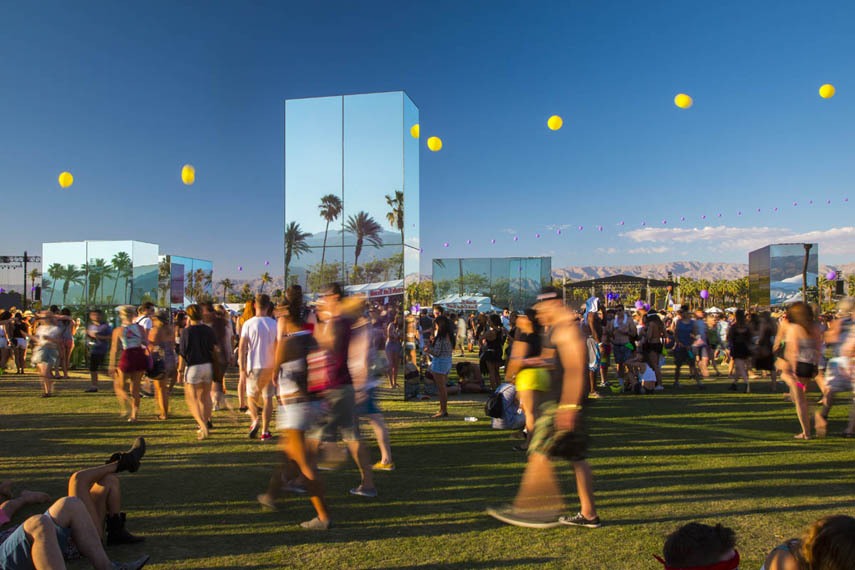 Where Visual art and Music Combine
Last year's edition of Coachella Valley Music and Arts Festival was marked by a giant inflatable caterpillar that roamed the crowd occasionally turning into a butterfly. This massive art piece was created by Poetic Kinetics an art collective also responsible for a giant 36-foot-tall figure of an astronaut, who not only walked among the sea of visitors but also showed peace and thumb up signs to animate the crowd. A giant mirrored installation by Phillip K. Smith III was hugely popular and utilized for numerous selfies, but now the organizers of the event claim that they will "top all that" and make the 2016 edition more spectacular than ever.
A Video of Best Moments from Coachella Festival 2015
International Artist Commissioned for Coachella Festival 2016
In order to find the best pieces that will add to the unique festival expirience, Coachella art director Paul Clemente traveled the world from Europe to Cuba and commissioned some of the finest visual artists in the world. This year's list of artists truly seems impressive led by Katrina Neiburga and Andris Eglitis, Ukranian art duo that participated at Venice Biennale 2015. The duo caught Paul Clemente's attention with their Armpit installation that he described for the LA Times, as "the artists' version of a Soviet-era man cave" and he immediately commissioned them to do the version for Coachella. Another talented artist was discovered in Cuba. Paul Clemente first saw works by Alexandre Arrechea in Havana and later contacted the Cuban-born artist in New York. For Coachella festival, Alexandre Arrechea will create a giant sculpture that reflects on global warming and accompanying rising sea levels. Jimenez Lai will make the largest piece ever exhibited at Coachella festival and Argentinian R&R studio will make a mysterious "selfie sculpture" that the organizers are hoping will be "most photographed work" to date.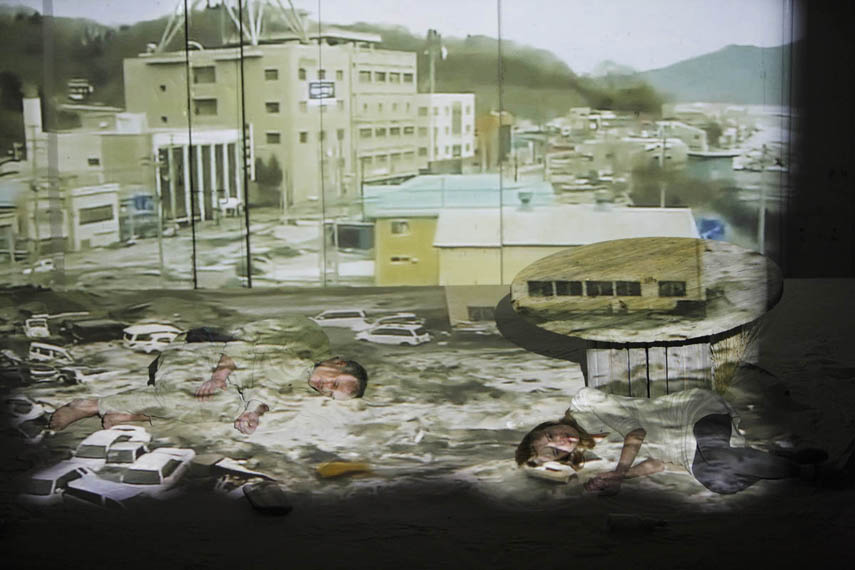 Coachella Valley Music and Arts Festival
With so many fantastic pieces it seems that the visual art component is becoming increasingly important for the festival. Though the art pieces threaten to outshine the musical shows by such celebrities like Ellie Goulding and the reunited Guns and Roses, the organizers claim that Coachella Festival will remain the perfect mixture of art, music and technology. "They work together in terms of complementing each other," festival's founder Paul Tollett said for The Desert Sun. Coachella Valley Music and Arts Festival is opening on Friday in Indio, California, and it will last for two weekends only – from April 15th till April 17th and April 22nd trough April 24th, 2016.
Will the festival manage to outshine its last year's edition? Tell us what you think on our Facebook page
Featured images: Artwork by Poetic Kinetics ; Philip K Smith III towering mirrored sculpture and Poetic Kinetics' astronaut sculpture at Coachella 2015 via Coachella festival Facebook page ; All images via Coachella Festival Official Website unless otherwise credited