Coachella Walls Kicks Off
The First Annual Coachella Walls mural installation project in downtown Coachella's Historic Pueblo Viejo has officially started on March 31, The Cesar Chavez Day. An annual art project is organized in honor of the labor leader and civil rights activist, Cesar Chavez, as well as the anonymous farm worker. Throughout the year, Coachella's downtown will be transformed into a public art installation with several large murals painted onto the city's walls by artists from all over the world. "The Date Farmers" hope to bring attention to the poor community in Coachella and to revitalize it by art. The art project is led by the local artistic duo "The Date Farmers" comprised by Armando Lerma and Carlos Ramirez. The two have participated in similar projects, such as the "Wynwood Walls" in Miami and they recently established an art studio in Coachella, the city's first art gallery and art residency. This time they've decided to bring a group of artists to do something for Coachella. There will also be a group show at Date Farmers Art Studio, opening on April 11th. Happy beginning, Coachella Walls!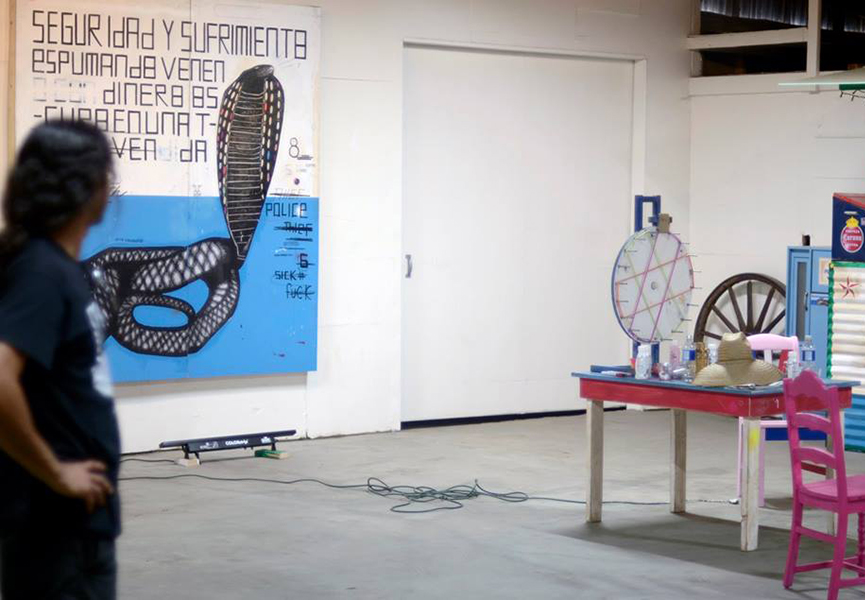 Statement
The City of Coachella is a largely rural, agricultural, family oriented community that rests at the edge of the Coachella Valley. As hundreds of thousands of people gather in Indio every year for the Coachella Valley Music Festival, the place once known as "The City Of Eternal Sunshine," has remained largely forgotten, and poverty stricken. And despite supplying the region with close to half a million dollars a year in vegetable crops, many of the farm workers in the Eastern Coachella Valley continue to live in unsafe and unhealthy conditions. Coachella Walls, an arts driven community revitalization project, aims to bring awareness to these issues by kicking off phase 1 of the project in honor of Cesar Chavez and the Anonymous Farm Worker.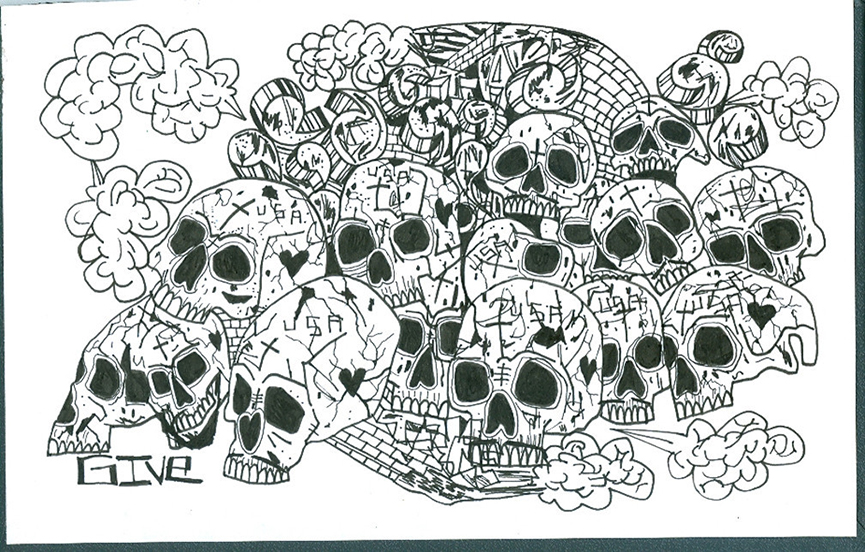 Artist Line-Up
Medvin Sobio, founder and academy director of the Academy of Street Art in Los Angeles, curates the project. Besides the duo, the Coachella Walls artist lineup gathers world renowned muralists and contemporary artists, such as El Mac (Arizona), Nunca (Brazil), Saner (Mexico), Andrew Hem (Cambodia), Liqen (Spain), Albert Reyes (Los Angeles), Vyal Reyes (Los Angeles), Sego (Mexico), The Phantom (Los Angeles), Jim Darling (Texas), and more.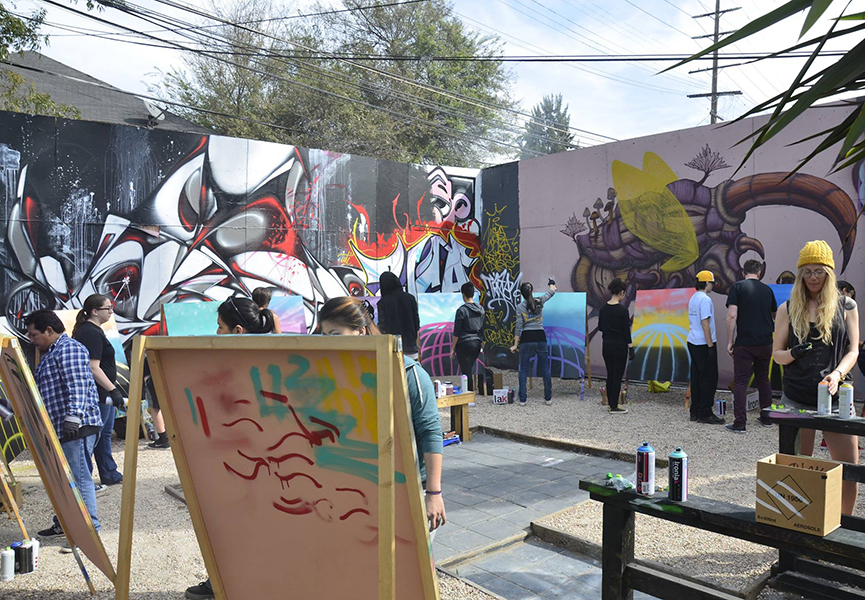 Follow These Galleries
New York City, United States

Shanghai, China

Paris, France