Bold Abstraction of Cody Hudson Soon at HVW8 Gallery Berlin
The Chicago based artist, Cody Hudson, will be showcasing his new works at HVW8 Gallery in Berlin. The artist's graphic work and paintings have been exhibited throughout Europe, the US and in Japan, however this is going to be his first ever solo show in Germany. The artist has been working with the medium of sculpture for years, and he was frequently using an established set of geometric shapes in his works. This time, Hudson is translating these bold shapes into painted material, and therefore his latest artistic endeavor is manifested through a set of paintings on linen, each of which is appropriately and suggestively entitled.
Bold Shapes and Colors
Hudson's new works are described as representations of shapes that gradually start to develop an internal dialogue. The set of paintings shows simple geometric shapes, which slowly evolve into slightly more comprehensible and representational paintings. Ultimately, what we are confronted with is representation of abstracted still life, where the repetition of color and shapes points to that specific, internal correlation between these unique elements. The show also includes a series of monochrome paintings that belong to the "Shapes and Colors Dept." series. The edition focuses on simple one-color combinations of shapes, which at times constitute a repetitive pattern, and sometimes appear as floral decorations. The paintings that belong to this collection are described as shapes painted in an almost meditative state.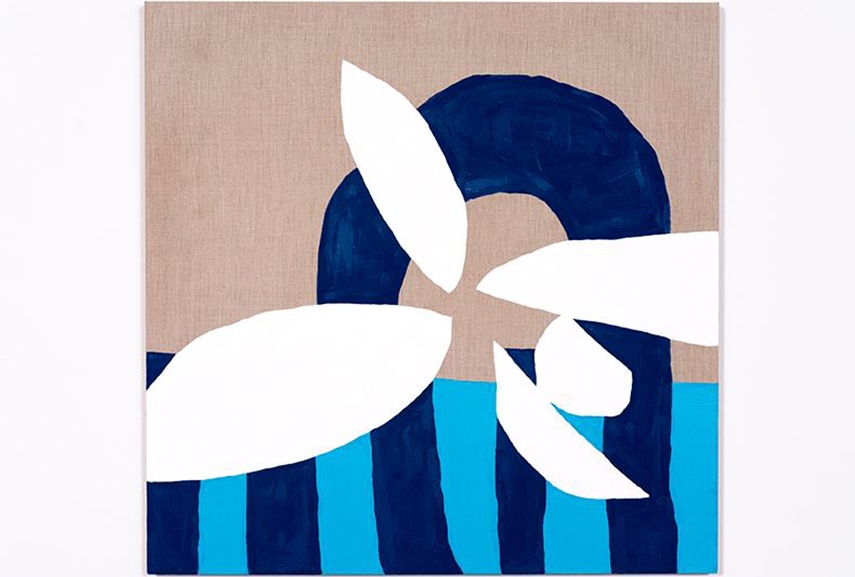 From Music Genres to Mental Health Conditions
The unconventional titles of paintings admittedly refer to spirituality, and (or) false spirituality. The range of very specific subjects that they tackle includes '90s rave music sub-genre called ragga jungle and occasional overwhelming feelings of anxiety. Some of the titles that are mentioned are "All One or None", I Don't Want to Die Alone" and "Post Post Still Life With Pots, Bong and Shell". And finally, even the title of the exhibition itself (When I Finally Get Myself Together) refers to a state of self-examination, desire to define inner peace and to resolve that anxiety.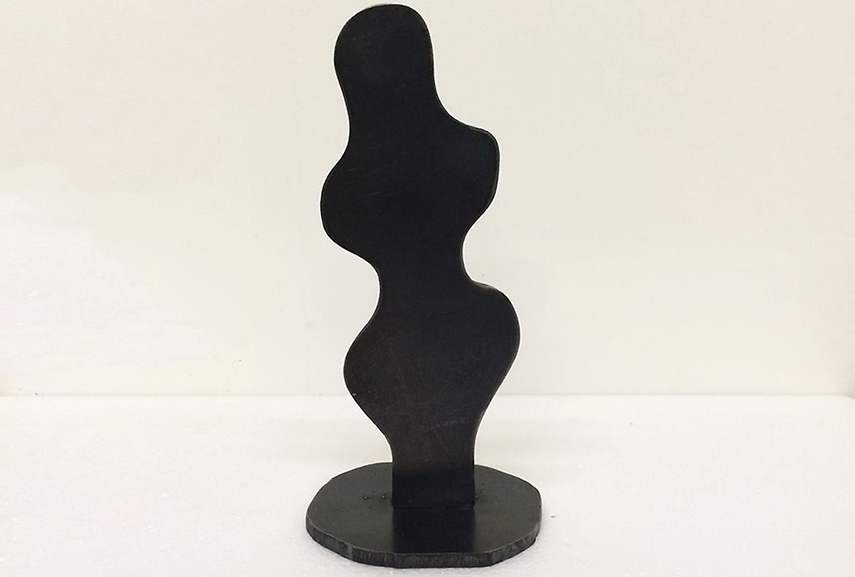 Cody Hudson's Multimedia Exhibition
Besides painting, as mentioned before the artist is deeply involved with sculpture, and a series of new steel sculpture will therefore be presented as well. Hudson is also well known for his graphic design contributions, for which he uses an alias – Struggle Inc. In relation to that, four new screen prints, produced by the art publisher Draw A Line from Berlin, will also be displayed on this occasion. The opening of When I Finally Get Myself Together is scheduled for February 11th at 6PM, at HVW9 Gallery, Berlin. The show runs from February 12th through March 12th, 2016.
Featured image: Cody Hudson – When I Finally Get Myself Together – Flyer. All images courtesy of the artist and the gallery.