Out of this World - Ulysses by Miles Donovan
When it comes to collage art, one of the inspiring series in the past few years was definitely the Ulysses series created in early 2012 by Miles Donovan. The series was premiered at the London Pick me up Contemporary Graphic Art Fair, and it made quite an impression on all visitors. Classic approach to collage, retro aesthetics, rendering of space-related subject were all bound together in imaginative artwork executed by the artist. The collage series represents images inspired by the space probe Ulysses that was turned off in 2009 and then strangely active by itself. The original idea was drawn from an unexpected scrambled series of messages broadcasted from the probe in 2011, when it was believed that it had been shut down. Miles Donovan attempted to showcase these messages pieced together in this collage series, creating a unique story and an outlook on space inspired art.  The fact that these strange messages came after over one year of not having any contact with Earth jump started the creative brain of Donovan's, as he conceived a compelling story in support of his space art images. His mission statement is both an artist statement and a testimony to unknown occurrences coming from deep space:
The Ulysses
A series of images from the missing space probe Ulysses. The Ulysses was designed to study the Sun as a joint venture between NASA and the European Space Agency. As part of the mission an encounter with Jupiter was scheduled to facilitate the major orbital plane shift required to study the Sun at all latitudes. The mission ended on 30 June 2009 when it was determined scientists were unable to prevent the altitude control fuel from freezing and the probe was commanded to shut down transmission. On 12 February 2011 between 15.35 and 20.20 UTC the Madrid Deep Space Network ground station picked up a series of short broadcasts thought to come from the Ulysses. It is believed that the probe's radioisotope thermoelectric generator had momentarily restarted as it passed through the ion tail of Comet C/2011 S5. The scrambled transmissions have been painstakingly pieced back together and are displayed here for the first time. NASA have not released information as to the whereabouts of the Ulysses when this broadcast occurred.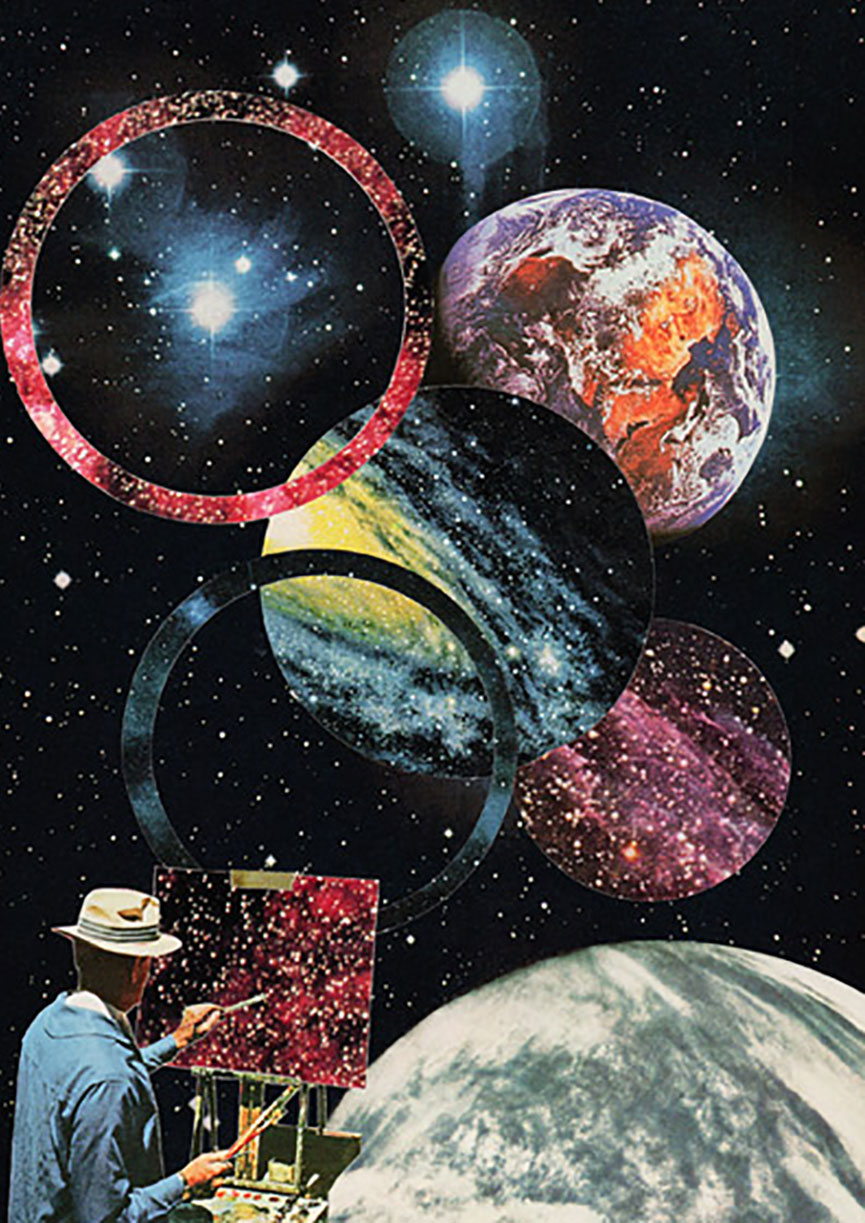 Miles Donovan – Background
A London based illustrator, animator and designer, Miles Donovan, has a very particular, retro style, as well as an old school approach to creation of his collage art. All of the collages from Ulysses series are made from real paper cutouts, searched and found through a vast array of scientific magazines attained from Ebay. When looking closely on the originals, traces of scalpel are noticeable, along with numerous paper layers that build the artwork. All elements are composed without alteration to their original sizes, which depicts the painstaking process of collage making, achieved through dedication accompanied by patience and, of course, a keen eye. Miles Donovan's work has been featured in countless papers and magazines, some of which are The New York Times, Creative Review, Newsweek, The Guardian, The Telegraph, TIME and Wired. His illustrations adorn a number of publications, and his client list includes giant corporations such as BBC, PBS, Nike, Philips, Toyota etc.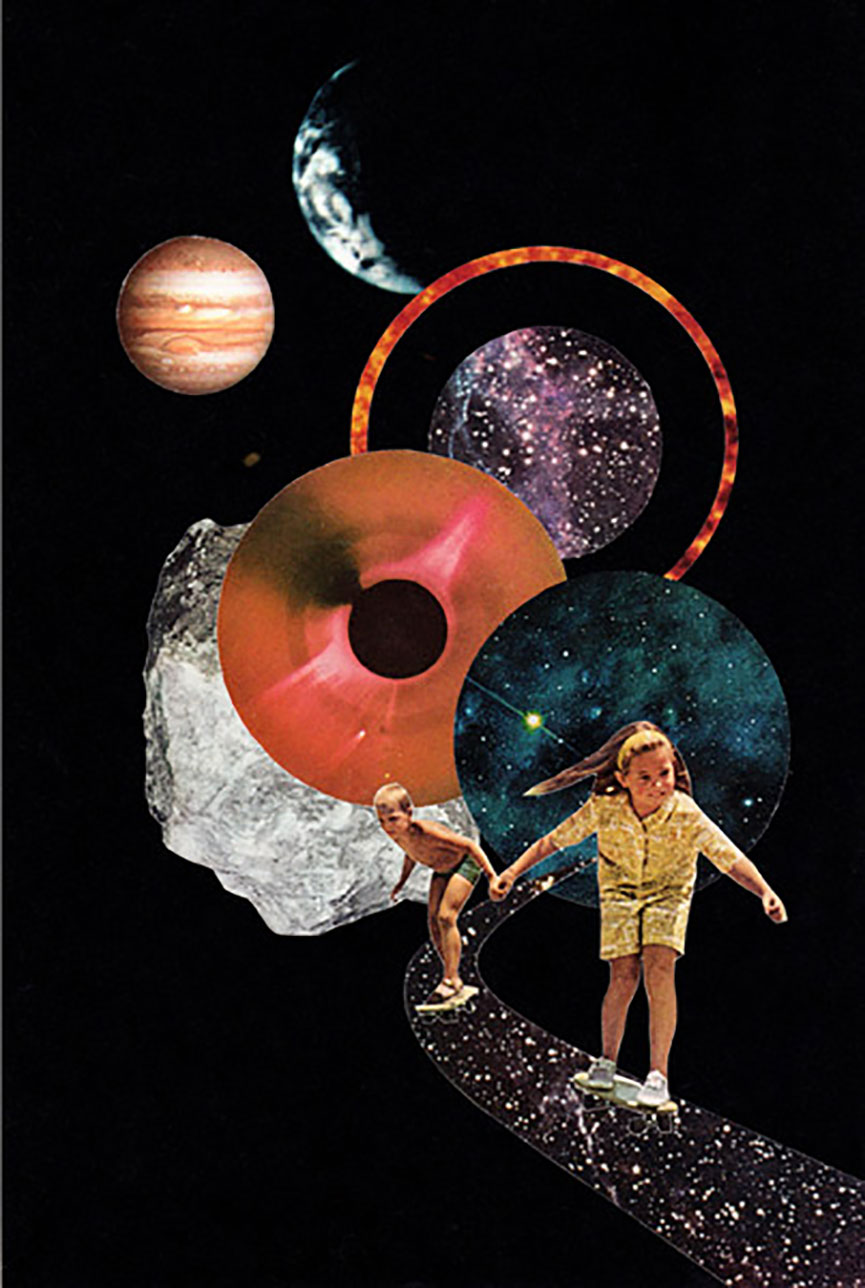 Pictures retrieved from: Miles Donovan Illustration